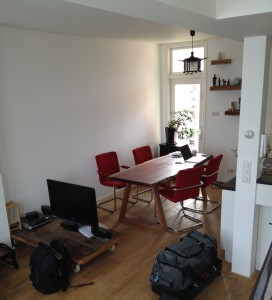 Thanks to almighty Internet, there is an endless supply of resources helping to find your next accommodation. On a budget? Looking for a 5 star hotel? No problem. From a mattress on the floor to a luxury villa overlooking the ocean and everything in between is at the tips of your fingers. Personally, I've had a 100% success with www.airbnb.com (btw, I am not paid to promote their services). They had some initial hiccups, but using their services wisely (i.e. do some preliminary research about the geographical location (including crime reports), pay attention whether star rating corresponds with reviews, read owners profile and google his/her name, etc…) brings great results.
If you are looking for an US accommodation there is another ubiquitous resource that can help you: Craigslist. It is available around the world, but I used it only in the US. Hence, all information below pertains to US locations. If you decide to apply it worldwide use it on your own risk.
Craigslist (CL) in the US is a popular rental property marketplace among owners, future tenants and… scammers. Of course, there are honest and legitimate owners or real estate agents who use CL to advertise their properties. It is possible to find a great rental on CL, but you have to be smart, careful and exercise good judgement. As always, if a deal seems to be too good to be true it most probably a scam.
CL provides some advice about how to recognize a scam, where to report it and some actual examples. Additionally, I want to share some tips that can help detect a potentially fraudulent post.
Let's use a real-life example. Below is a screenshot of a New York CL post: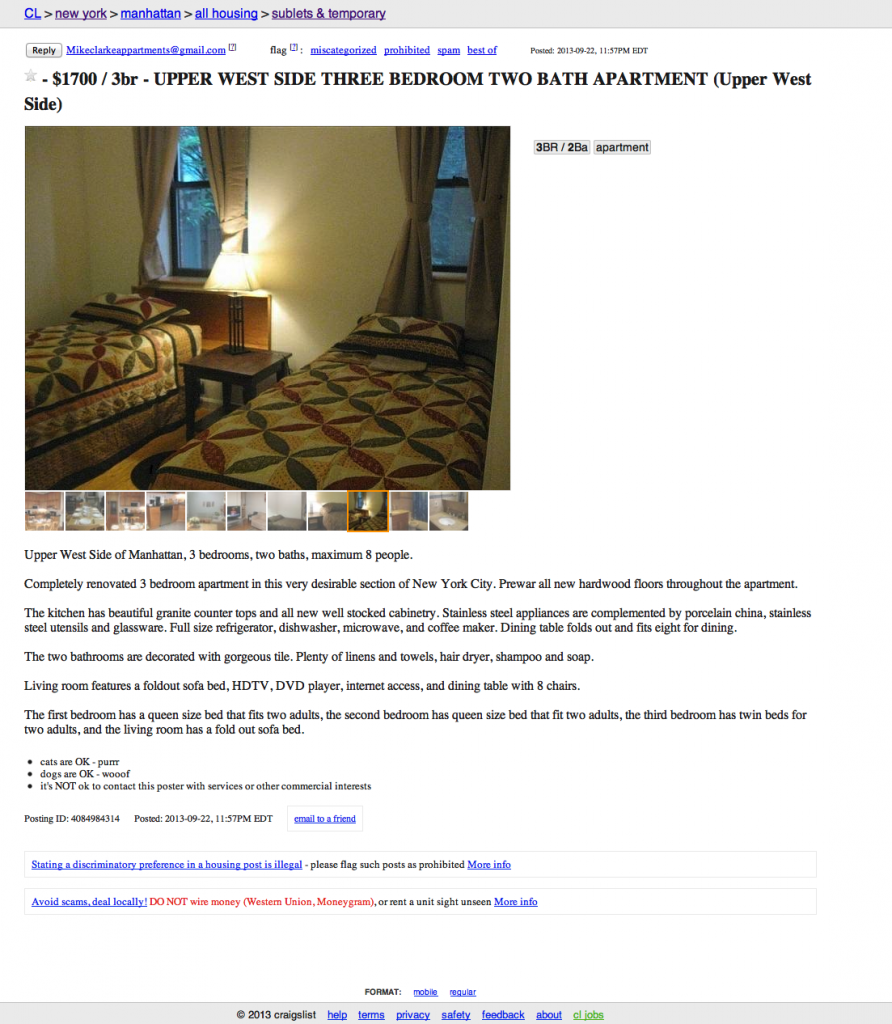 According to the post, a renovated 3bdr/2bath Upper West Side Manhattan apartment is offered for $1,700/month.
Let's do some research about rental prices in the target area first. I'll use rentometer.com: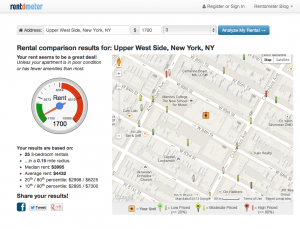 Ok, with a median rate = $3,995 and average rent = $4,432, it certainly has a hint of scam.
Next step: let's study images of this post. Luckily, there is a perfect free tool: Google Search by Image.
To use it we will need to find the URL of an image: right mouse click on the photo of the post and choose "Open Image in New Window". Here it is: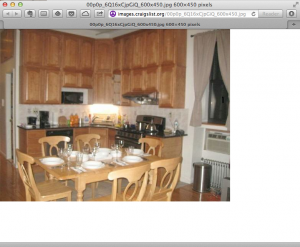 Copy/paste the image URL into Google Search by Image tool:
Wow, we've got quite a list here!
Just out of curiosity, let's check a random entry from this list. I used VRBO.com (Vacation Rentals by Owner) before to book some places to stay so we can check what does it say. Here is a partial screenshot of VRBO.co listing: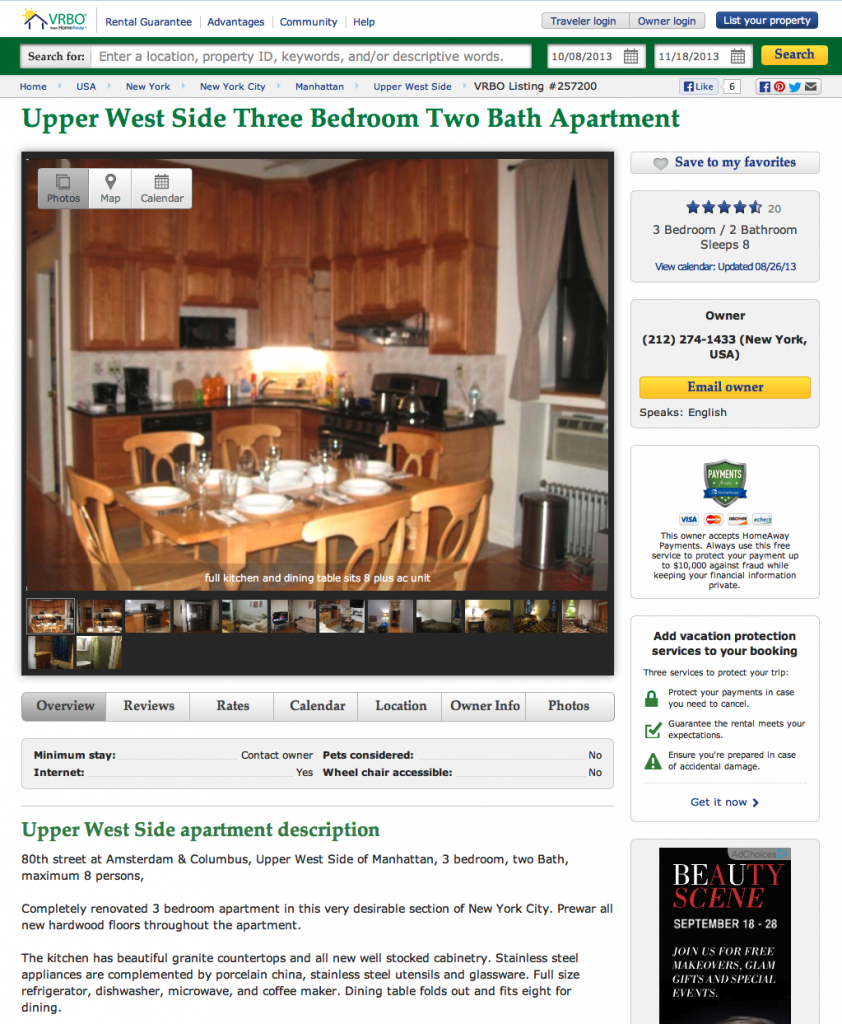 To see the whole listing click here.
Do you recognize the photo? Let's scroll down to check rates.

Hmm, quite a difference, isn't it? $1,700 vs. $7,500. At this point, if you still believe that you can rent this place for $1,700/month, you can contact the owner via VRBO.com interface and ask about the actual price.
One last check point: majority (if not all) of legitimate property owners would not publicly list their email address, but would use CL alias. Scammers, on the other hand, would publicly list some Gmail, Yahoo, AOL or Outlook email address. This CL post perfectly illustrates it: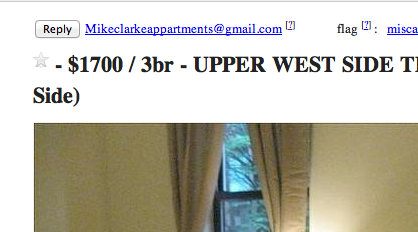 Thus, we just conclusively proved that this is the scam. It was such a sweet deal, but… Oh well…
Share and Enjoy.