In this post: what is Matsuri; the history of Sakai Oouo Yoichi Festival (Sakai Big Fish Night Market); what we liked about this festival; some practical tips for those who decide to visit it.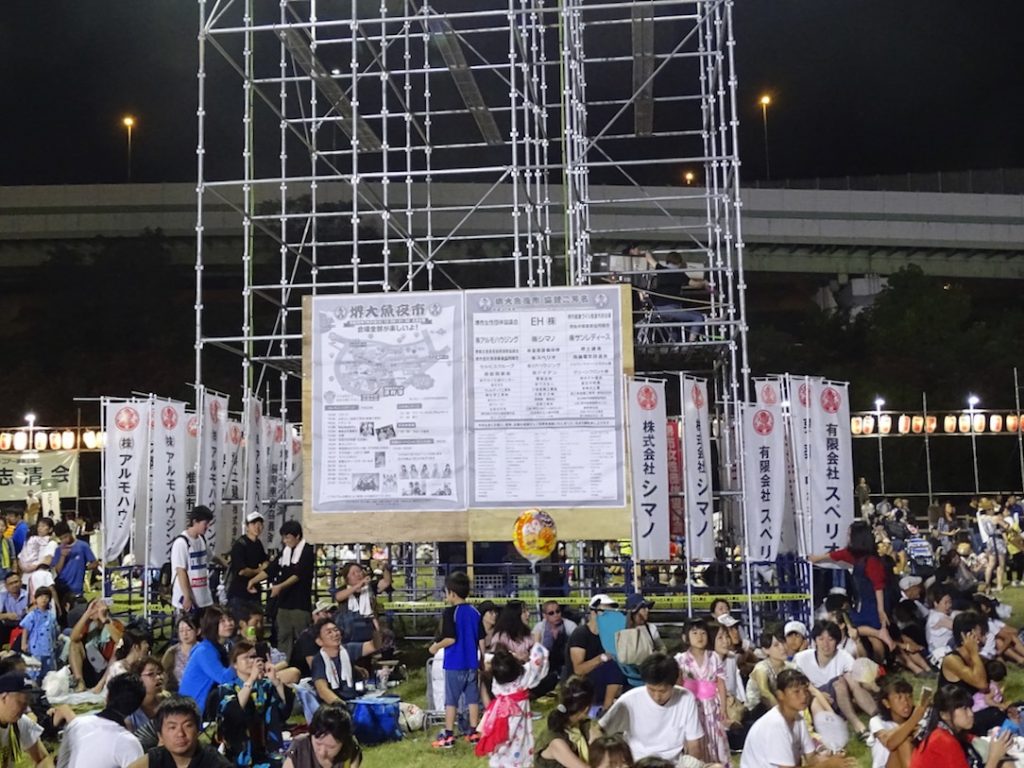 Matsuri. If you ever visited Japan, especially during the summer, you heard this word. It means festival. Allegedly there are more than 300,000 matsuri every year around the country. Almost every shrine has one of its own. Most festivals are held annually and celebrate the shrine's deity or some historical or seasonal event. Some festivals are held over several days and attract huge crowds. In Osaka, the most popular and the best-known one is Tenjin Festival. It is considered as one of Japan's three major festivals along with Kanda Festival in Tokyo and Gion Festival in Kyoto. With its history going back more than 1000 years, Tenjin Matsuri attracts nearly 1.3 million visitors every summer and lasts for 2 days on July 24th and 25th. Unfortunately, I procrastinated long enough to miss tickets sale. Thus we were left with the only viable option of been part of the crowd on the hottest day of the year. Call me crazy, but I chickened out.
Luckily, there is no shortage of festivals around Osaka during the summer months.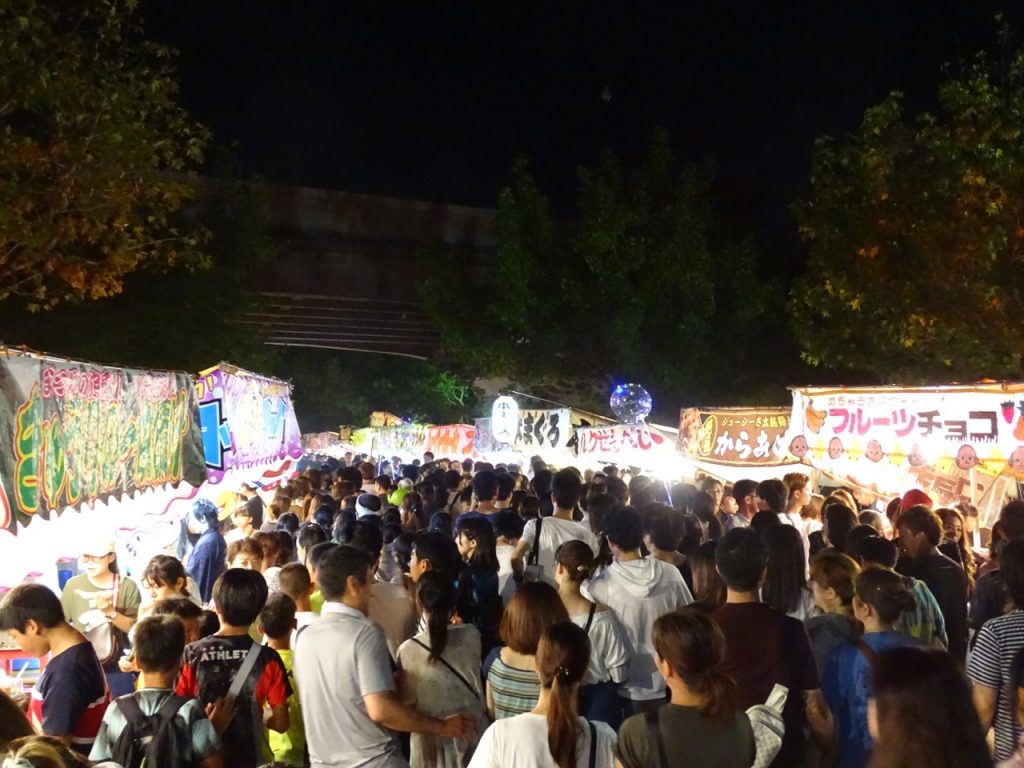 I picked the one that looked a bit less famous hoping to avoid too much stepping on my toes (literally, I mean).
Sakai Oouo Yoichi Festival has been happening on the last day of July for more than 700 years. The name, "大魚夜市" in Japanese, literally means Sakai Big Fish Night Market. Sakai is a port and a merchant city just south of Osaka, on Osaka Bay. As local historians explain, the festival's roots are coming from the local fishermen's ceremony of offering fish to the gods with some "leftovers" shared with (i.e., sold to) the town folks afterward.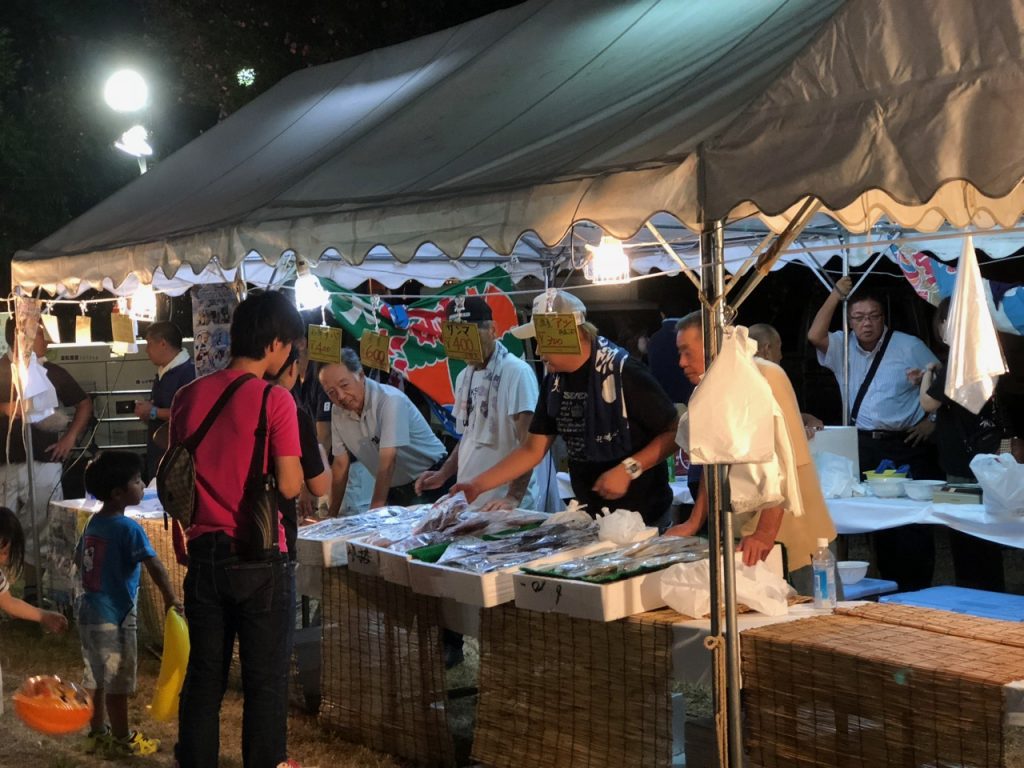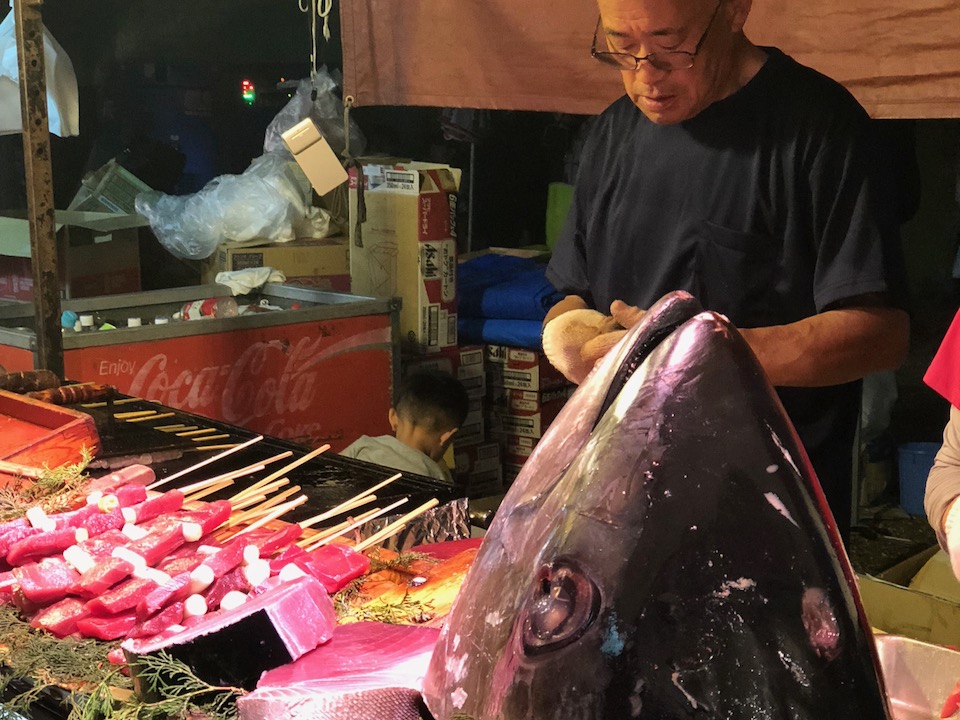 Nowadays the pinnacle of the event is the fish auction that happens at 7:00 PM at night. Of course, for less fish-inclined spectators like us, the auction, perhaps, is the least attractive feature. The fireworks, the stalls full of yummy street food and the musical entertainment look much more appealing.
The festival starts at 1:00 PM and lasts until roughly 9:30 PM. Anecdotally, the it is the perfect place to buy fish. The prices are lower than what you see in the supermarkets. The downside, of course, is that you have to carry your "catch" around while enjoying festivities. It didn't look too appealing, and we skipped this opportunity.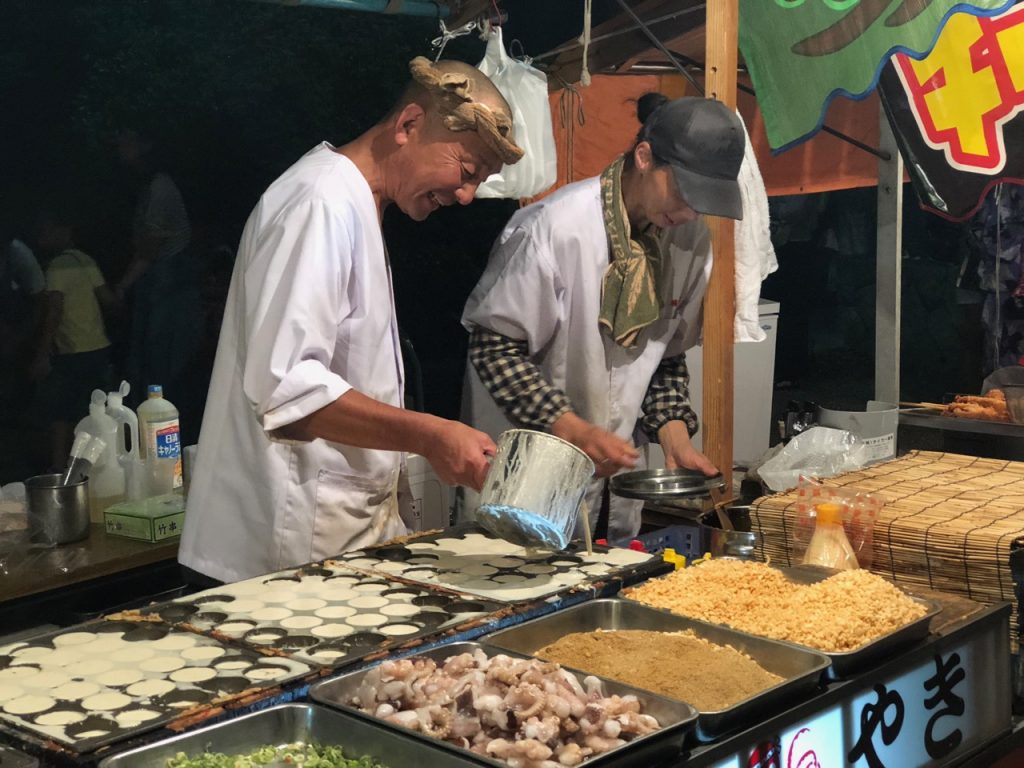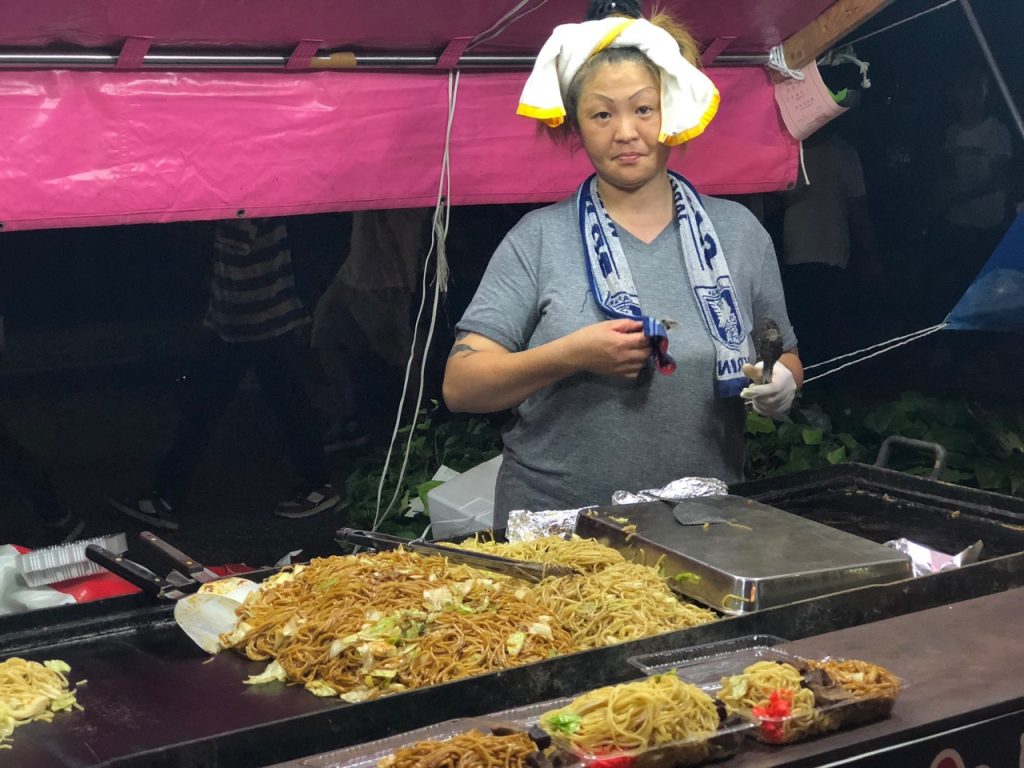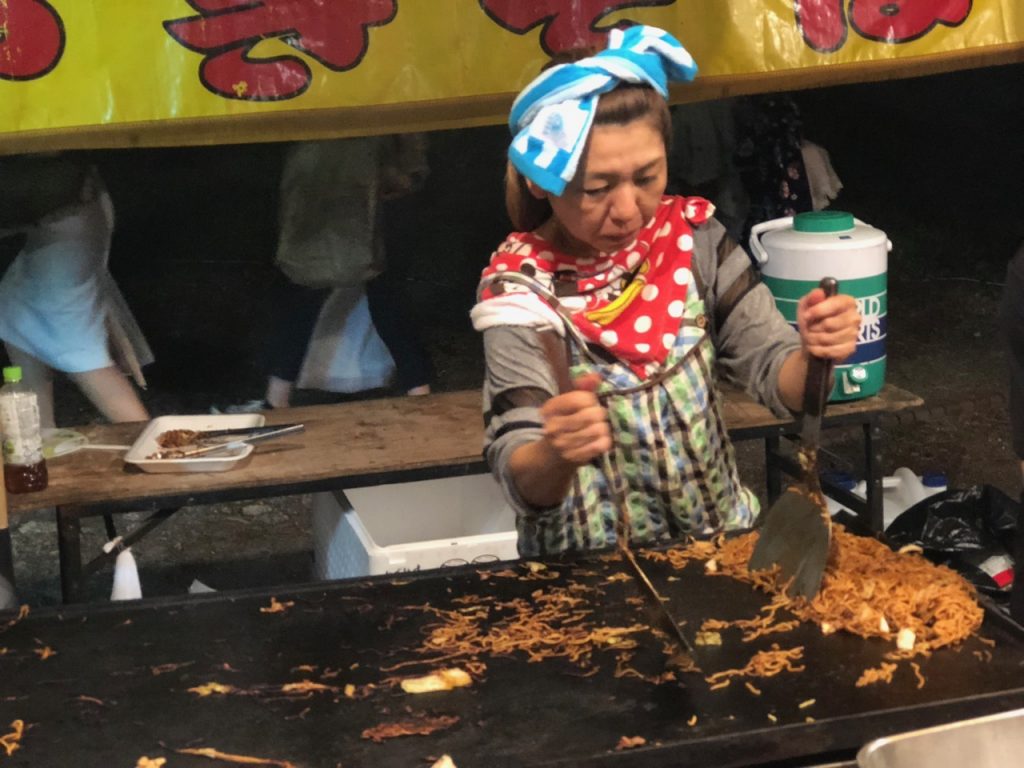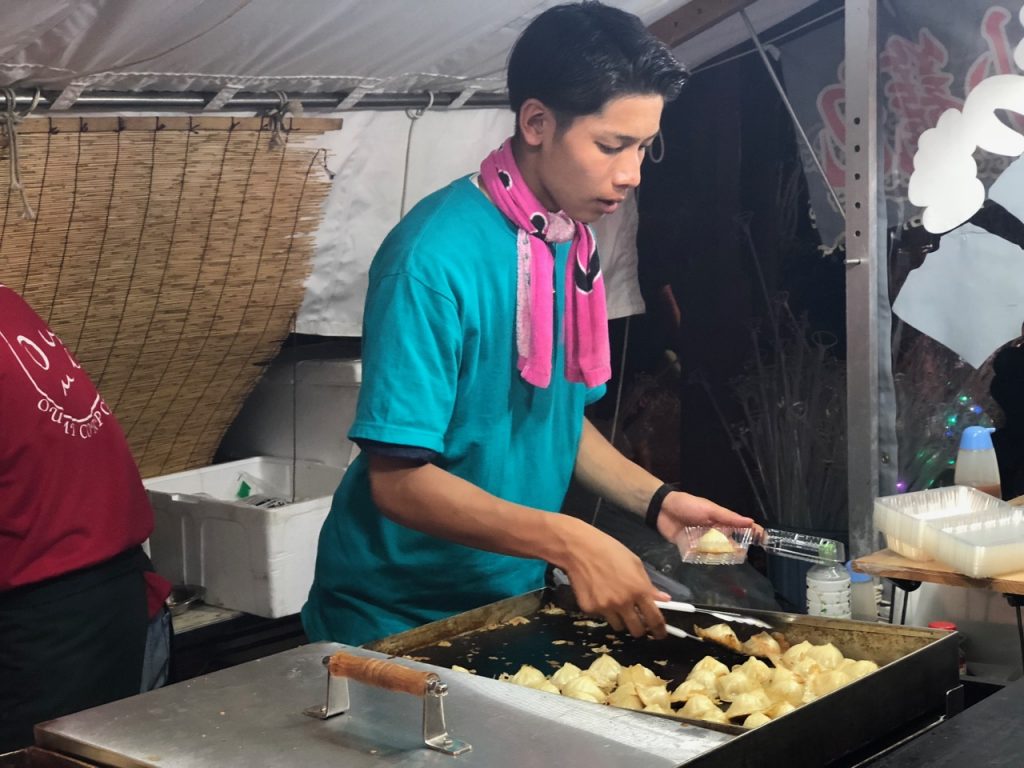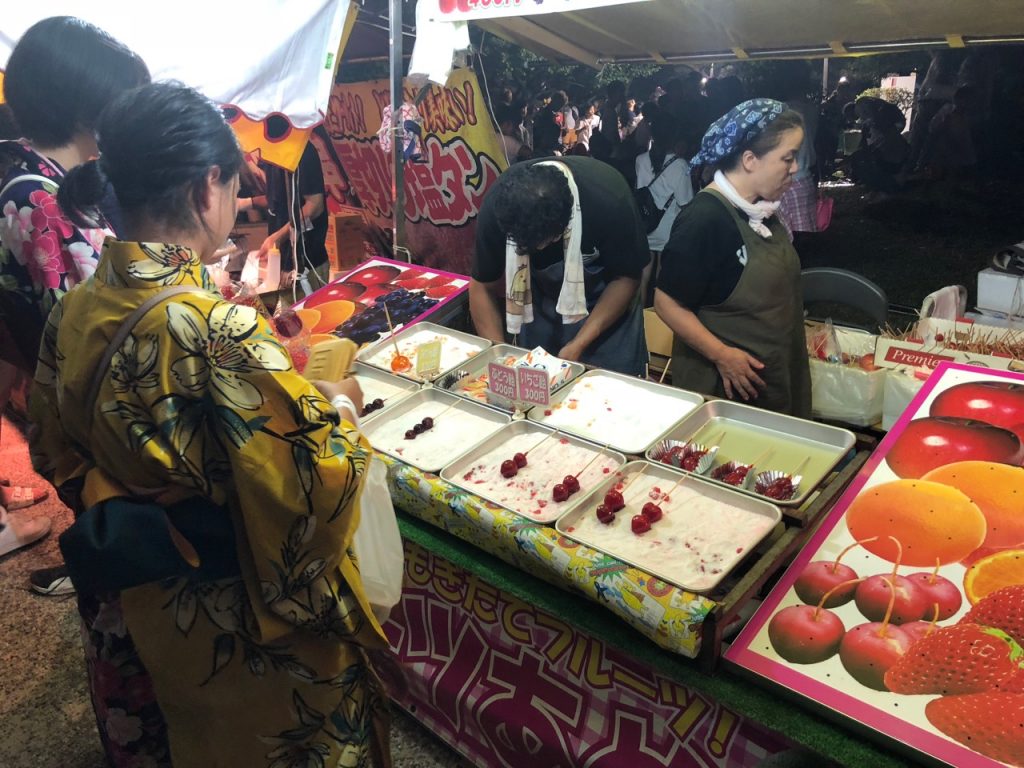 I loved watching the sea of people the most. The waves of humans were coming up and down chatting, eating, enjoying entertainment. We managed to capture pictures of some memorable characters selling their fares. It was the perfect venue to study human personalities if you are into that sort of things.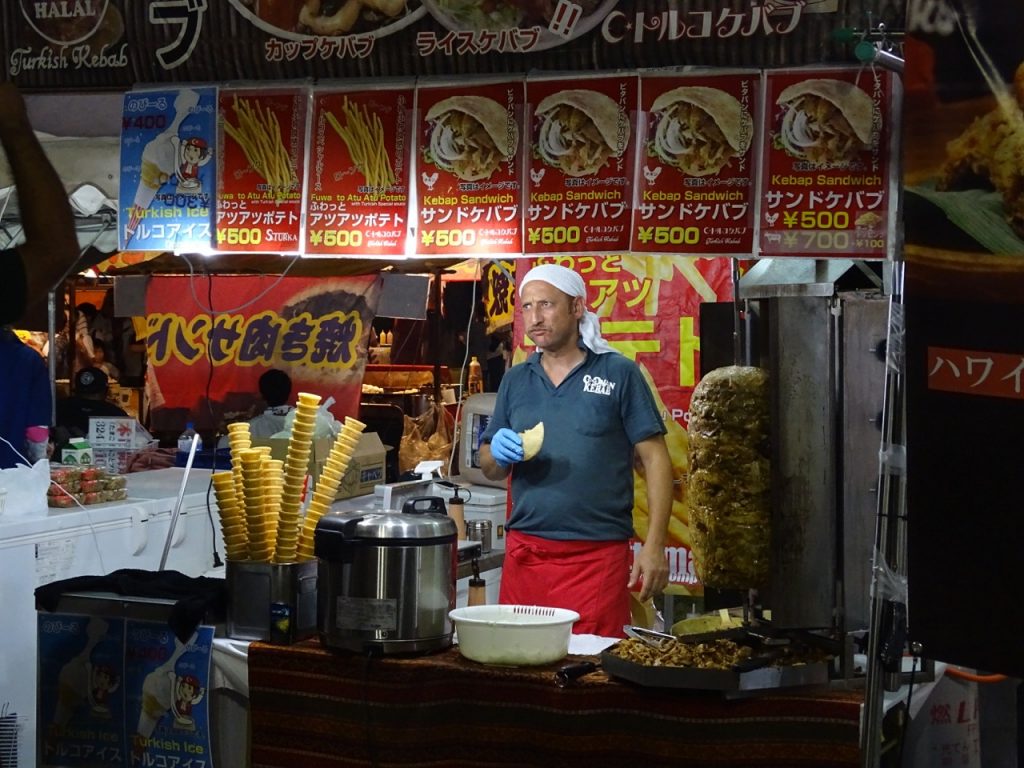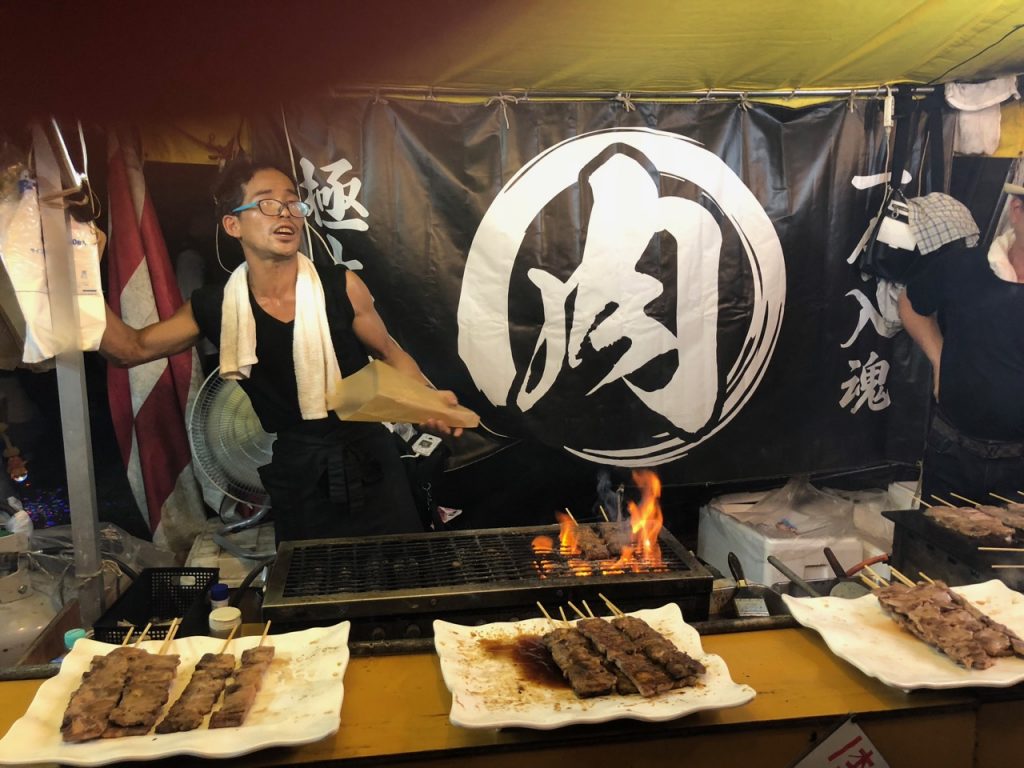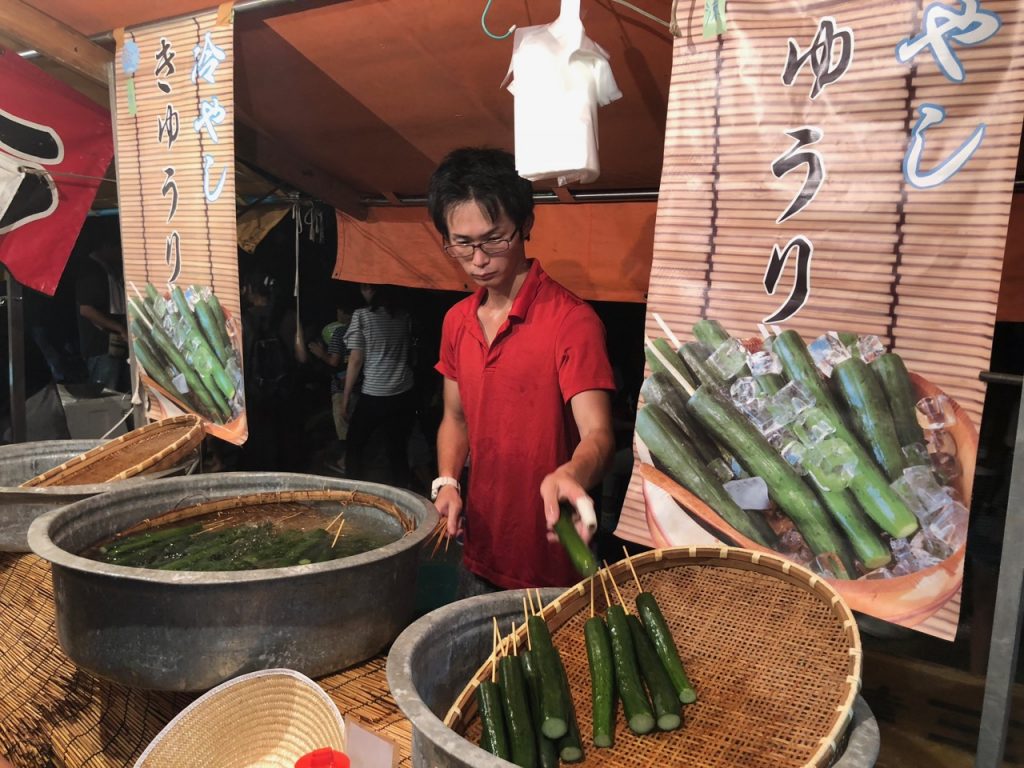 The firework were Ok, but, frankly, it was a bit disappointing. I guess expected something akin to spectacular extravaganzas of Singapore.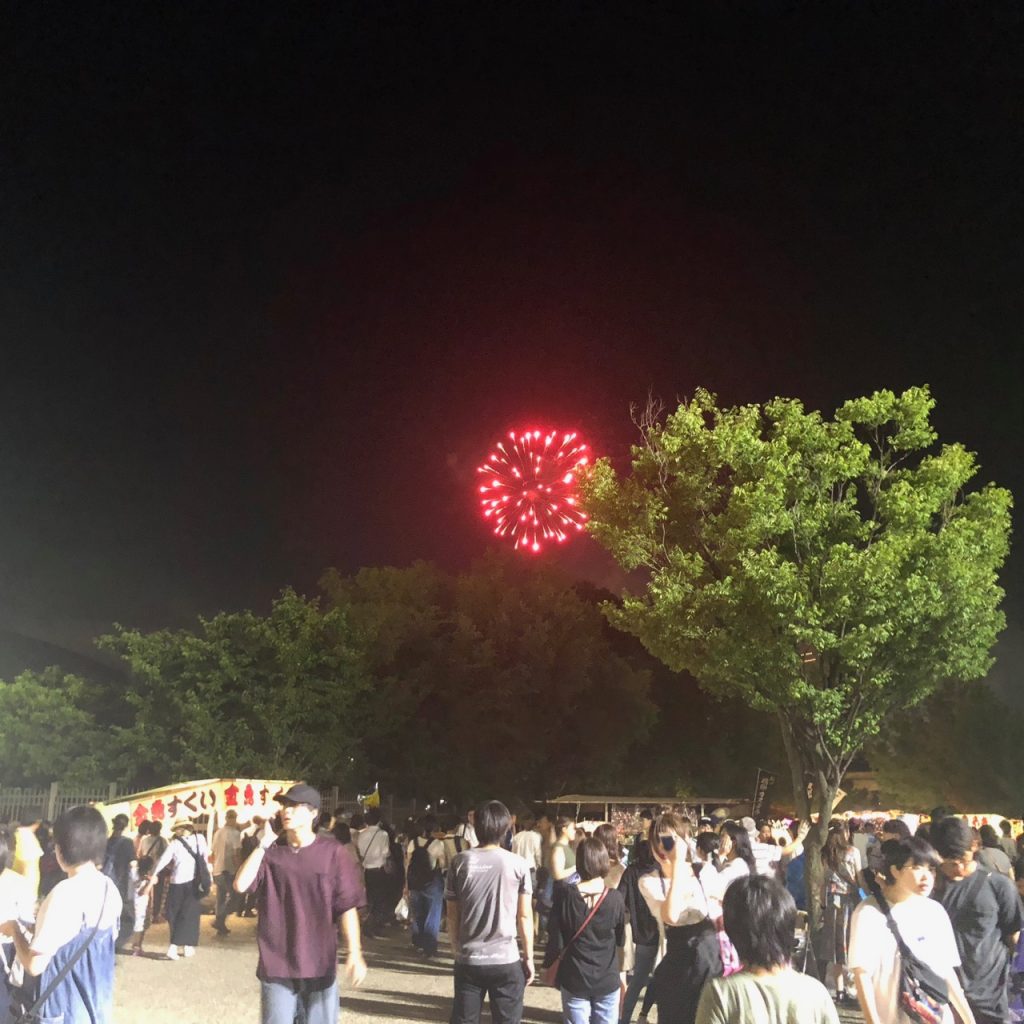 Practical info
Sakai Oouo Yoichi Festival takes place in the Ohama Park in Sakai Ward.
I would highly recommend coming by train (Sakai Station). Parking a car or even a bicycle could be a problem. The park is within 10 minutes walk from the station.
The fireworks start at 8:30 in the nearby Sakai Port. The limited seating is available with ticket prices under 1,000 yen. Ticket information is available on the festival's official website closer to the event date. Beware that tickets sell out fast, so try purchasing them far in advance. If you missed the tickets – don't worry – fireworks can be seen almost from anywhere near Sakai Station.
Share this article on Pinterest by clicking Save button