Our trip to the Pacific Coast of Costa Rica produced an impressive number of remarkable pictures. So much so, that we decided to showcase the most notable ones individually. Without further ado, introducing our new project: Photo of the Week.
An alien on the beach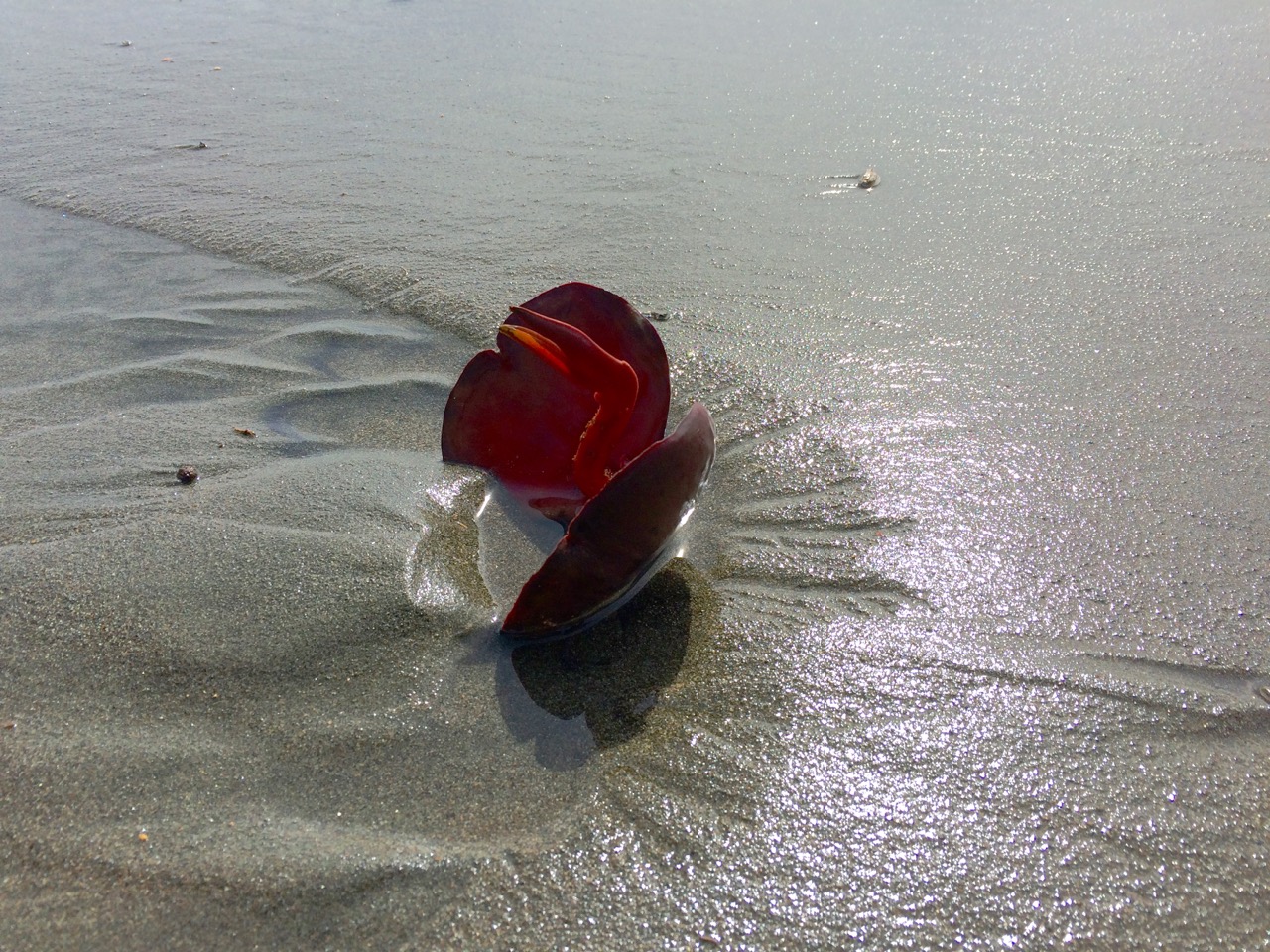 Tortuga Beach (Playa Tortuga) is known for its abundant wildlife and striking natural scenery.
It is surrounded by towering mountains, mighty lush vegetation and crystal clear ocean. The beach was deserted courtesy of the low season.
It was the lowest tide when stumbled upon this amazing creature. A bird? A flower? An alien? Its silky burgundy "wings" resembled some sort of a shell guarding scarlet-colored sign of new life.