Looking at Medellin from our apartment's window, I was intrigued by a splash of green in the middle of cityscape. It is definitely a hill with some tower-like structure at the top. Thanks to know-it-all Google, the unknown hill happened to be Cerro Nutibara (Nutibara Hill).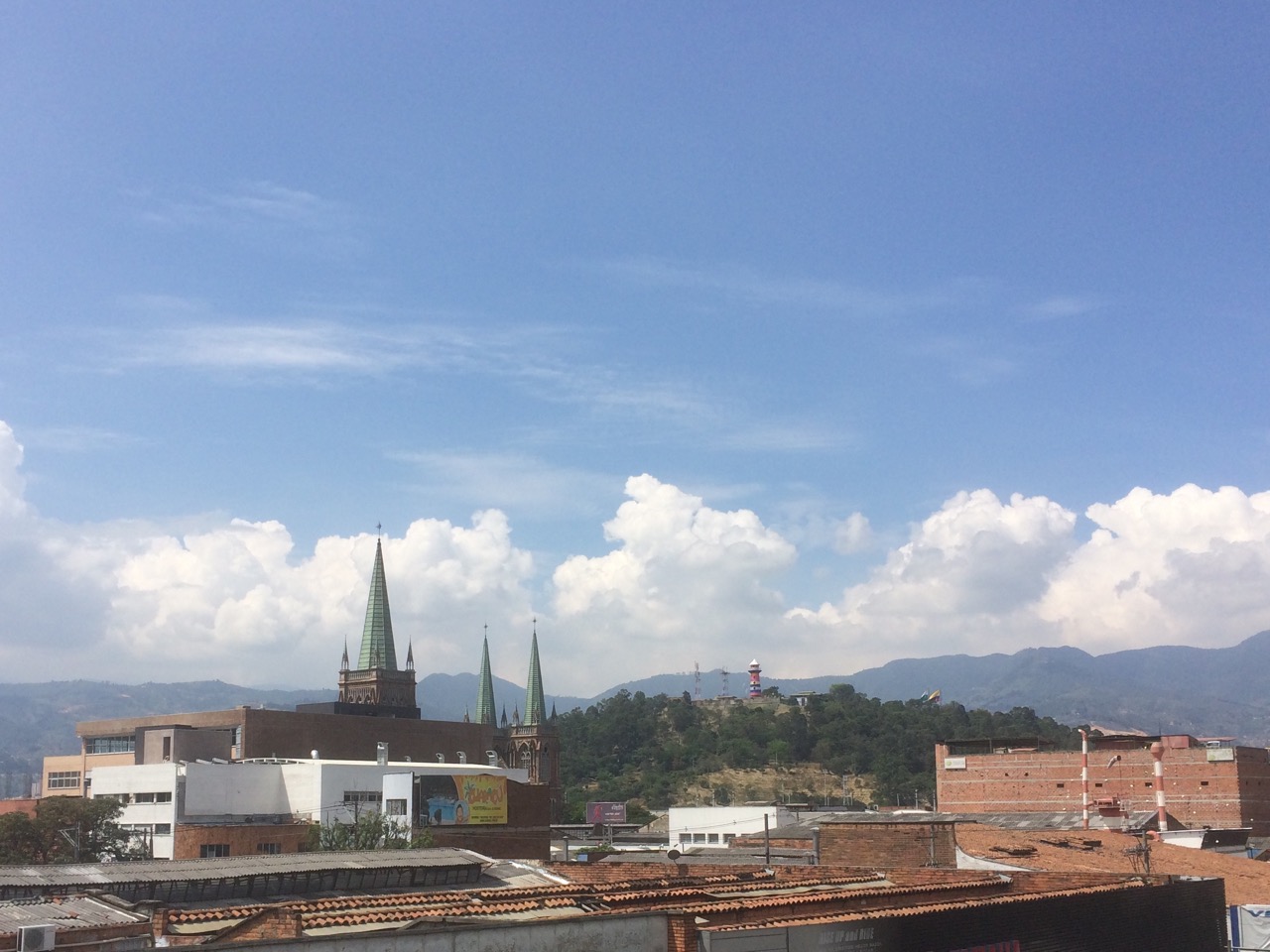 One day, we decided to check what's there, naturally, by walking as became our custom in any city we visit around the world.
A walk along Avenida El Poblado to the hill could be counted only as a pure physical activity. Milla de oro (The Golden Mile of Medellin) ends quite quickly: high-rises and immaculately manicured lawns give way to somewhat industrial suburb-like atmosphere. The area is gray, dusty, and, frankly, simply boring.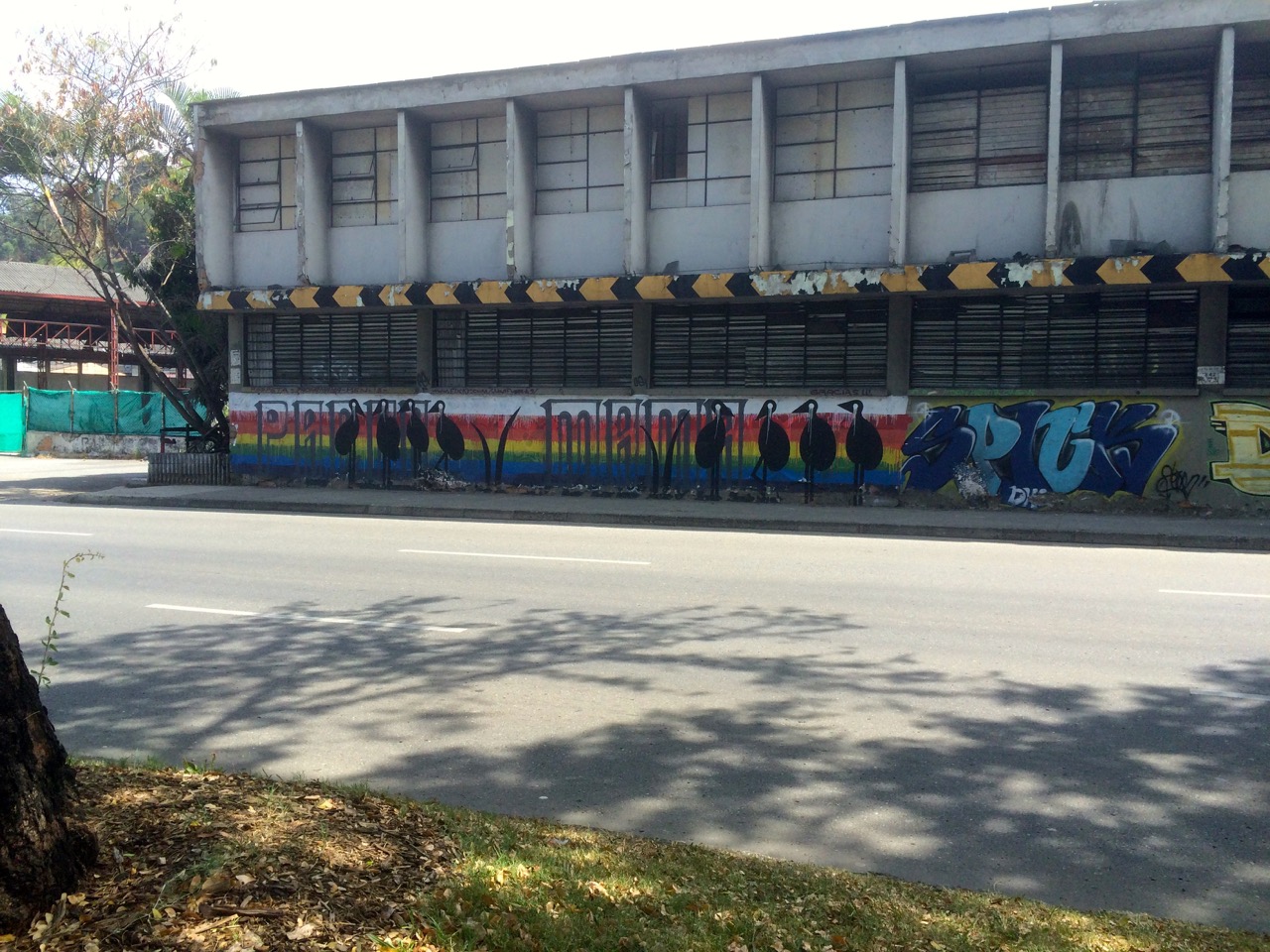 Evidently, the city planners were not counting on many on-foot visitors of Nutibara Hill. We did not give up though and solved the riddle of an elusive entrance. We passed the gate and climbed the scenic road. Visually, it was the most rewarding part of our trip filled with lush greenery, brightly colored flowers and some local, but unknown to us, fruits.
We passed the open-air Carlos Vieco theater named after Antioquian composer Carlos Vieco Ortiz. The air was pulsating with some rock music and almost all of its 3800 seats were filled with mostly 20-something crowd. It looked like some local bands were performing there.
Regretfully, we haven't checked a sculpture park (Parque de las Esculturas del Cerro Nutibara. The rain had stopped shortly before our visit and water was dripping heavily from the leaves. It was too wet and too slippery to venture deeper into the trees.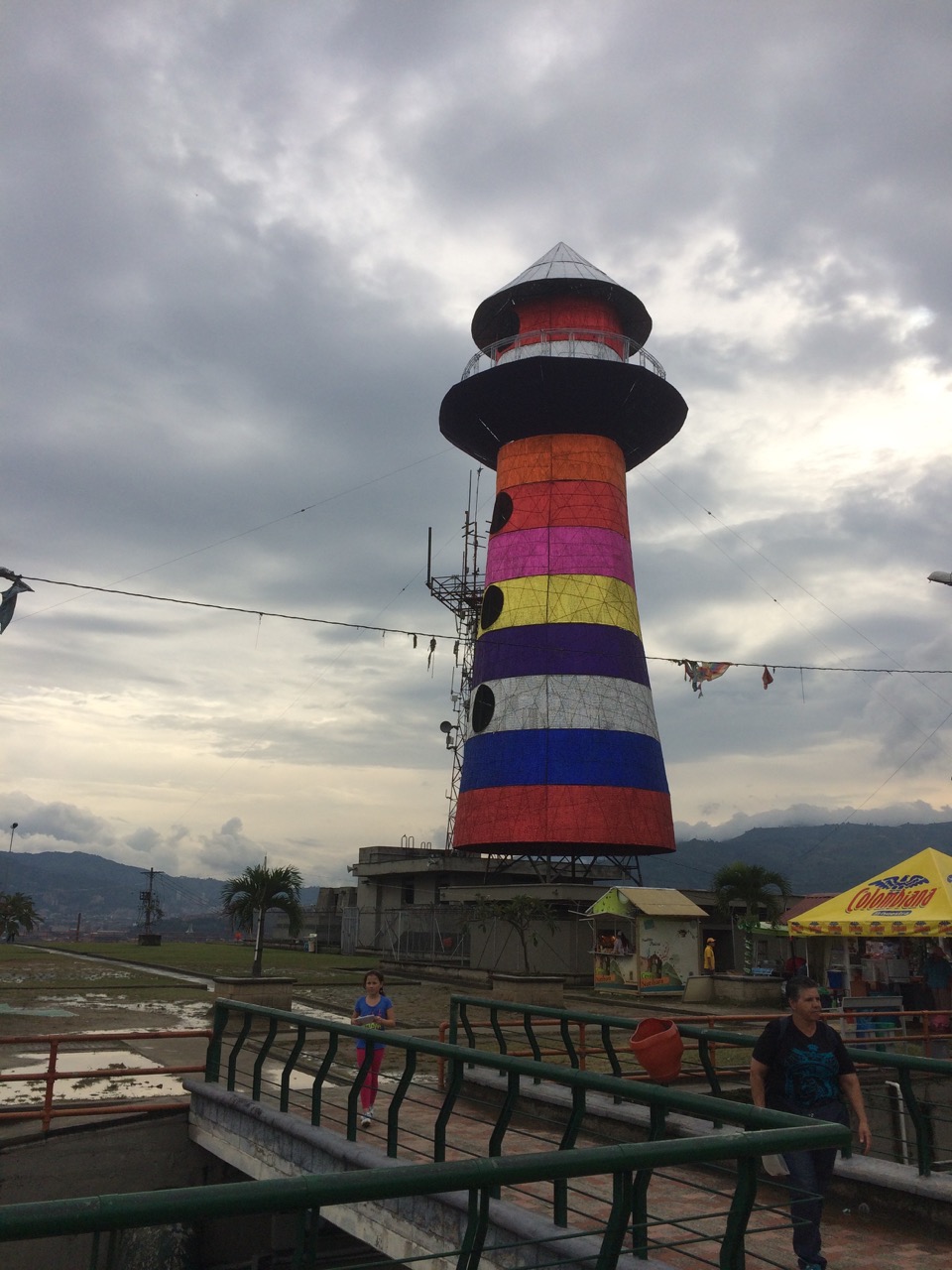 At the top of the hill sits the Pueblito Paisa, a reproduction of the traditional Colombian township, built in 1977. The replica of a town square was built using some genuine materials, like doors and windows, brought from a couple of abandoned towns. It was a cute idea, but essentially it became a tourist trap. Merchants of all kinds are trying to sell anything and everything from food to jewelry, to leather bags and belts, to some, presumably locally made, textiles. It is chaotic and tiring. The pueblito (little town) itself looked genuine enough, but nobody ever lived there, so why would you want to visit it when there are dozens of real towns and villages around?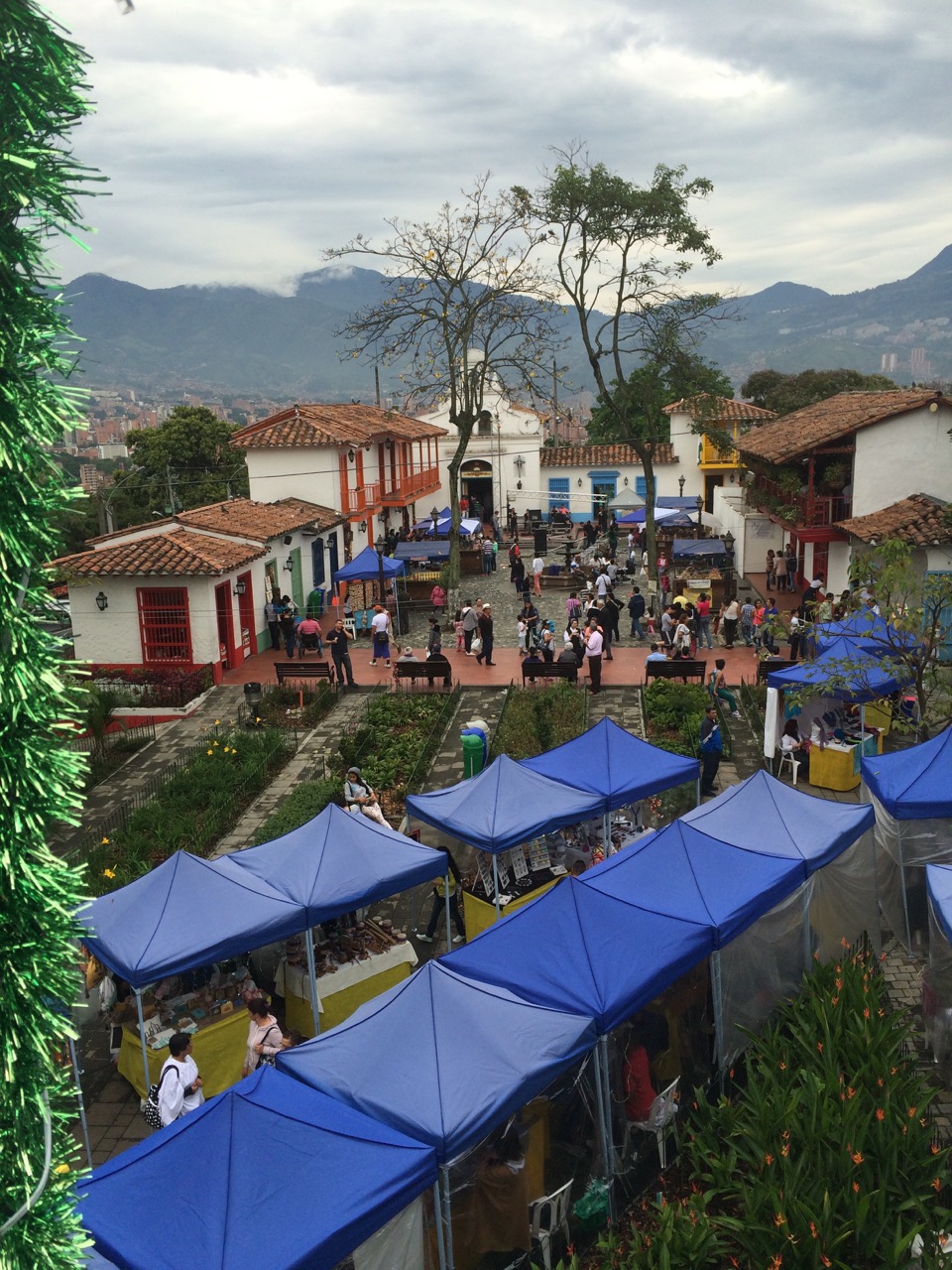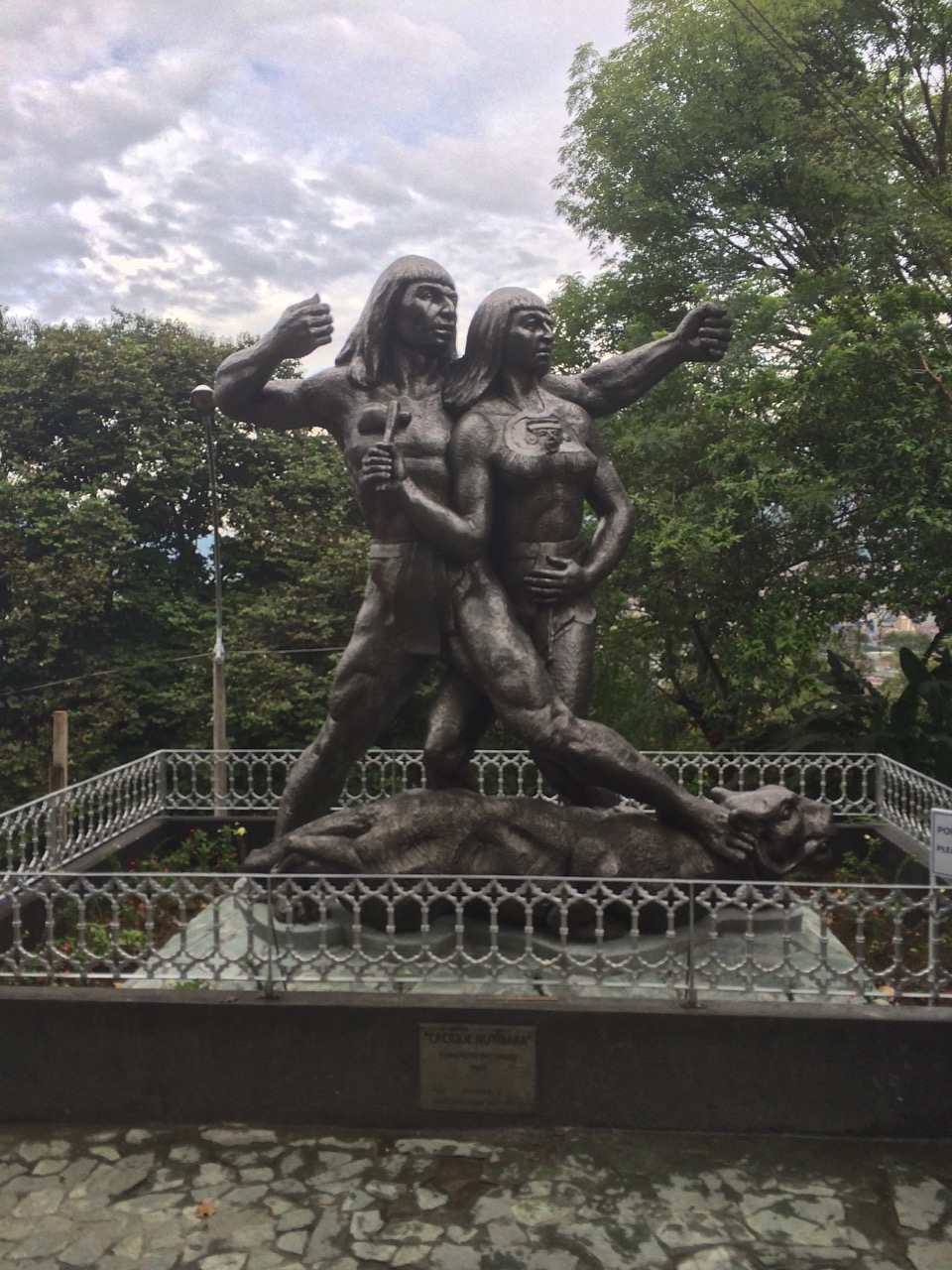 We skipped the pueblito and enjoyed views of Medellin instead. Nutibara Hill is roughly just 80m (~262 feet), but due to its central location the panorama of Medellin is amazing.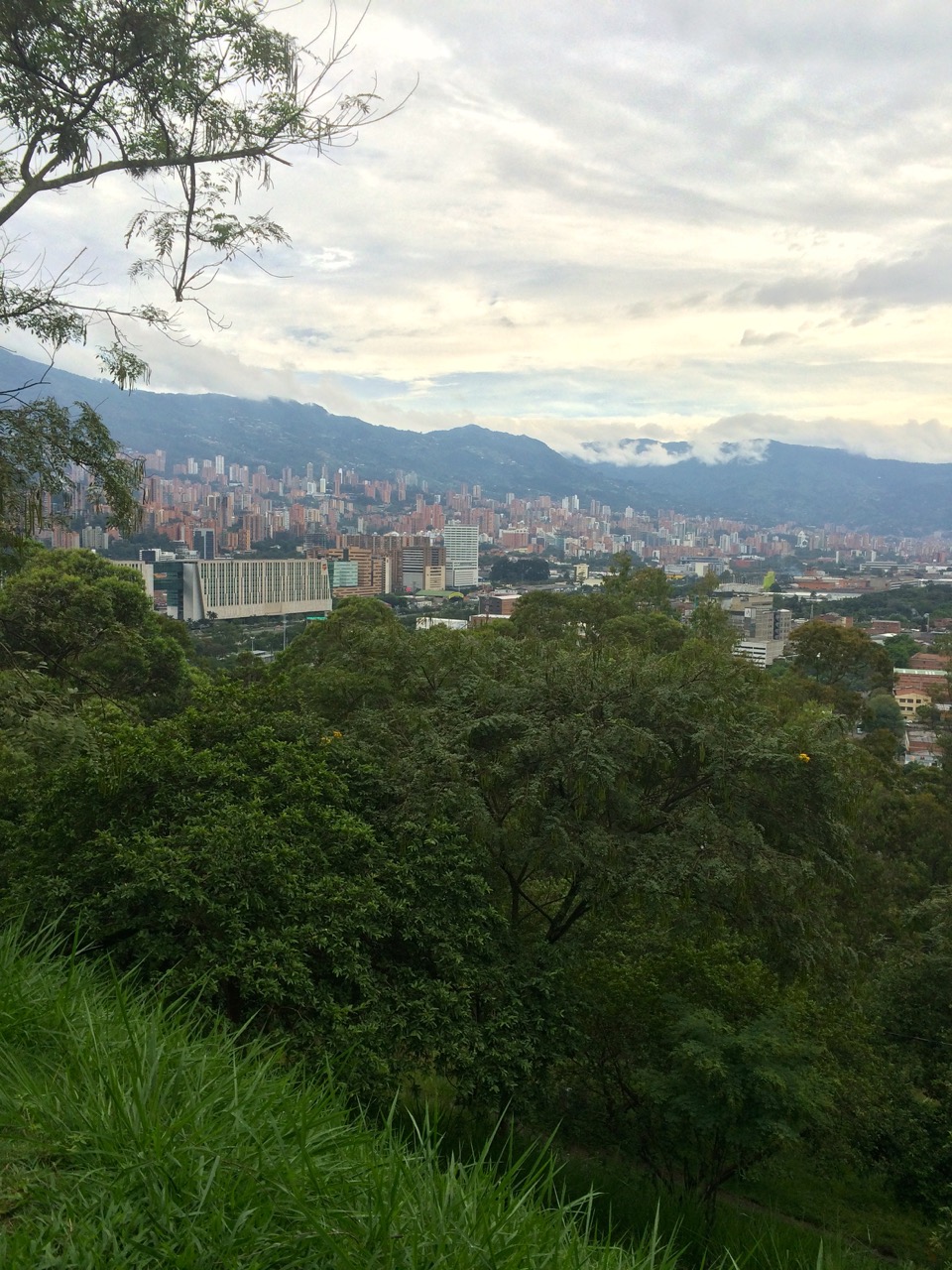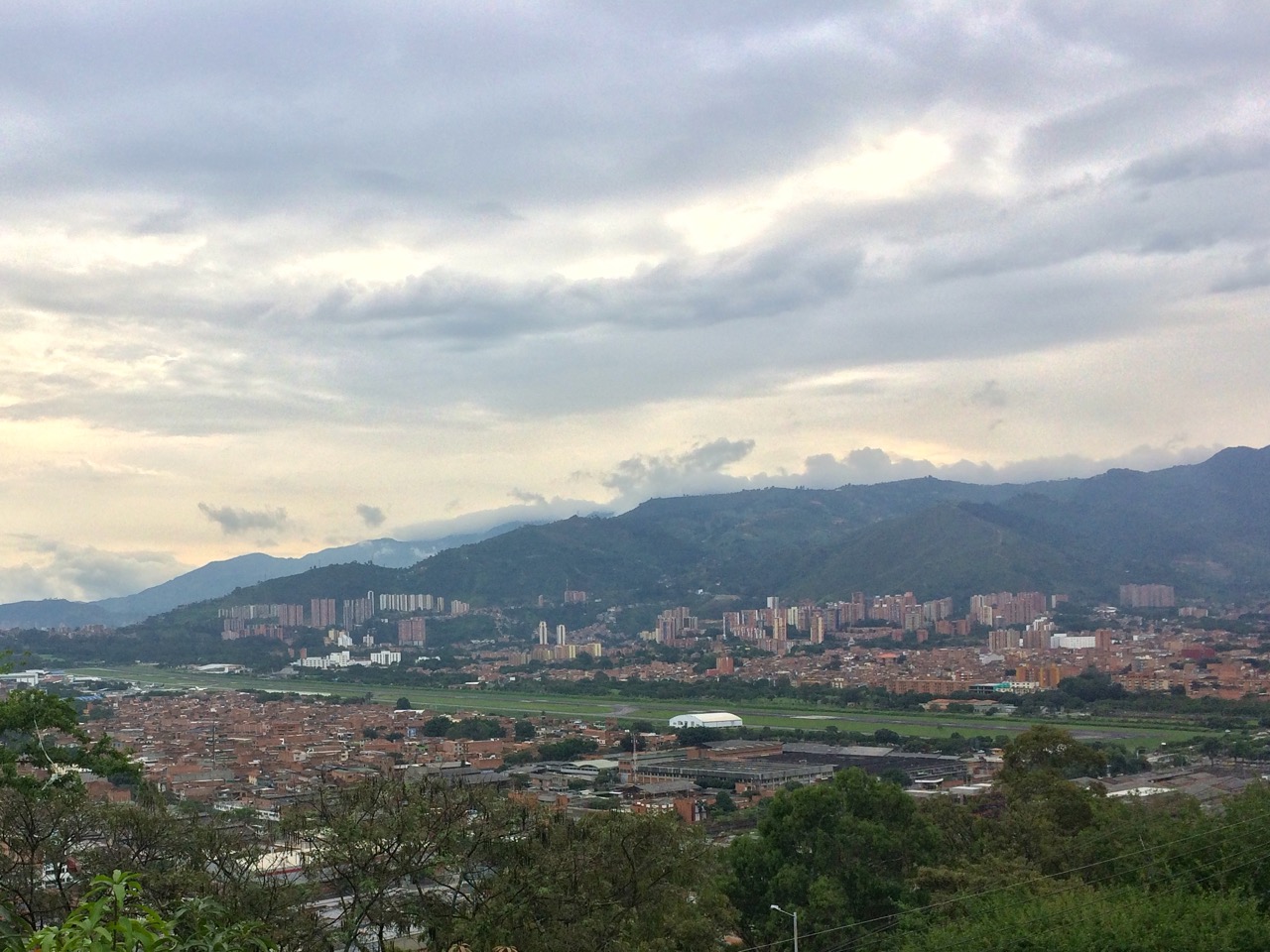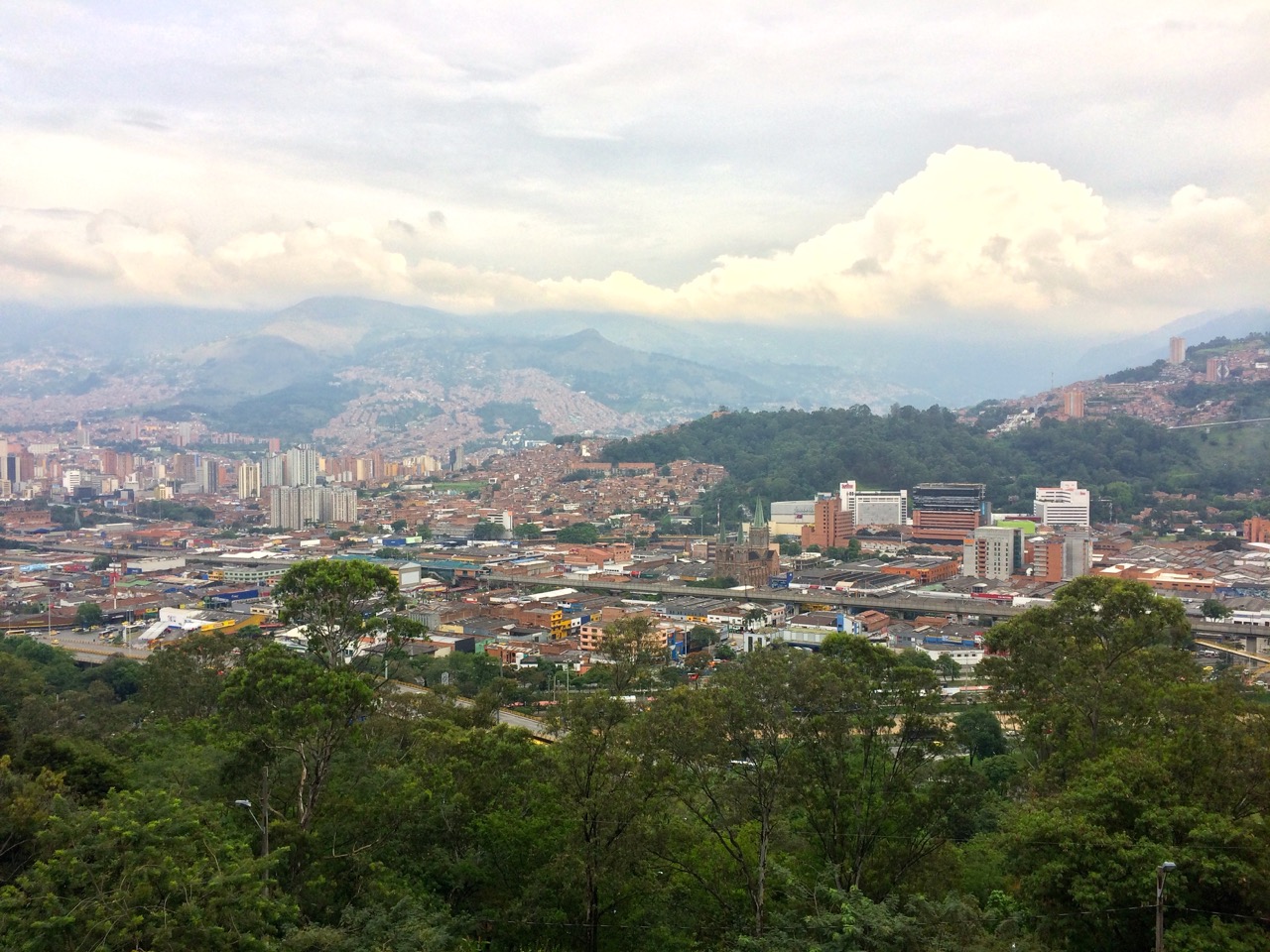 We took a different road on the way back. Walking along Carrera 48, at the south edge of the massive Bancolombia's HQ building, we stumbled upon the statue of Superman. It uncannily resembled Rodin's The Thinker. So unexpected and refreshing, it became the highlight of our trip to Nutibara Hill.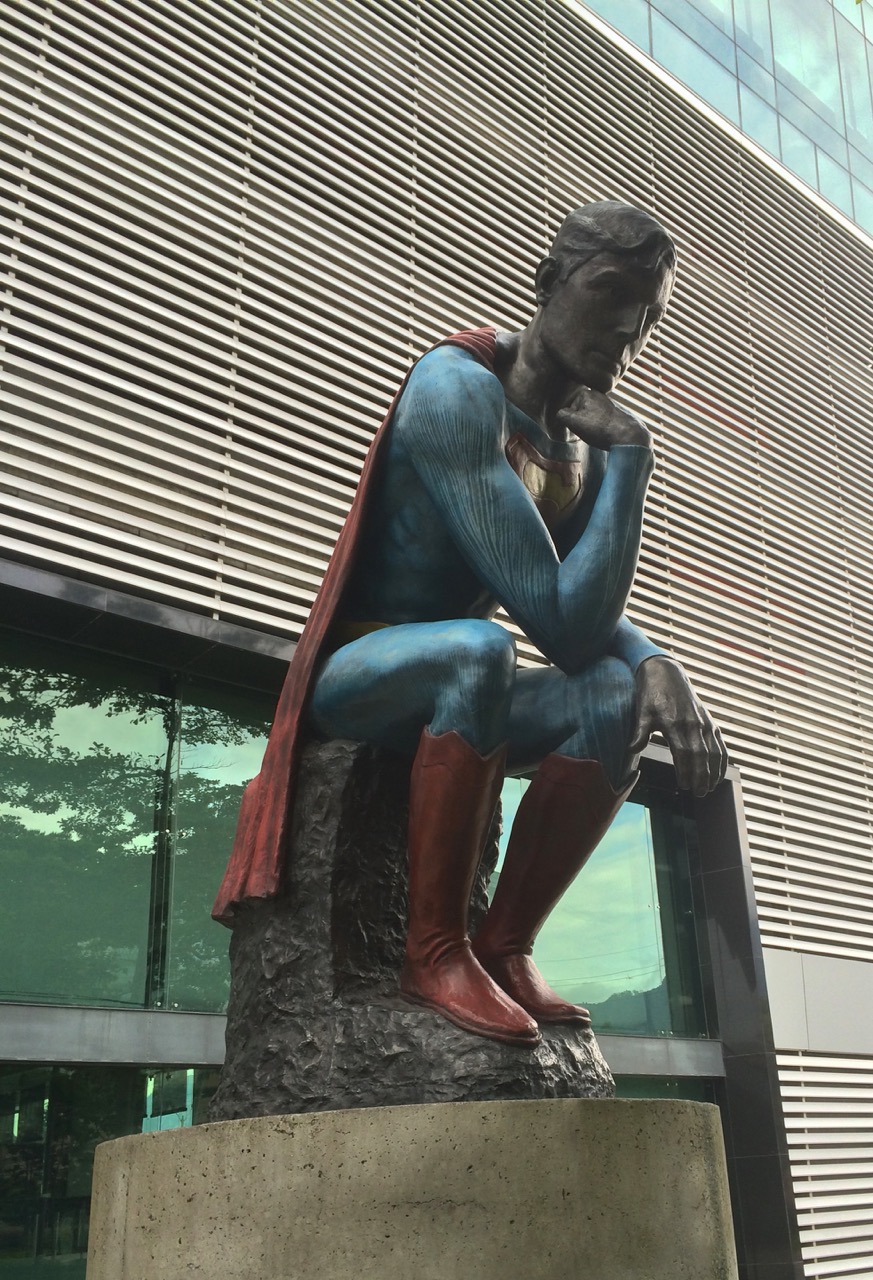 So, how the lost in thoughts Superman ended up in Medellin? Here is the only explanation I found so far: Superman El Pensador by Nadin Ospina.
More information:
Nutibara Hill on Google Maps:

Superman of Medellin on Google Maps: