Things to do: set free a newborn butterfly; meet nose-to-nose the largest moth in the world; enjoy jewel-like beetles and mysterious fireflies. All these goodies are hidden in a funky looking structure that cleverly uses real plants as exterior walls. Welcome to Entopia!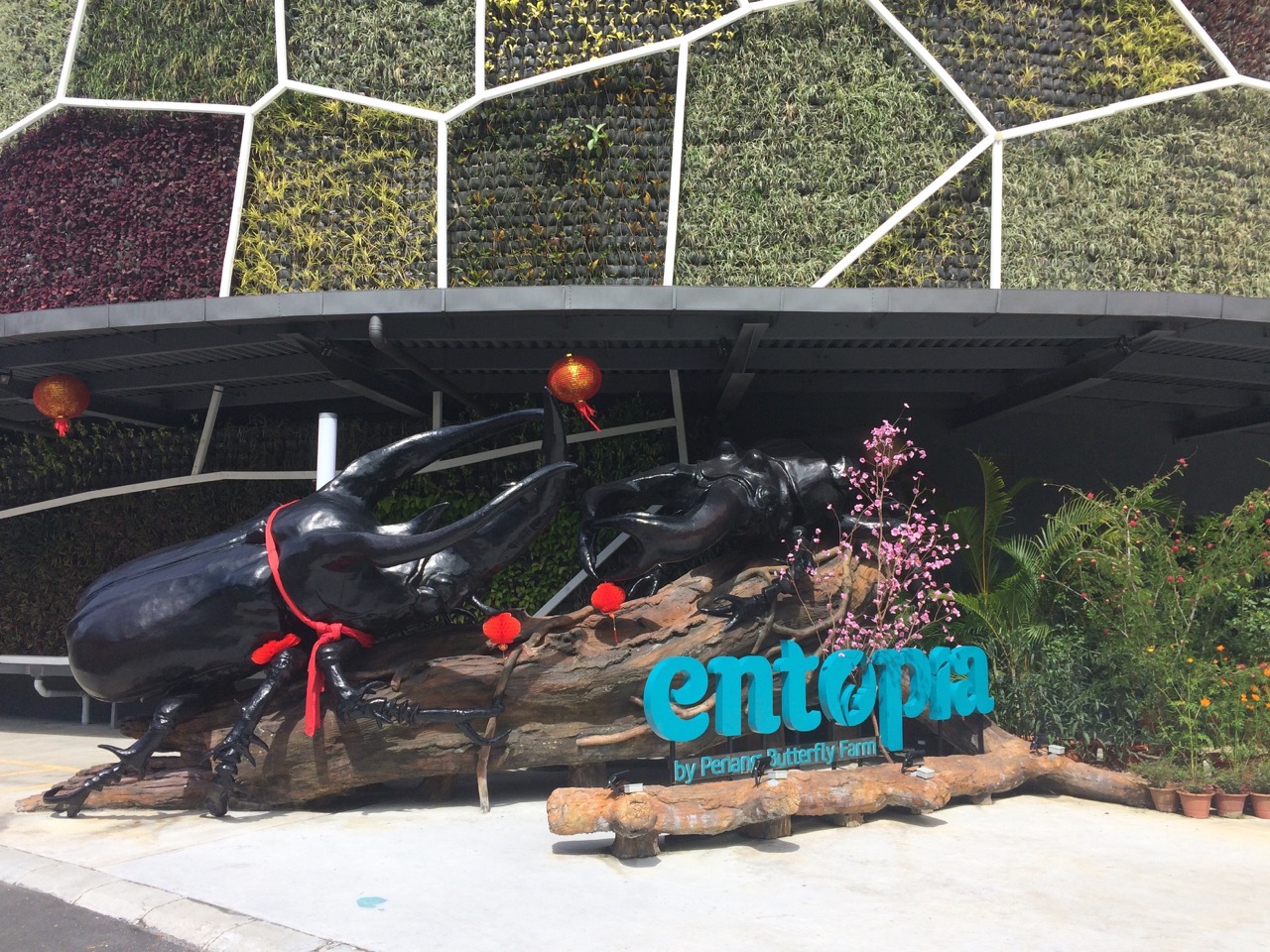 We just settled on Penang Island. Riding in a car to the beach, after another countless turn of a windy road, we noticed an unusual structure. It looked like an object from a school Geometry class that jumped into real life. To stay undercover, it attempted to pretend to be a hill by hiding under an intricate blanket made out of planted greenery. The sign was as puzzling as the structure. Entopia.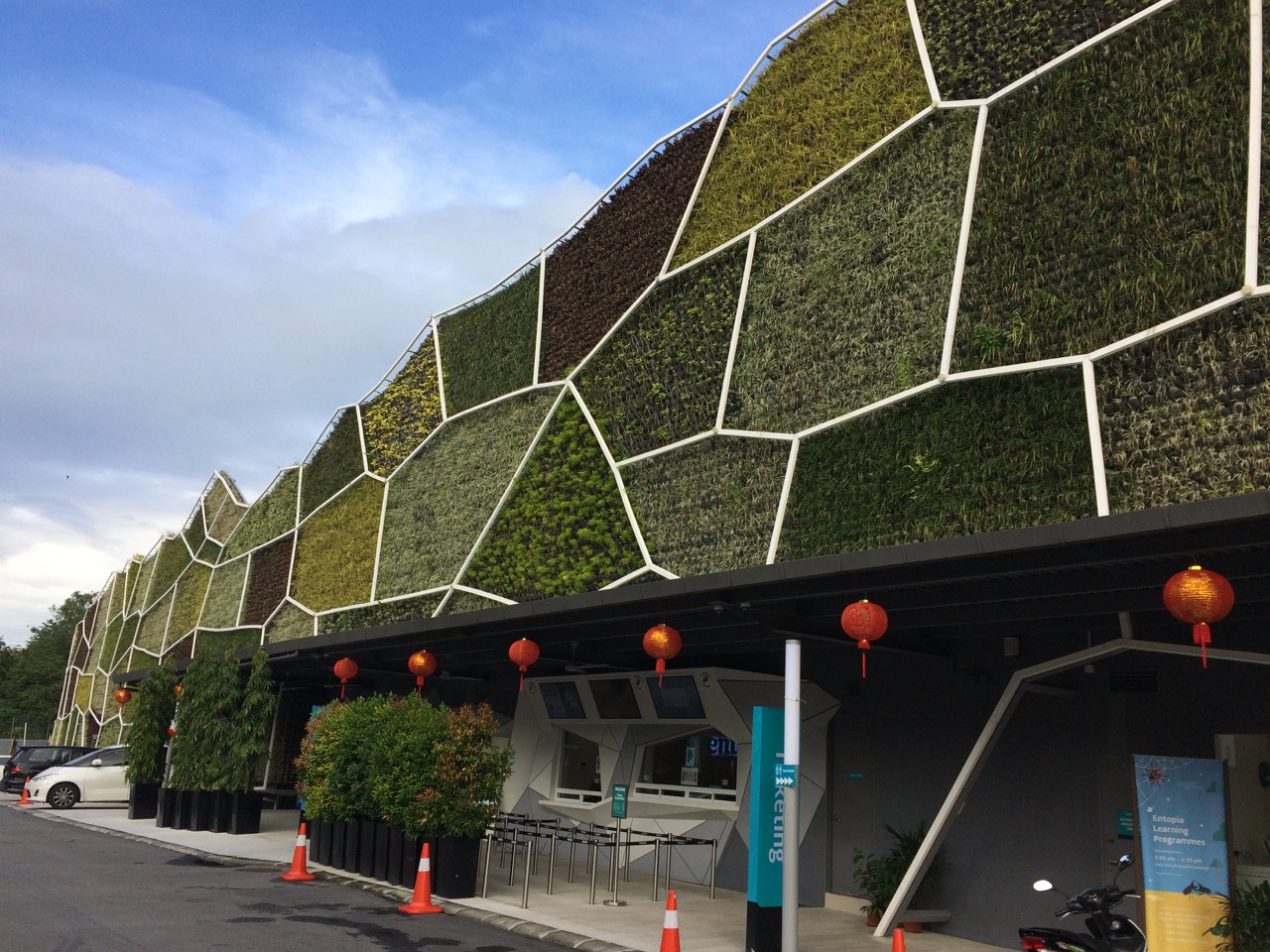 Reading it, word utopia immediately jumped to mind. Yep. It is a part of the name. According to its website, 'Entopia' is a combination of the words 'entomology' and 'utopia.'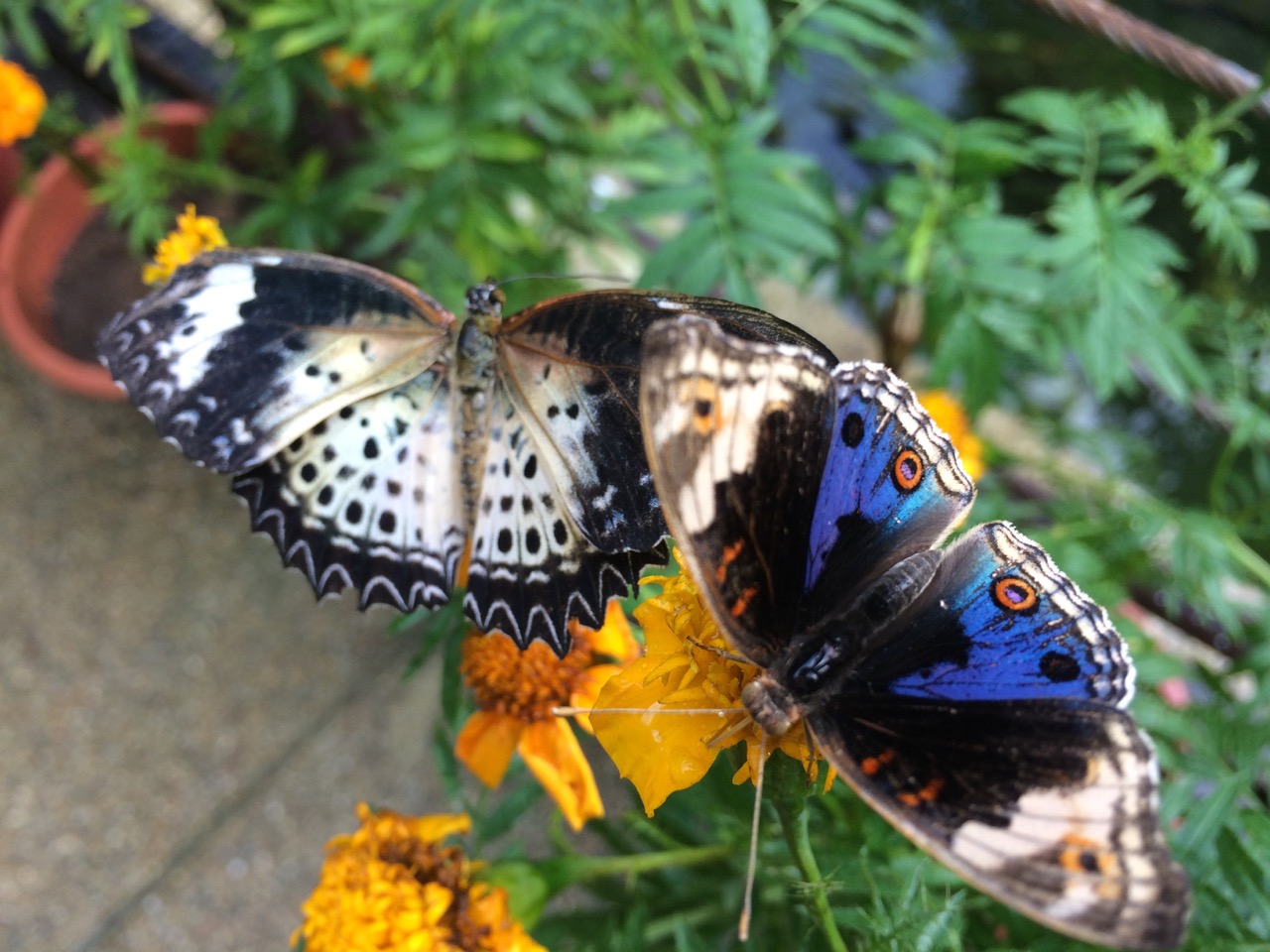 The story behind this enterprise is an inspiring tale of passion, vision, and imagination.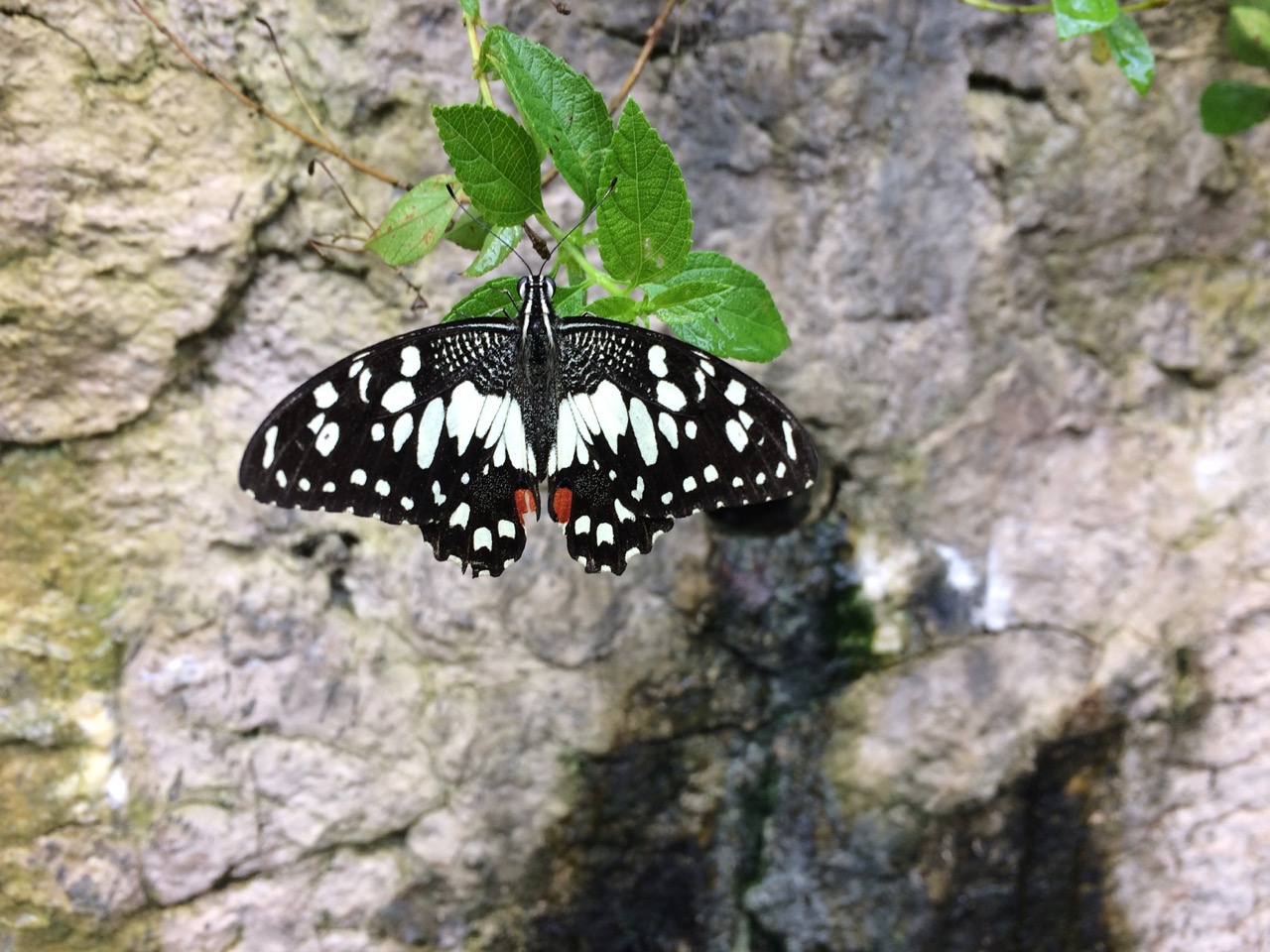 Live butterfly exhibitions are relatively young compared to zoos or bird aviaries. The first heated glasshouse of live butterfly display was set up in 1976 but hadn't got any traction. The kick start of an emerging trend in live butterfly exhibitions around the world happened almost a decade later. It was a tropical eco-system prototype for Clive Farrell's greenhouse at the UK's Stratford-on-Avon in the 1980's (check how it looks today) that caught the attention of a local entomologist, David Goh. Up to that point, it was just a mere hobby in his farm's backyard. Thrilled with the idea, he got into action.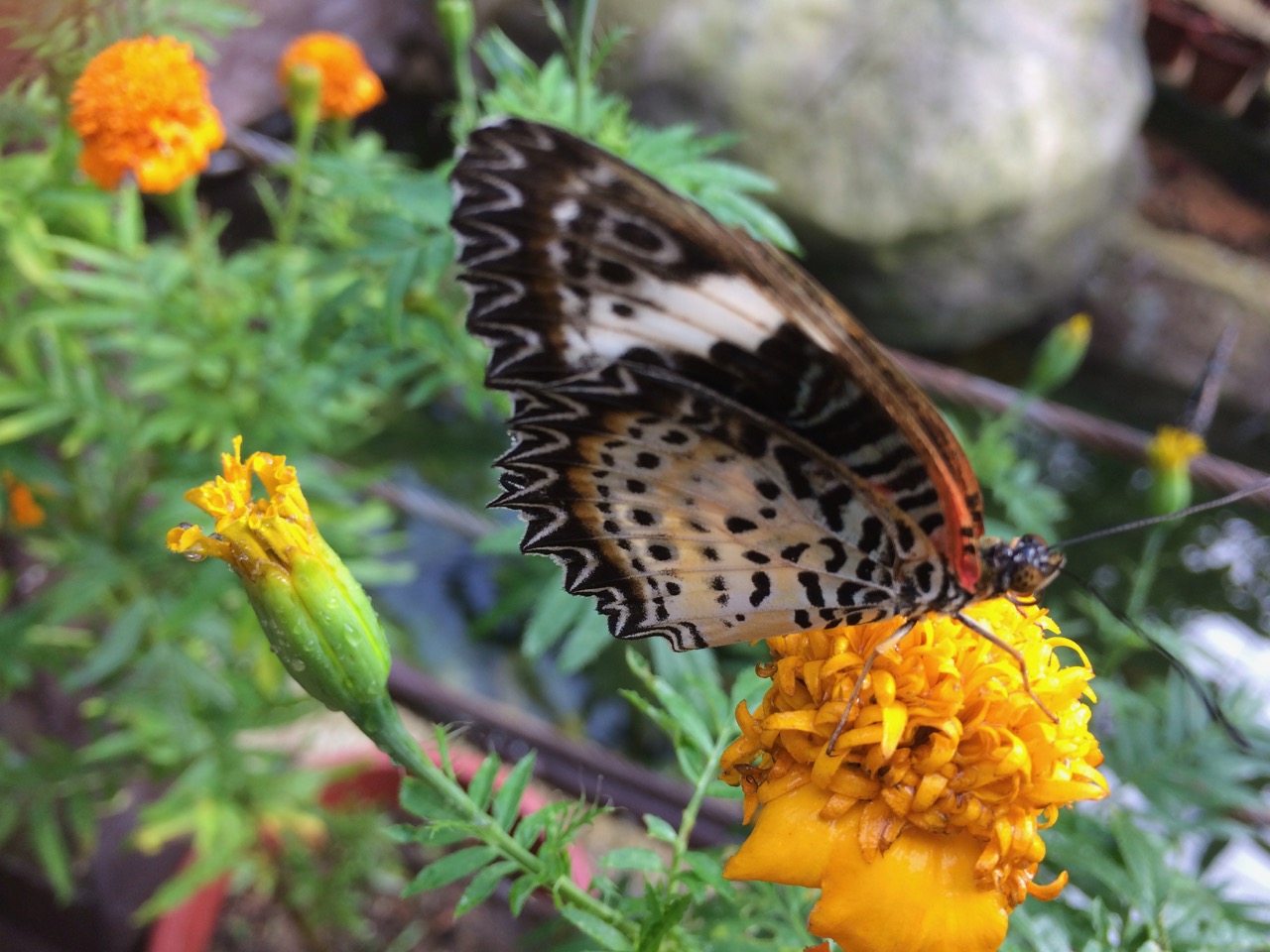 The Penang Butterfly Farm opened in March 1986. Reportedly, it was the first butterfly exhibition in the tropical part of the world. Since opening its doors, the farm received more than 4 million visitors and moved forward transforming into Nature Learning Destination.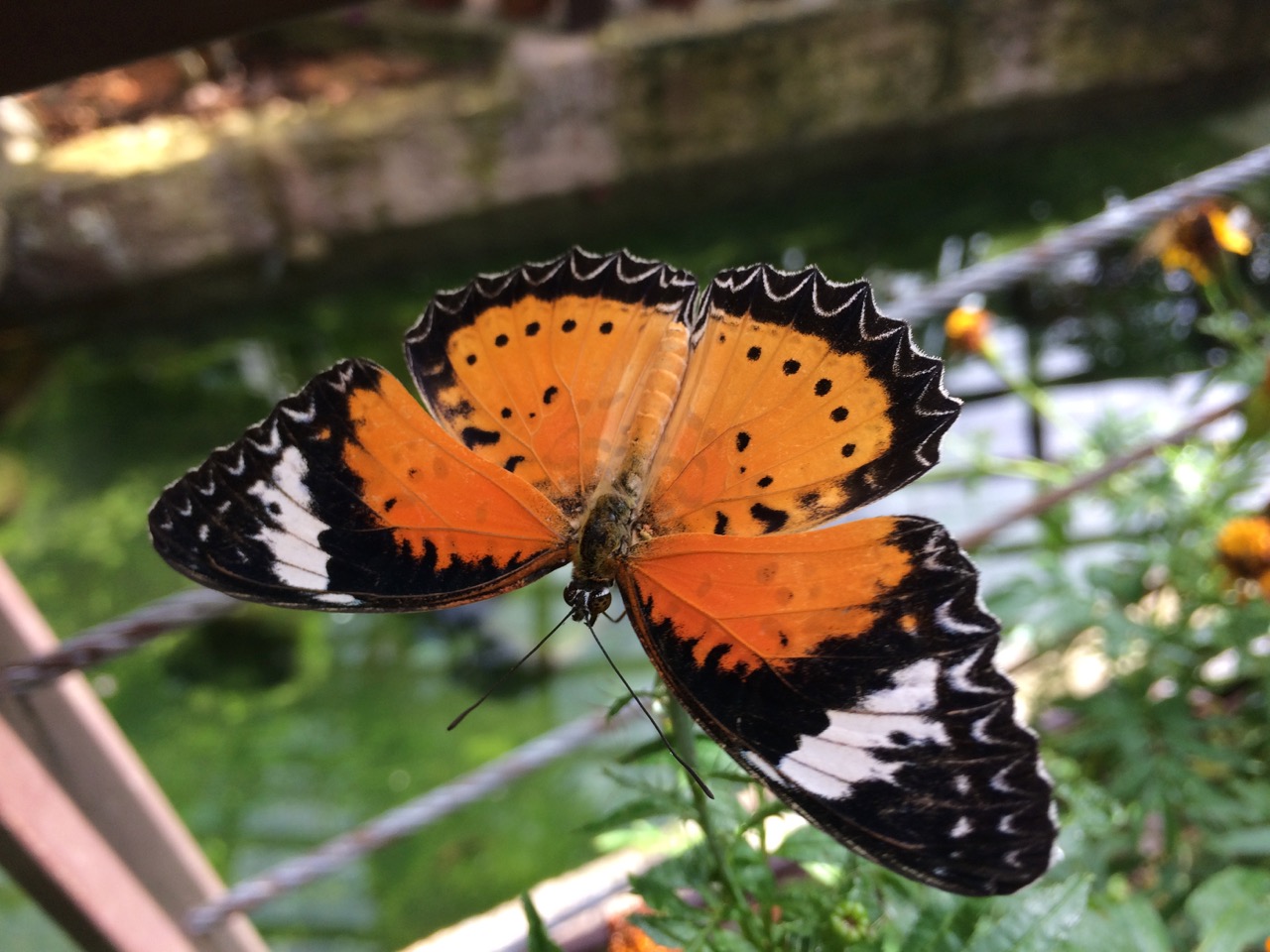 At the same time, a number of butterfly houses started to grown universally. From the UK they found a way to Continental Europe, and, soon, into the US and Canada. Today, the Butterfly Industry, once known as a tourist attraction, is shifting its attention toward education about the life cycle of butterflies and other insects aiming to raise awareness of the general public of a very fragile part of nature.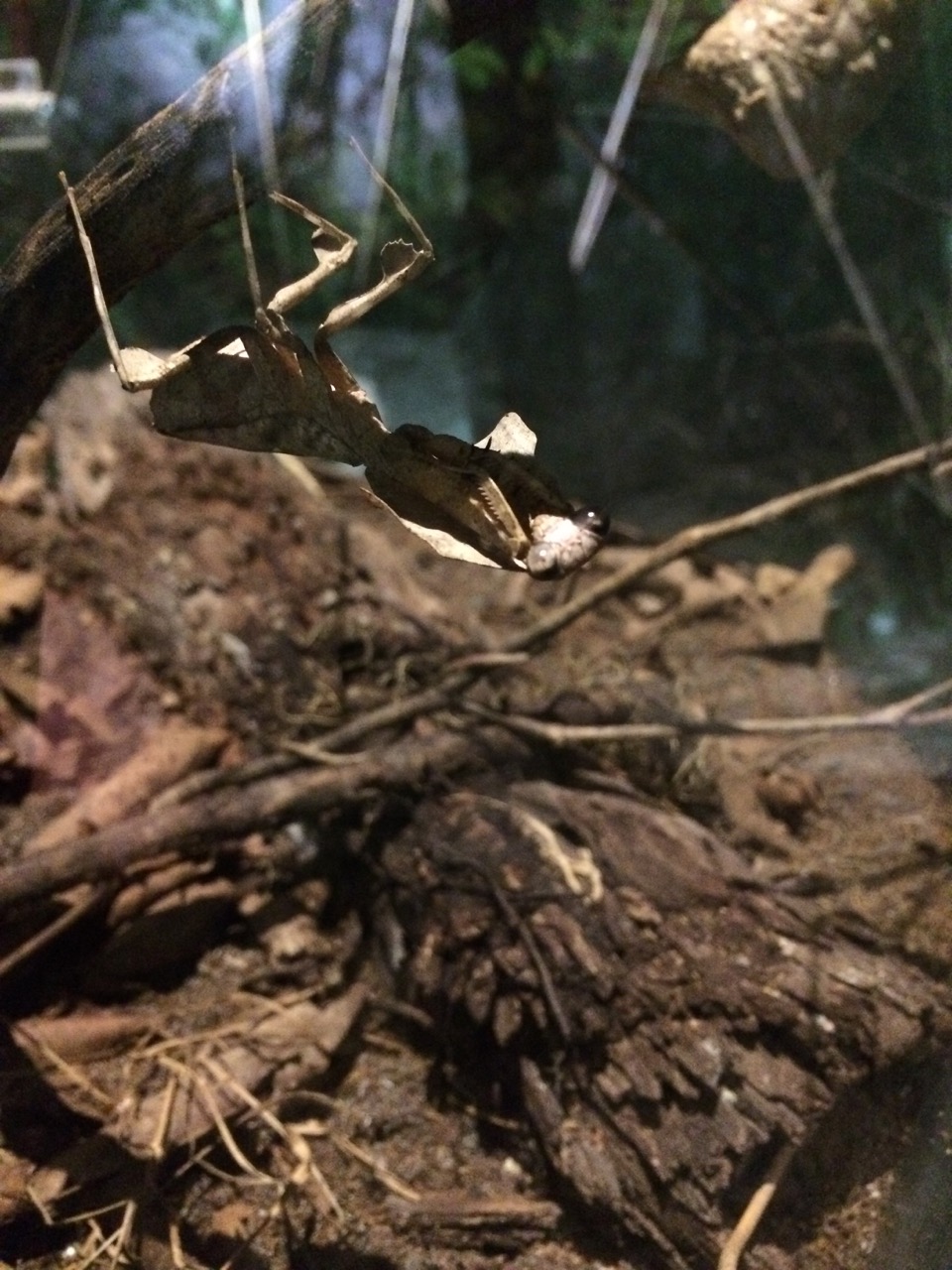 After decades in business, Penang Butterly Farm grew from a simple butterfly exhibition into an established force in education and innovation. Reinvented and rebranded, it reopened its doors as Entopia in 2016. According to its website: "Imagine nature's largest classroom and discovery hub, where the butterflies and insects are free to come out to play. This is our very own Entomological Utopia."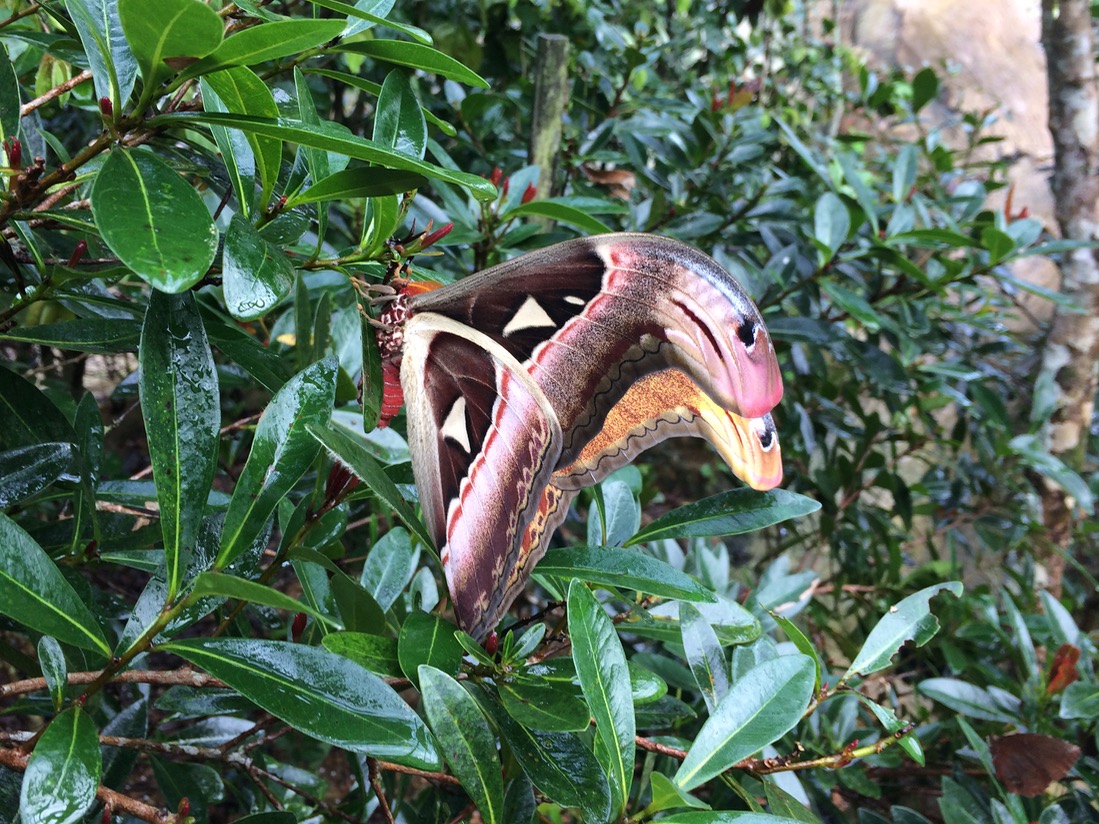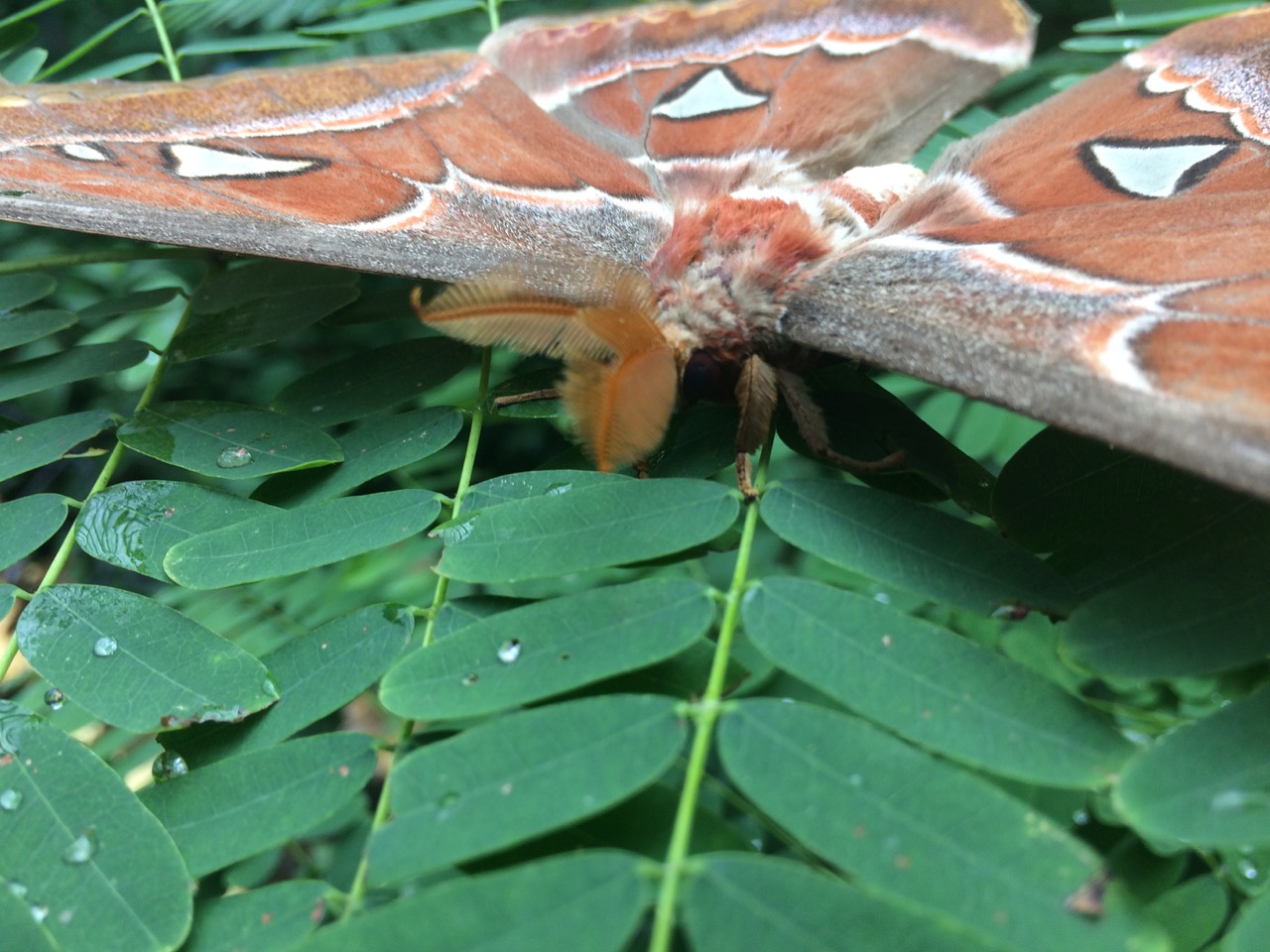 Over the years, the farm and its successor Entopia became one of "must see" tourist attractions. To be fair, this is an impressive achievement. However, the aspect of the Penang Butterfly Farm which means most to the people behind it has gained scant recognition within Malaysia. According to David Goh, "The locals only think of the Penang Butterfly Farm as a tourist attraction. In fact, the farm is known and respected internationally as a breeding centre."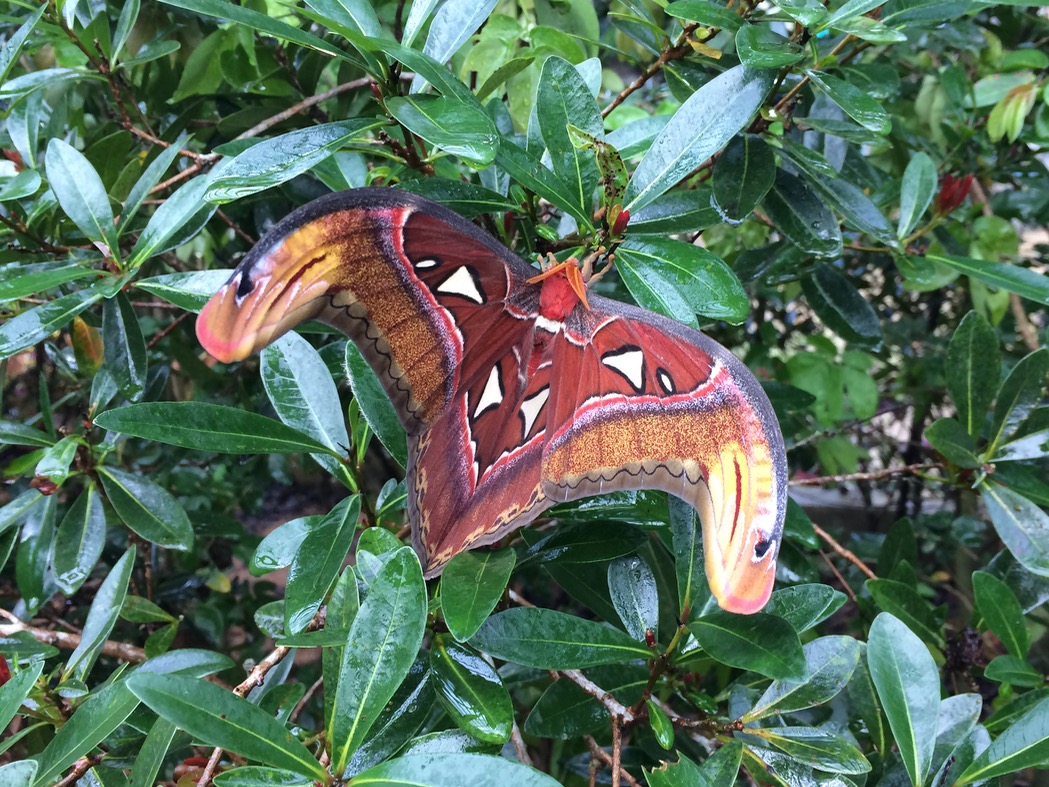 Personal opinion after our visit
Entopia feels like a toddler niece of the famous Singaporean Cloud Forest. It is divided into two areas: outdoor gardens called Natureland and indoor discovery center called Cocoon.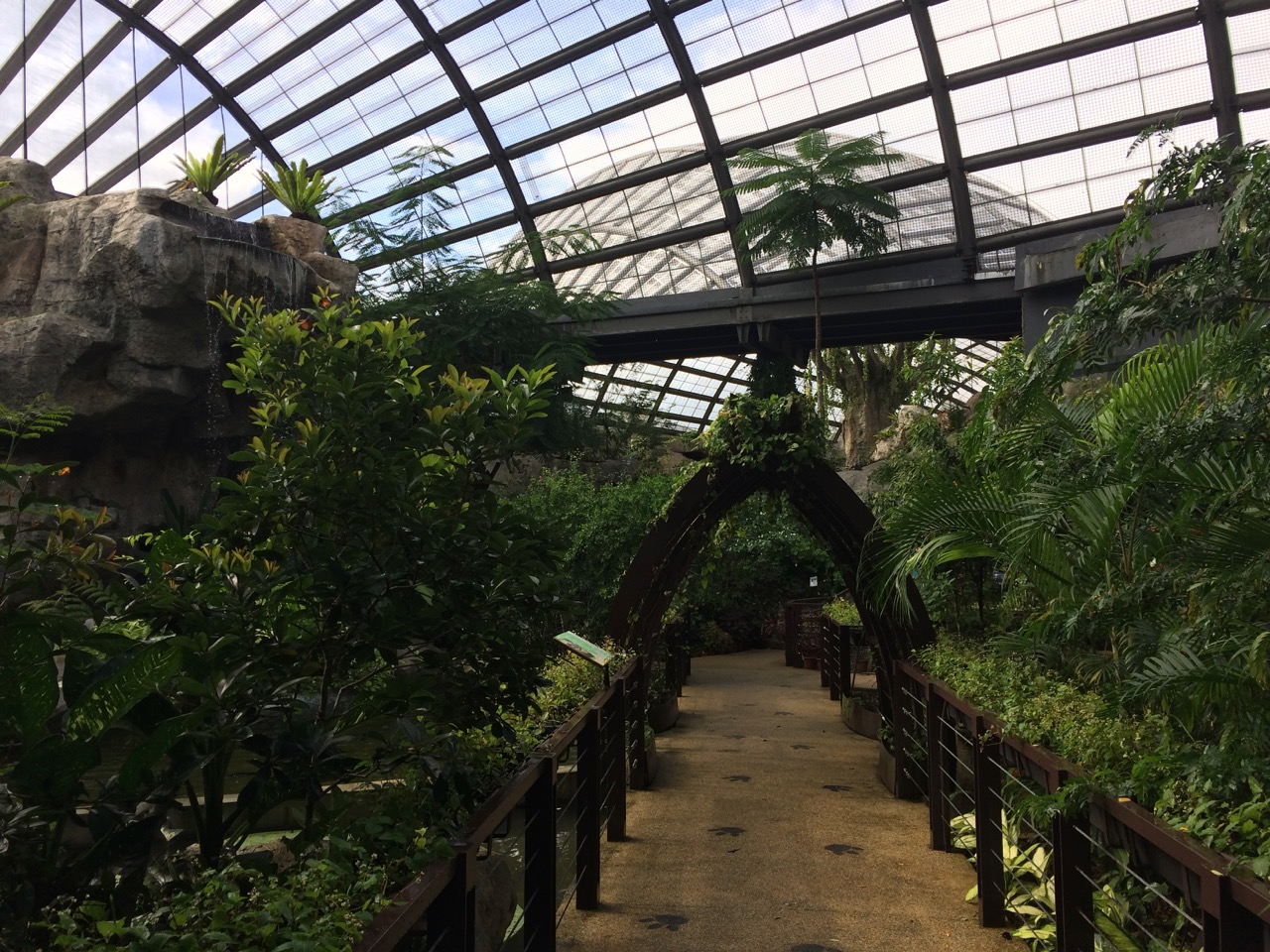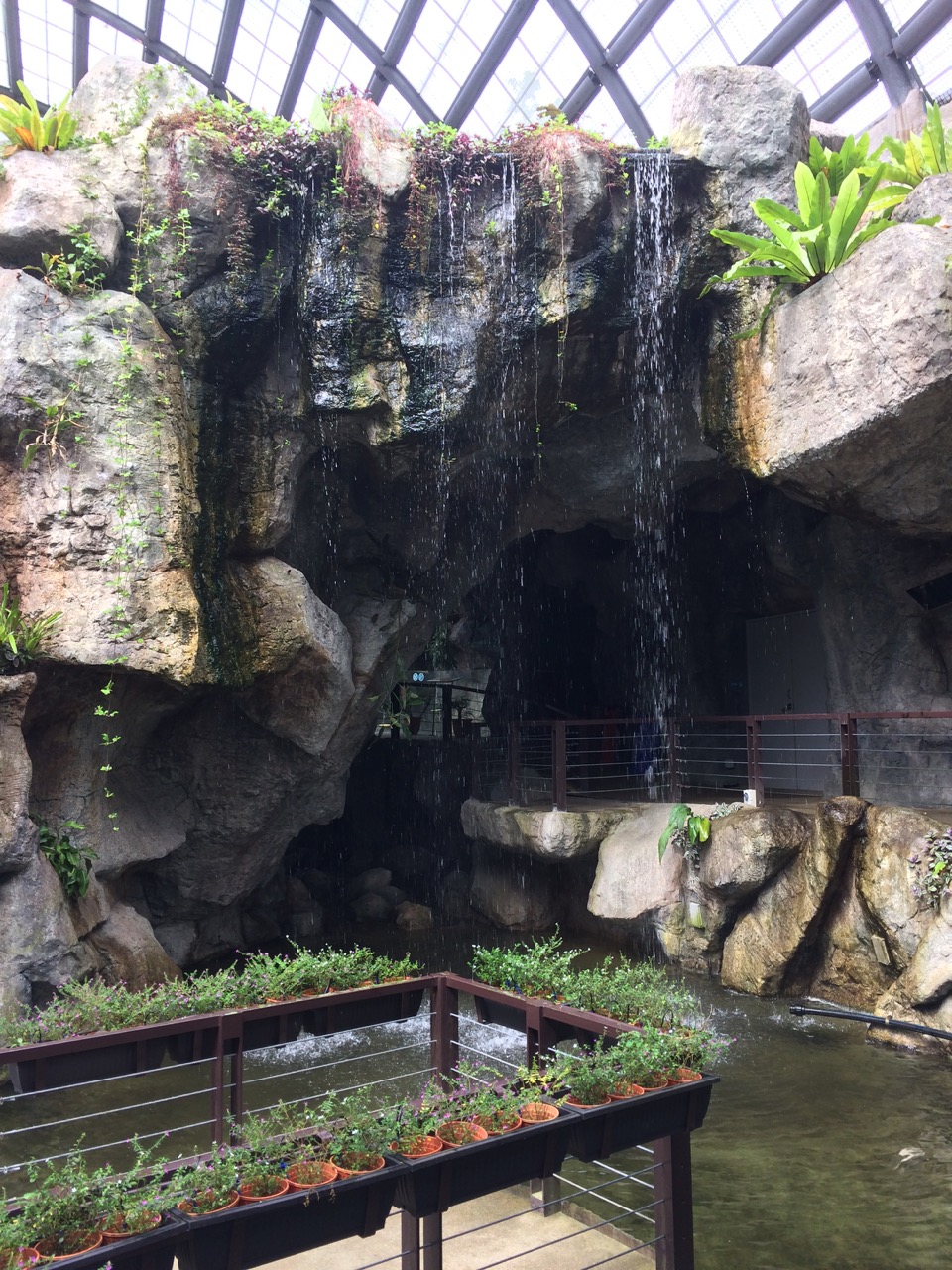 Personally, Natureland was my favorite. Imagine, fairytale garden full of different creatures from breathtaking butterflies to grasshoppers and dragonflies, from sleepy lizards to some sneaky critters hiding in the mystery cave. Any visual person would have a blast there.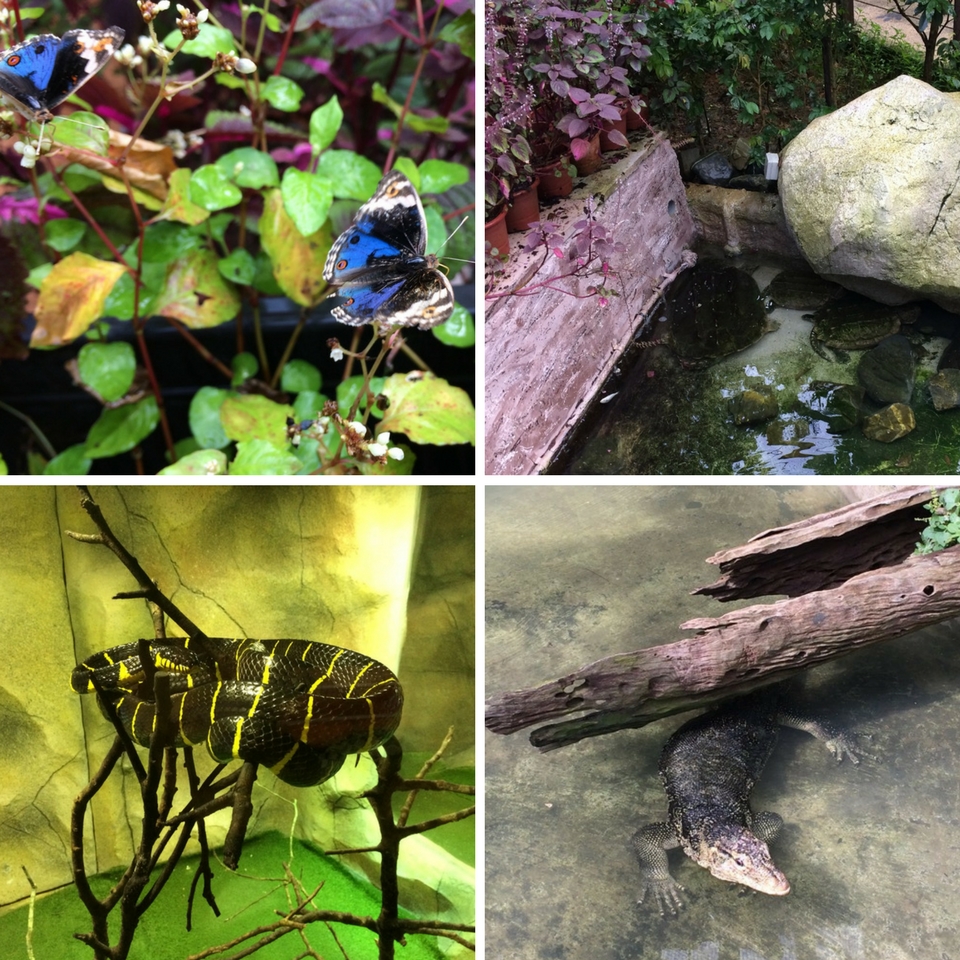 Apparently, it's good to be sweaty in Entopia. Human sweat contains minerals necessary for butterflies wellbeing. Hence, if they like you, they might land on your arm or head to collect some.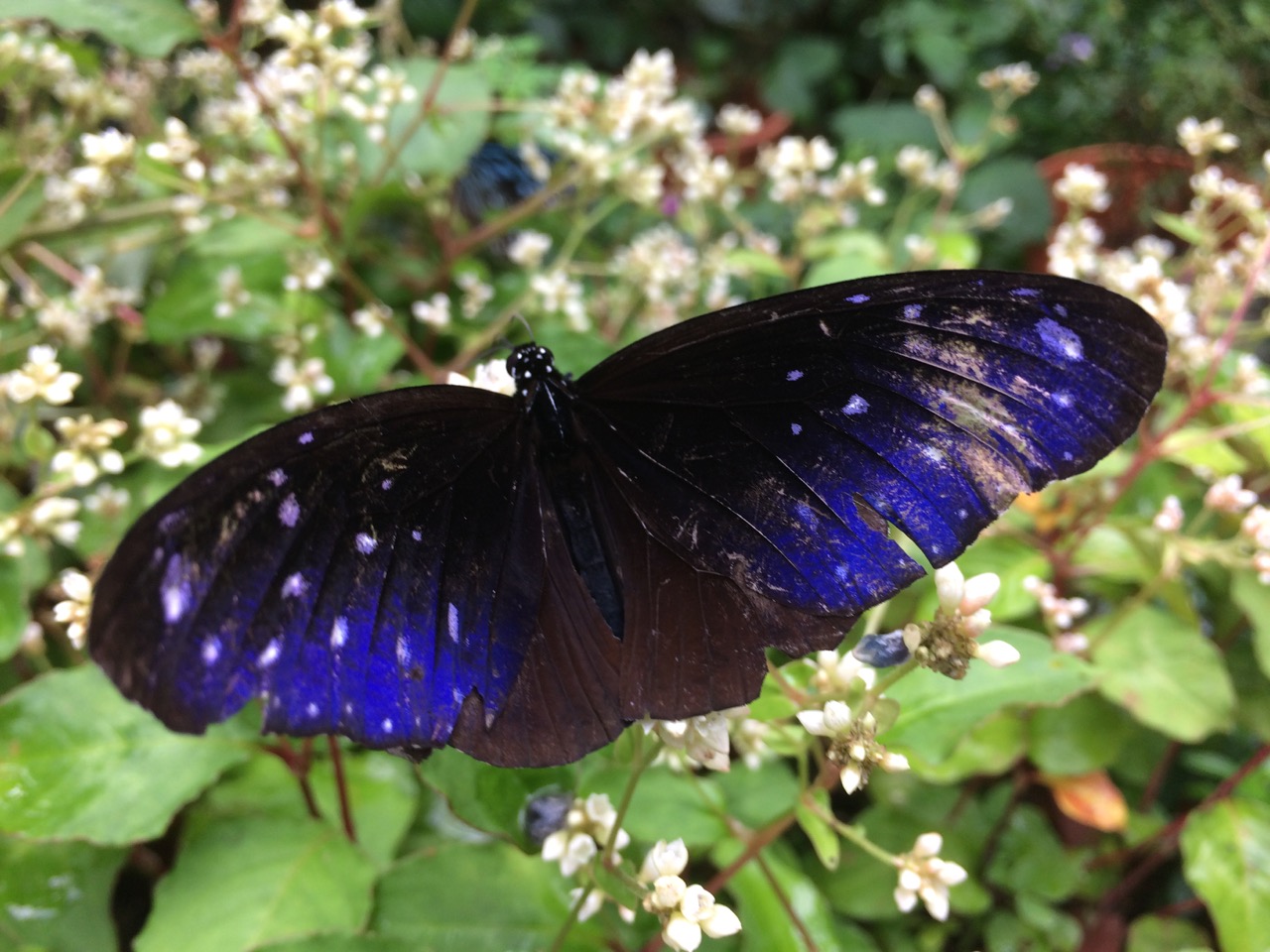 Cocoon is meant to be an educational place. We learned some new thing or two there. Hence, it served its purpose. I just felt that it was slightly too kitschy, tried too hard to be "entertaining." It seems all kids universally liked it.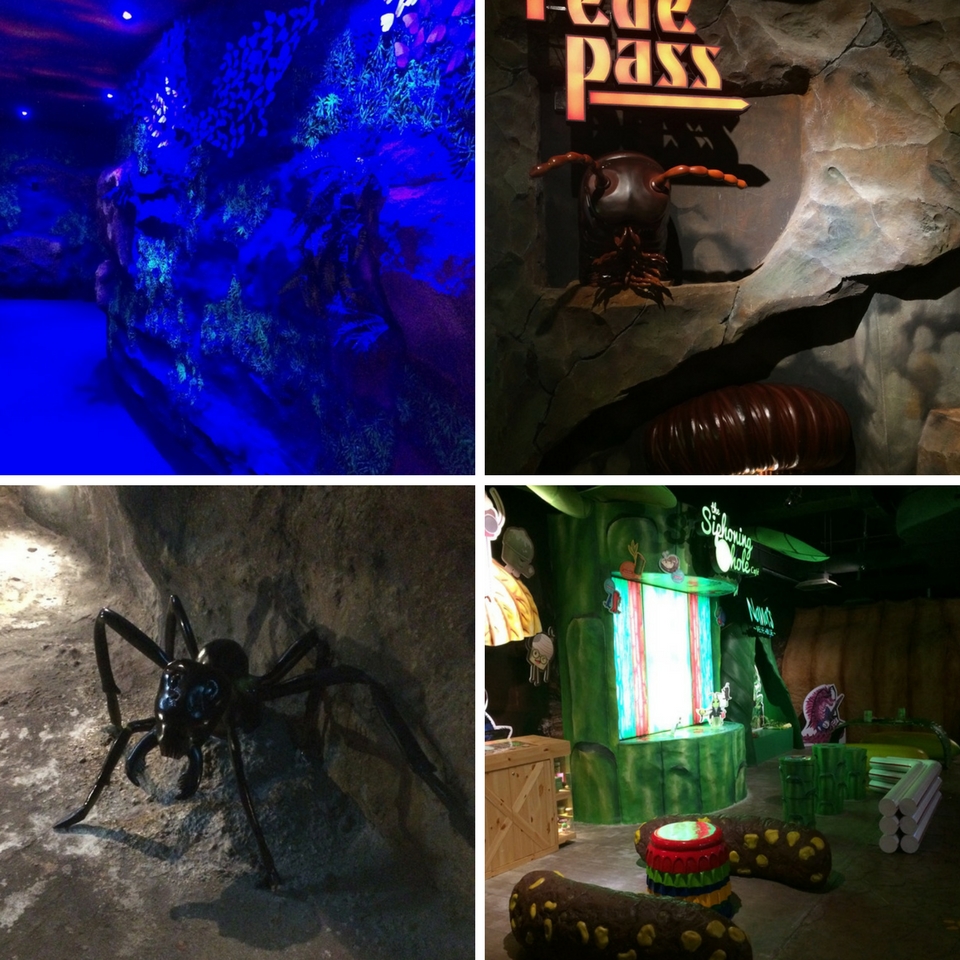 Useful tips
Entopia has an informative website. Hours of operation, closings, ticket prices, etc… – all is there. You can buy tickets online too.
Here are just couple tips based on our experience.
Activities Schedule
Before you go, check indoor and outdoor activities for the day of your visit.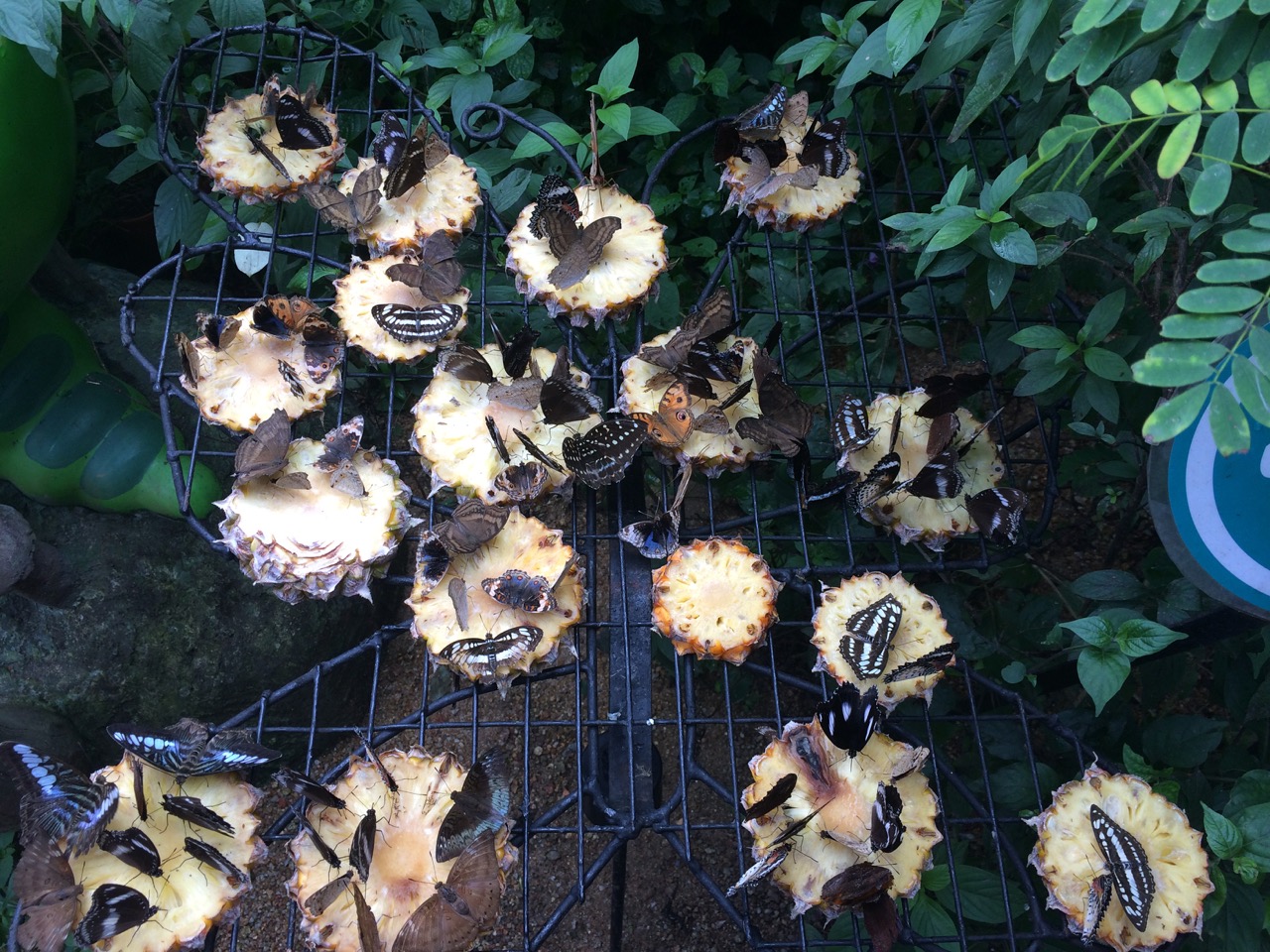 Transportation
The best way to get to Entopia is Uber. Uber is super cheap in Penang, readily available and, well, simply über convenient.
Penang Hop-On Hop-Off (Beach Route stop 21) goes there too. Unfortunately, it's schedule is sort of a mystery. Our friends failed to catch it during scheduled times.
There are 3 buses that would take you there:
101: Weld Quay – Teluk Bahang
102: Penang Airport – Teluk Bahang
501: Balik Pulau Town – Teluk Bahang
PS This is not a sponsored post, but an honest impression after an independent visit. I was genuinely impressed with Entopia and recommend visiting it.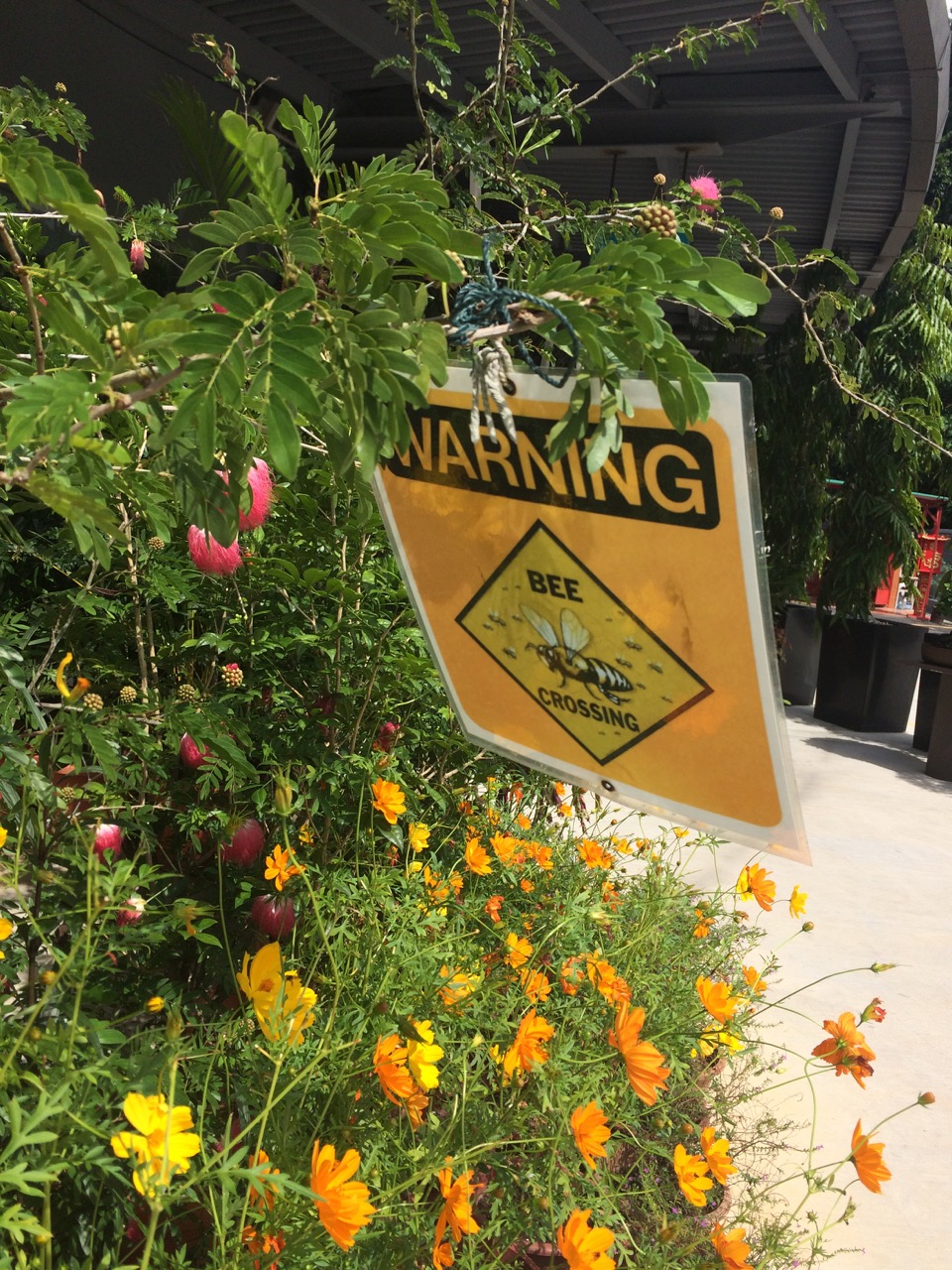 Incidentally, I would advise avoiding Fort Cornwallis in George Town. It might be the largest standing fort in Malaysia according to Wikipedia, but it would be a stretch to call it an interesting site (unless you are a zealous history buff). There is little to see there, and moldy walls do spoil overall impression.
Share this article on Pinterest by clicking Save button