There is a tiny town called Nea Iraclitsa in Kavala region of Northern Greece. It is defined by crystal clear sea and sandy beaches away from more crowded destinations. After a day of swimming, sunbathing, surfing, fishing, sailing, you name it, a good dinner is a must.
There are some options to choose from, but the place we liked most was Taverna Odysseas (Οδυσσέας Ταβέρνα Ουζερί – Νέα Ηρακλείτσα). In fact, out of our three days mini vacation near Kavala we ate there every day.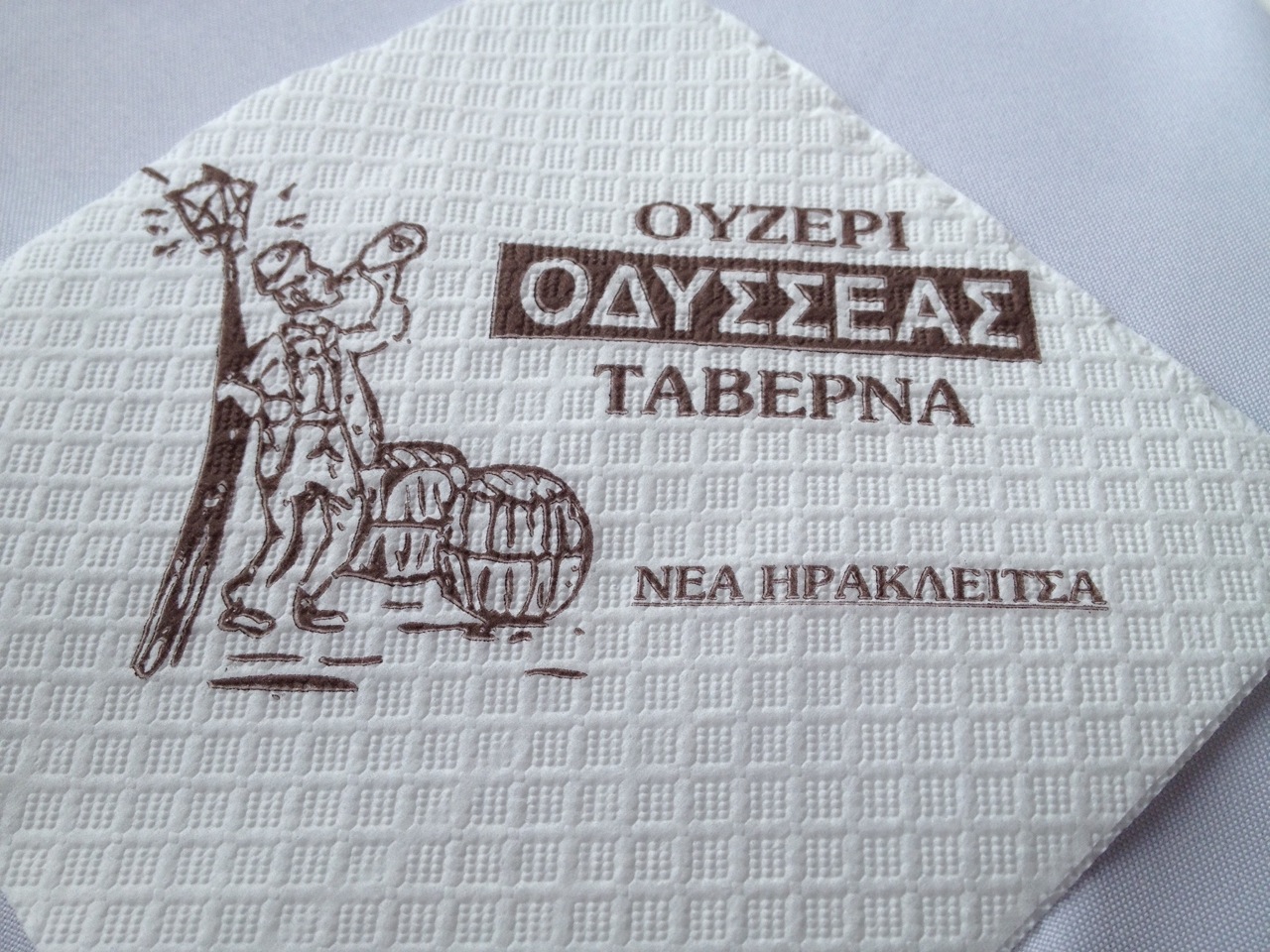 On a warm autumn day, outside sitting with a direct view of the harbor was perfect. On colder nights, a table inside was a welcoming retreat from salty wind. The taverna is a popular place with local families and couples. One night, we witnessed an extended family dinner with well over 100 guests. Impressively, the quality of service did not suffer, albeit the kitchen run out of some most popular offerings. Sunday lunch was an extremely busy affair: the place was filled with all sorts of people in their fine attire drinking light local vines and beers and munching on sizzling fish and meat.
Since 1984, the tavern had been serving traditional Greek fare. Fish, meat, seafood – they have something for everybody. You can try the famous saganaki shrimp, stuffed calamari, risotto with seafood, moussaka, souvlaki, and other savory snacks.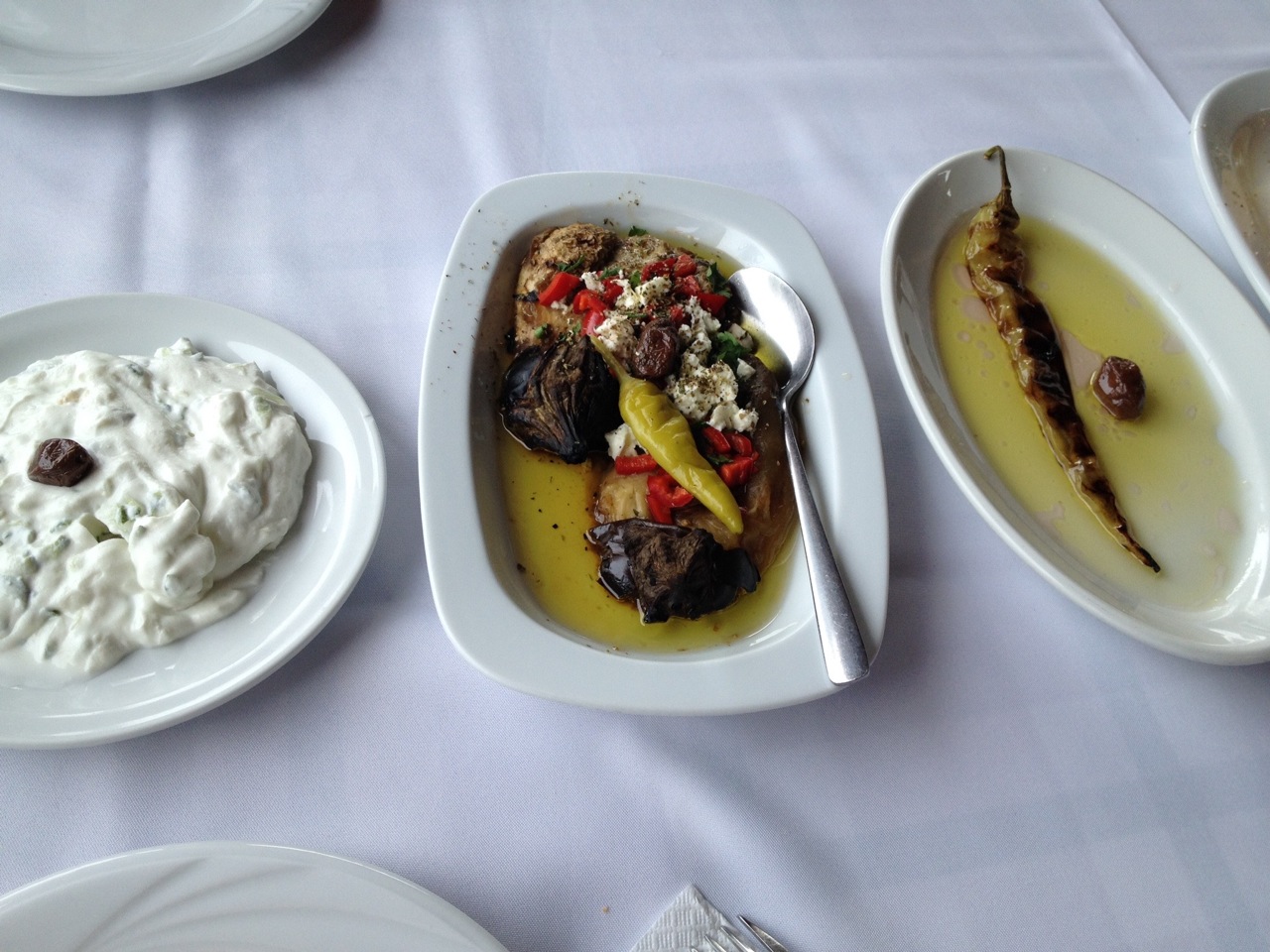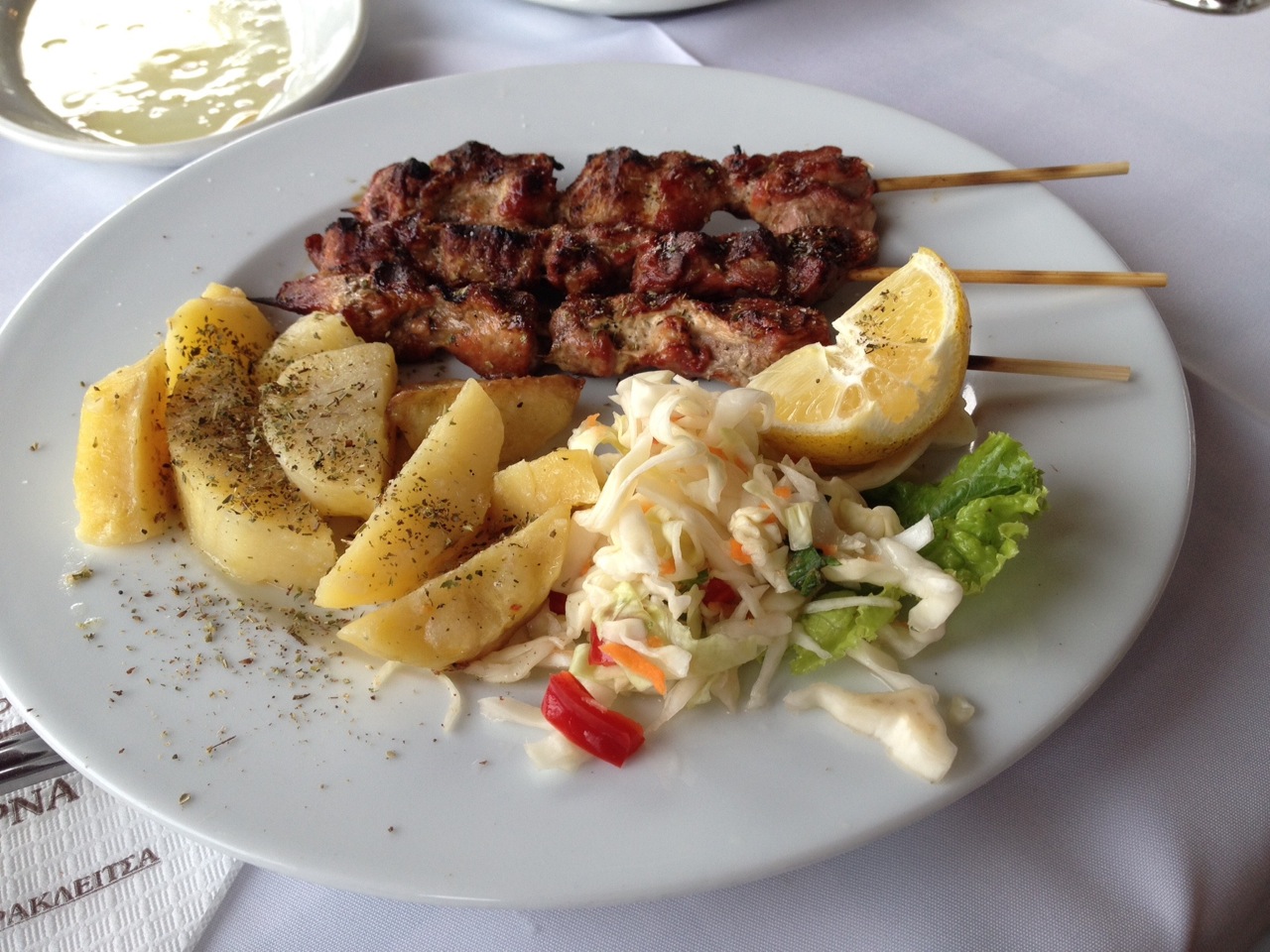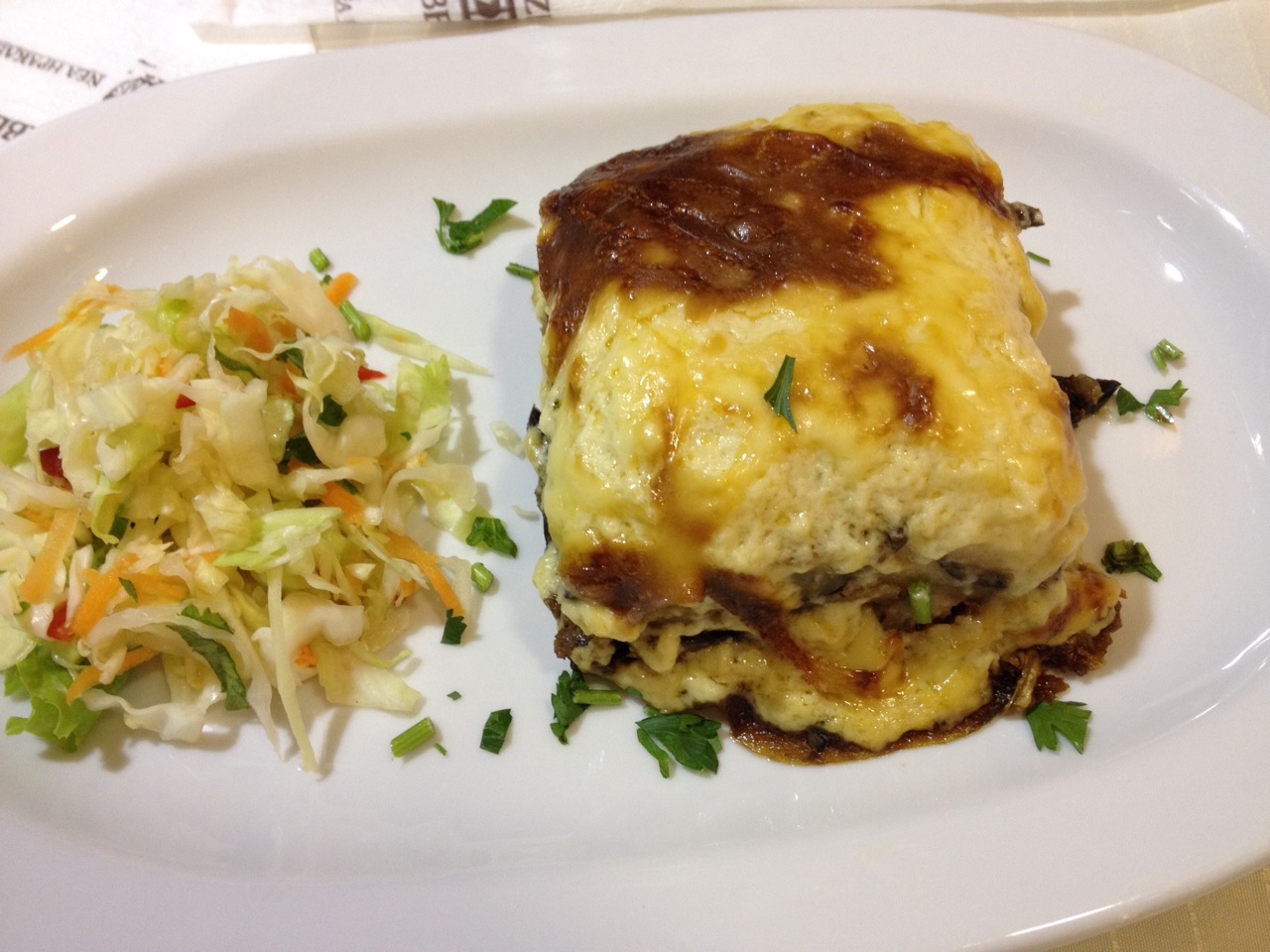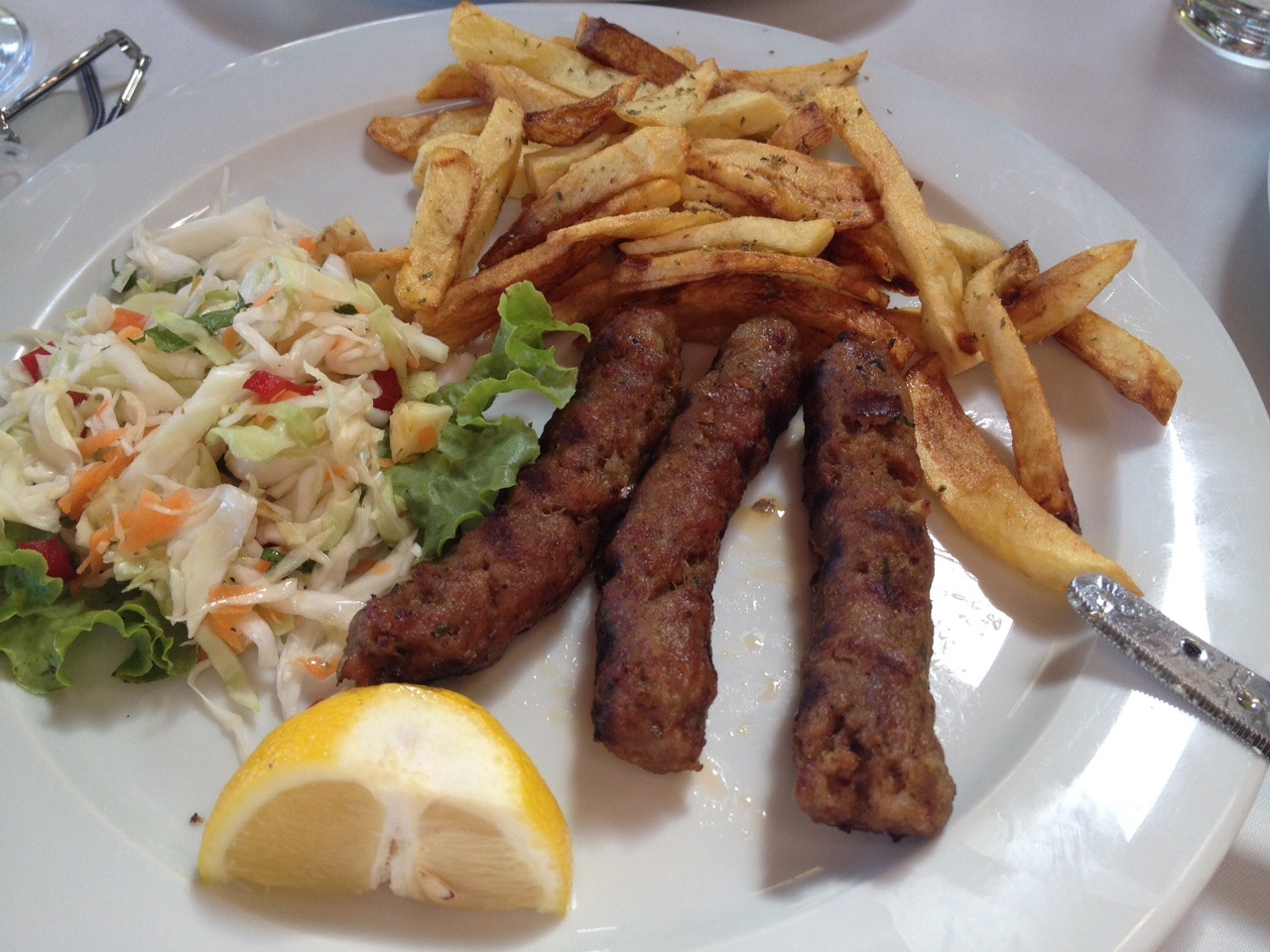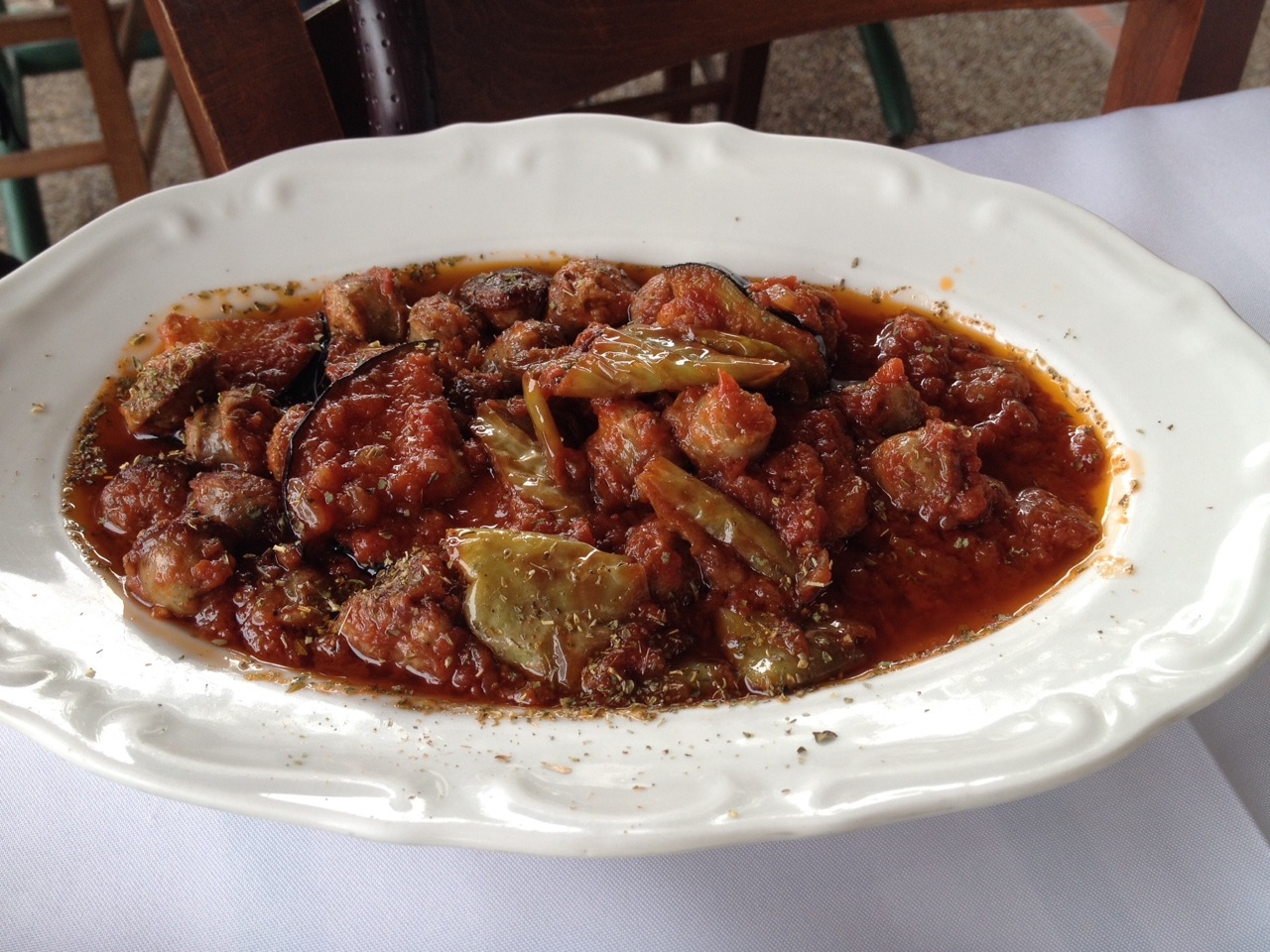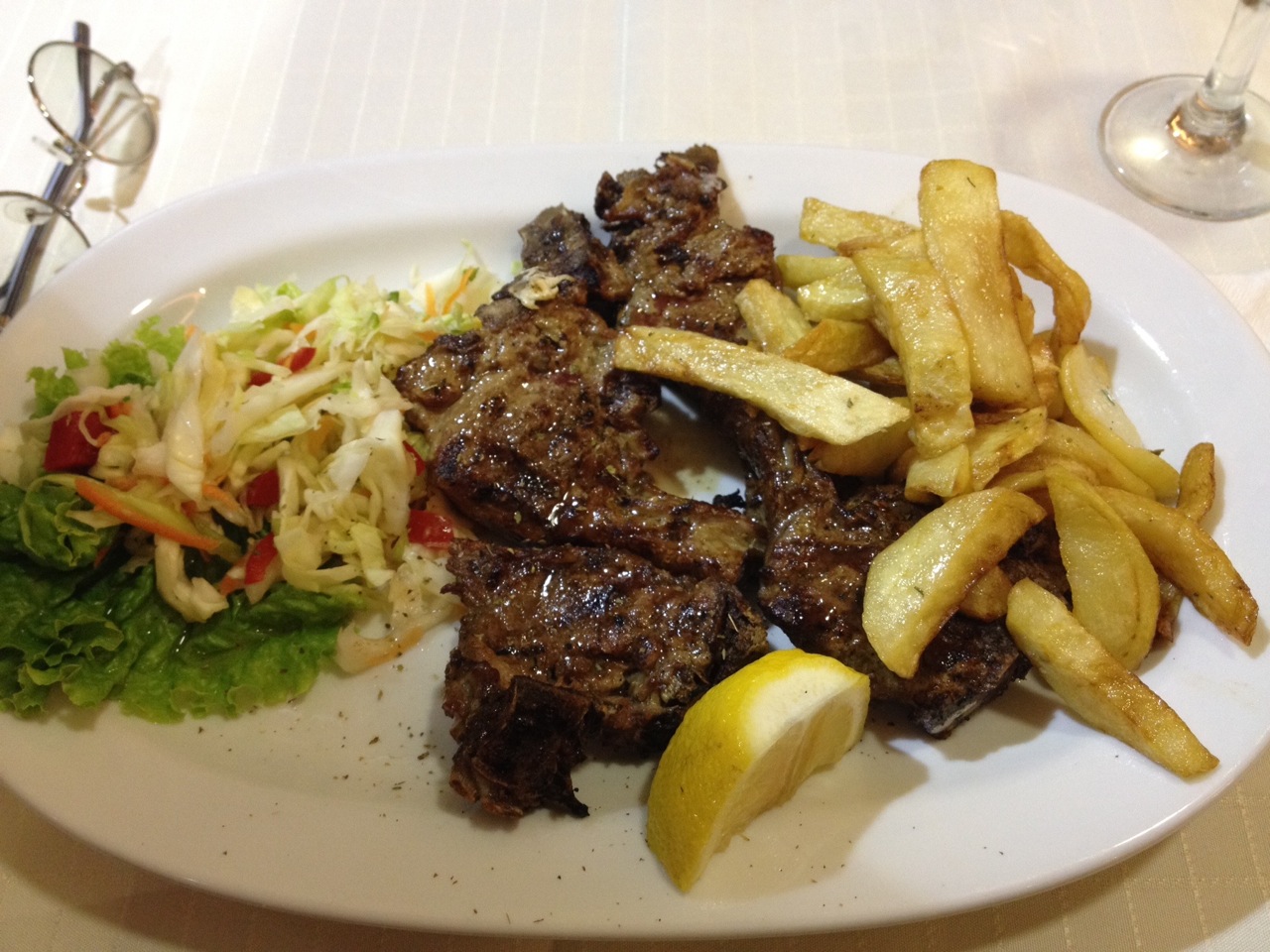 Selection of desserts is small, but I am not sure how many brave souls would have the stomach capacity for dessert after hearty meal.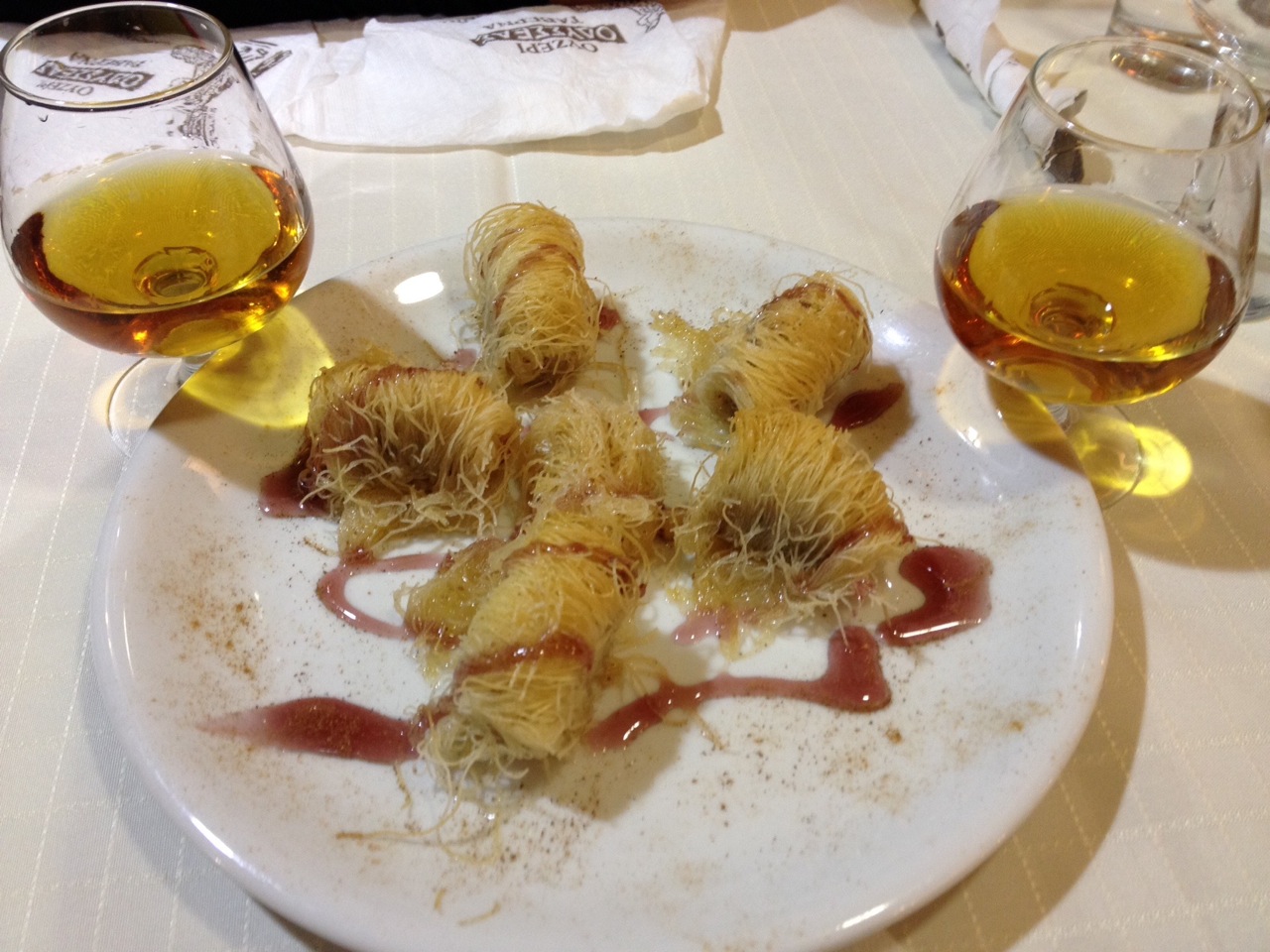 The food is not too fancy, but it is tasty and well-cooked. A dinner at Odysseas Tavern would be the perfect conclusion of a day spent on the beach.
Visit Odysseas Taverna Facebook Page for up-to-date details.
Odysseas Taverna
Makedonias
Nea Iraklitsa 640 07
Greece
Serves lunch, dinner
Accepts credit cards
Open Mon-Sun 11:00 – 00:00