Climbing up and down Kavala's streets is a great workout. After couple hours of walking, my rumbling stomach reminded that it was a good time to find some nice place to eat. After another sharp twist of the road, "nice" became optional. That's how we ended up having dinner at Kanados.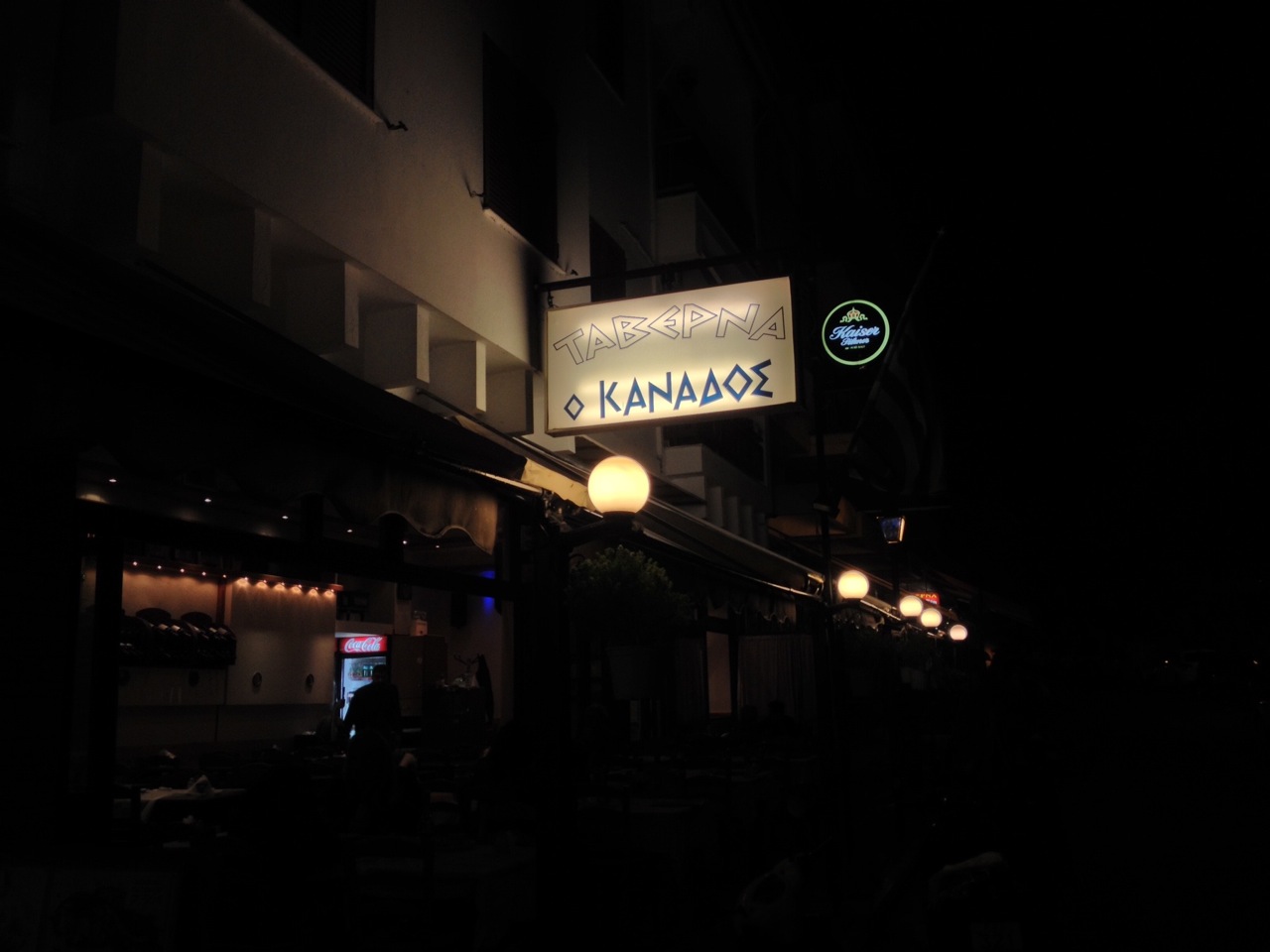 Taverna Kanados (Ταβερνα Ό Καναδος) opened its doors in 1987, which makes it the oldest one in the district of Panagia. For more than 25 years, Kanados has been serving traditional Greek cuisine. It is a popular place among locals, from humble neighborhood residents to businessmen, politicians and artistic personalities.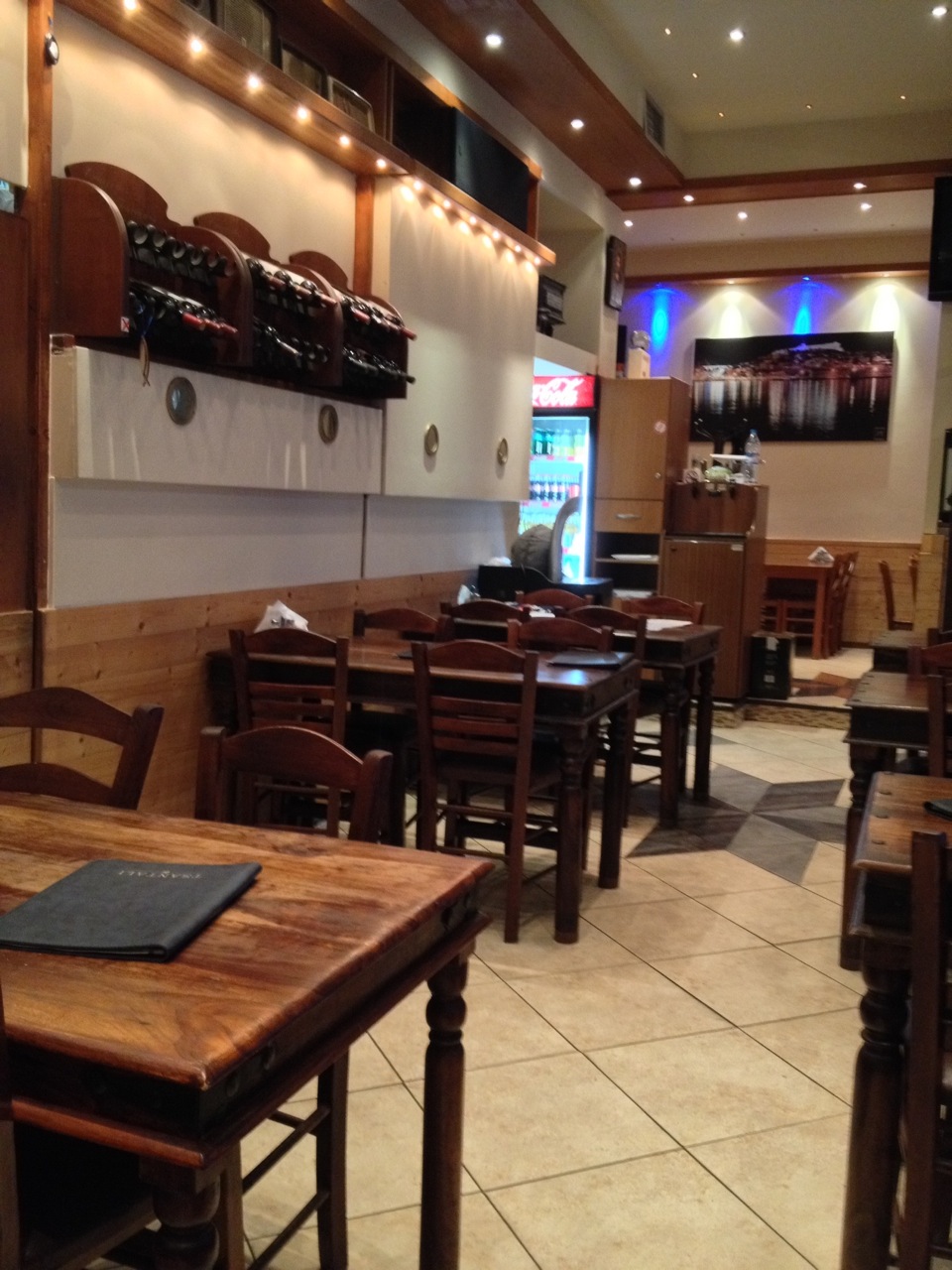 From the first sight, Taverna Kanados looks like typical small local restaurant: slightly beaten up chairs, an outside setting taking over the sidewalk, the menus that seen better days. I actually like this slightly worn appearance. To me, it implies that the place was there for a while, so it must be good, right?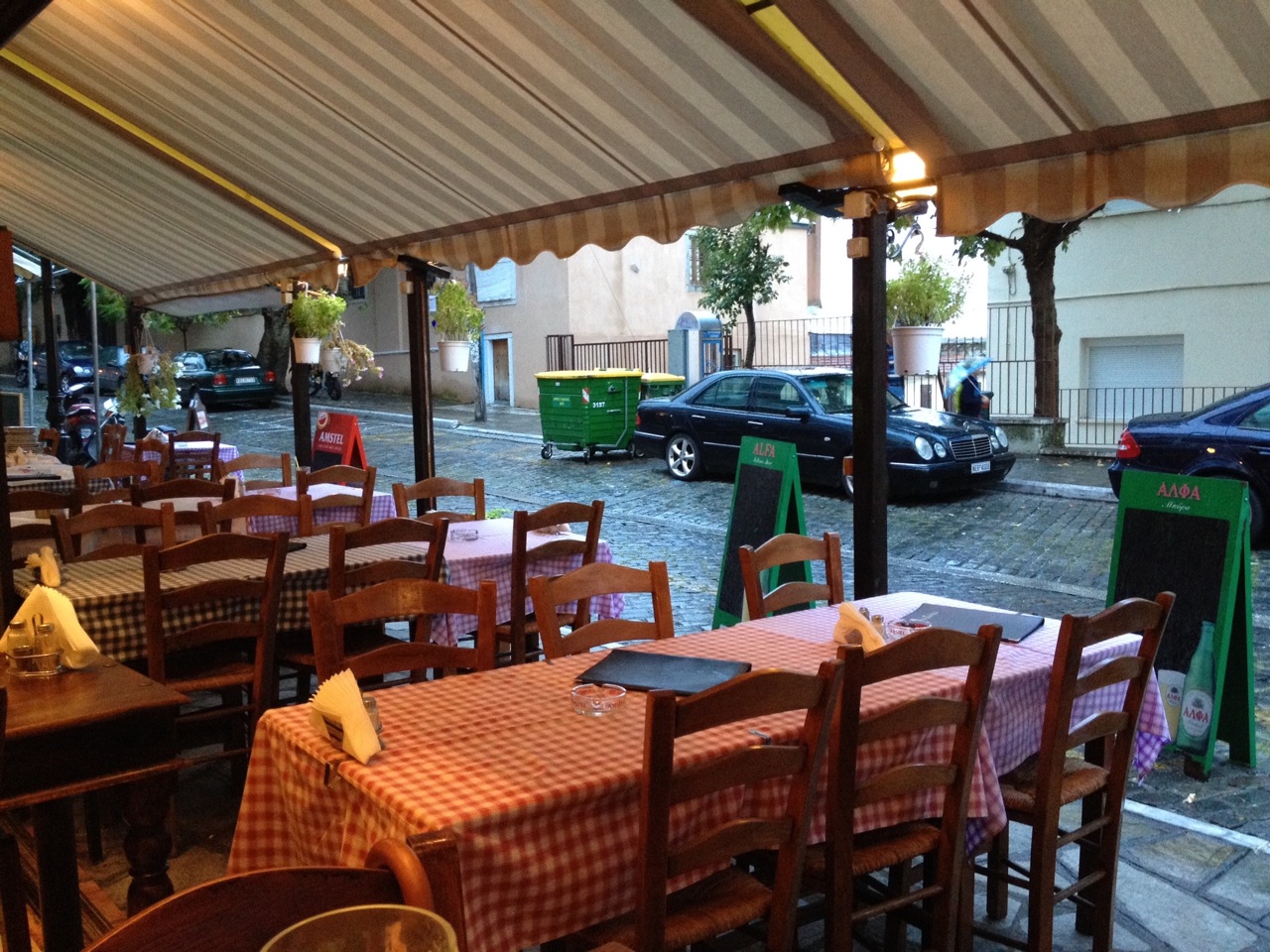 At 18:00 on Friday, the taverna looked deserted. We were not even sure if it was open with no waiter in sight. Even ever-present restaurant cat(s) were absent. In response to AT's tentative Hello a head poked out of the bowels of the building, smiled and waved us in.
In the next hour or so, Kanados started to fill up. It was an interesting motley crew of diners: two local ladies expertly ordering their favorites from the menu, a young tourist couple unsure of what to order, an older Greek gentleman who was treated with the utmost respect and spent his entire time quietly sipping the local wine, a loud group of friends drinking beer as, undoubtedly, they did yesterday and would do again tomorrow.
The food was good. I wouldn't go as far as saying that it was fabulous, but it was fresh, generously served and quite inexpensive. We ordered beer, but the majority of patrons preferred house wine.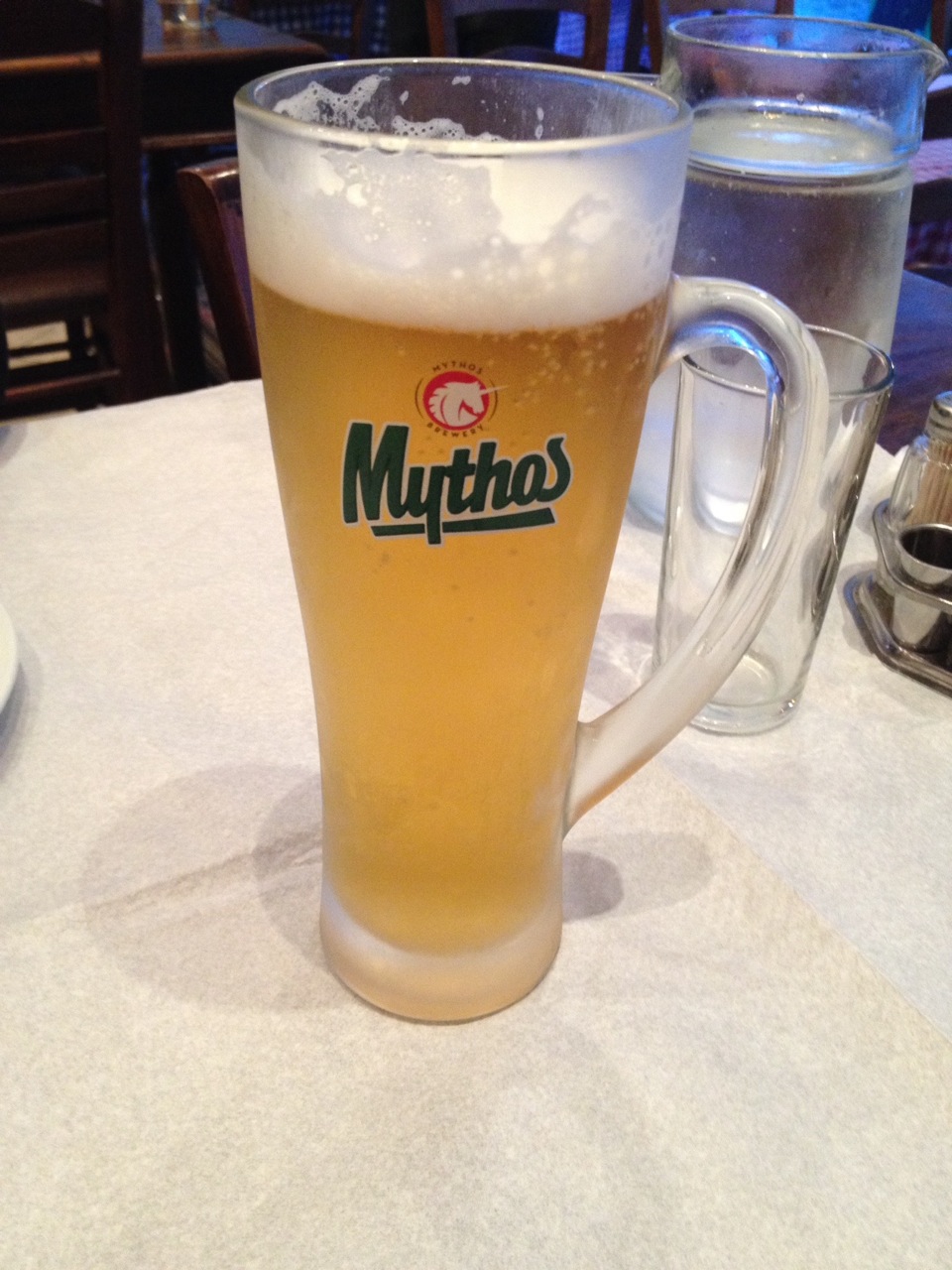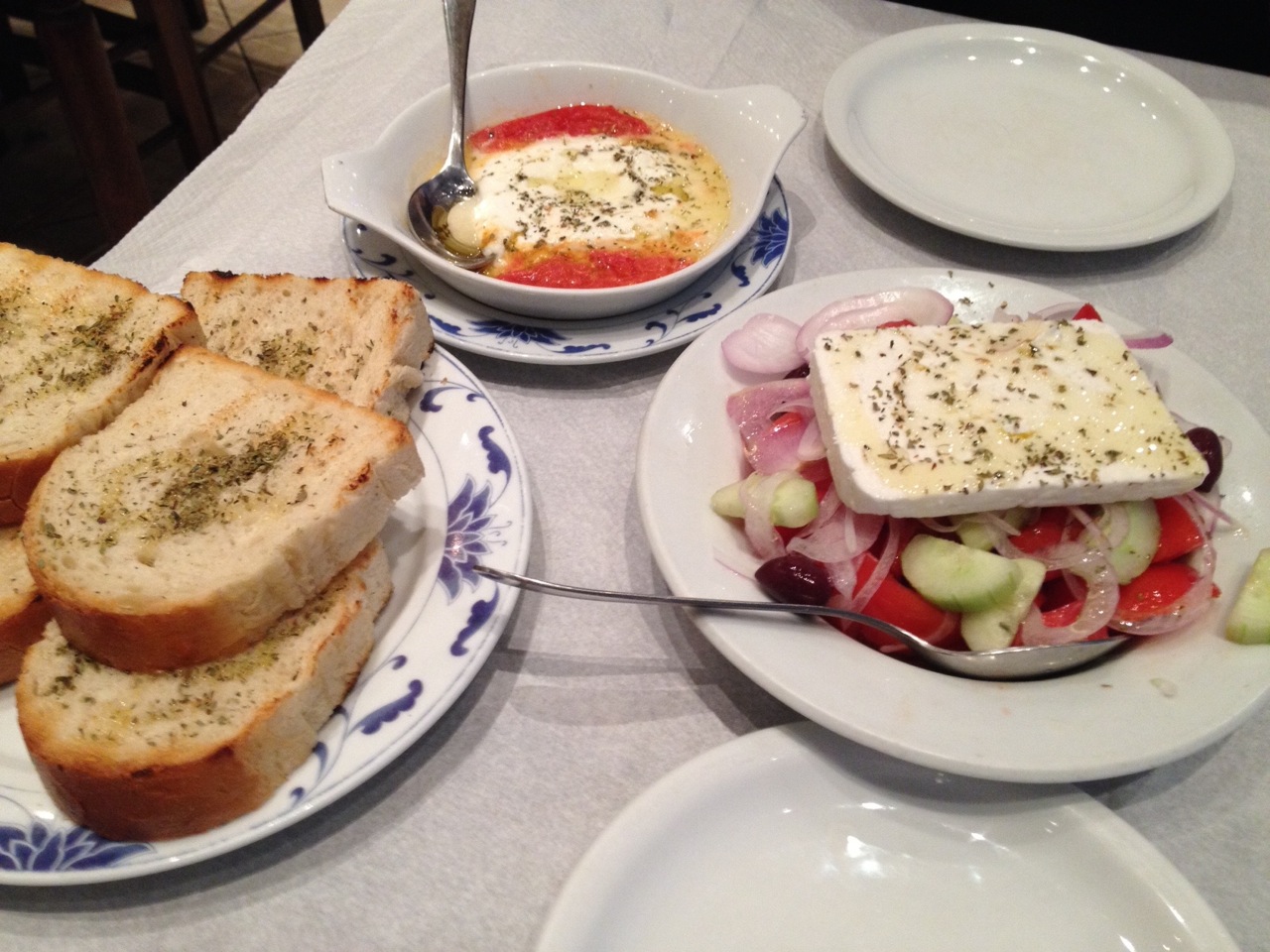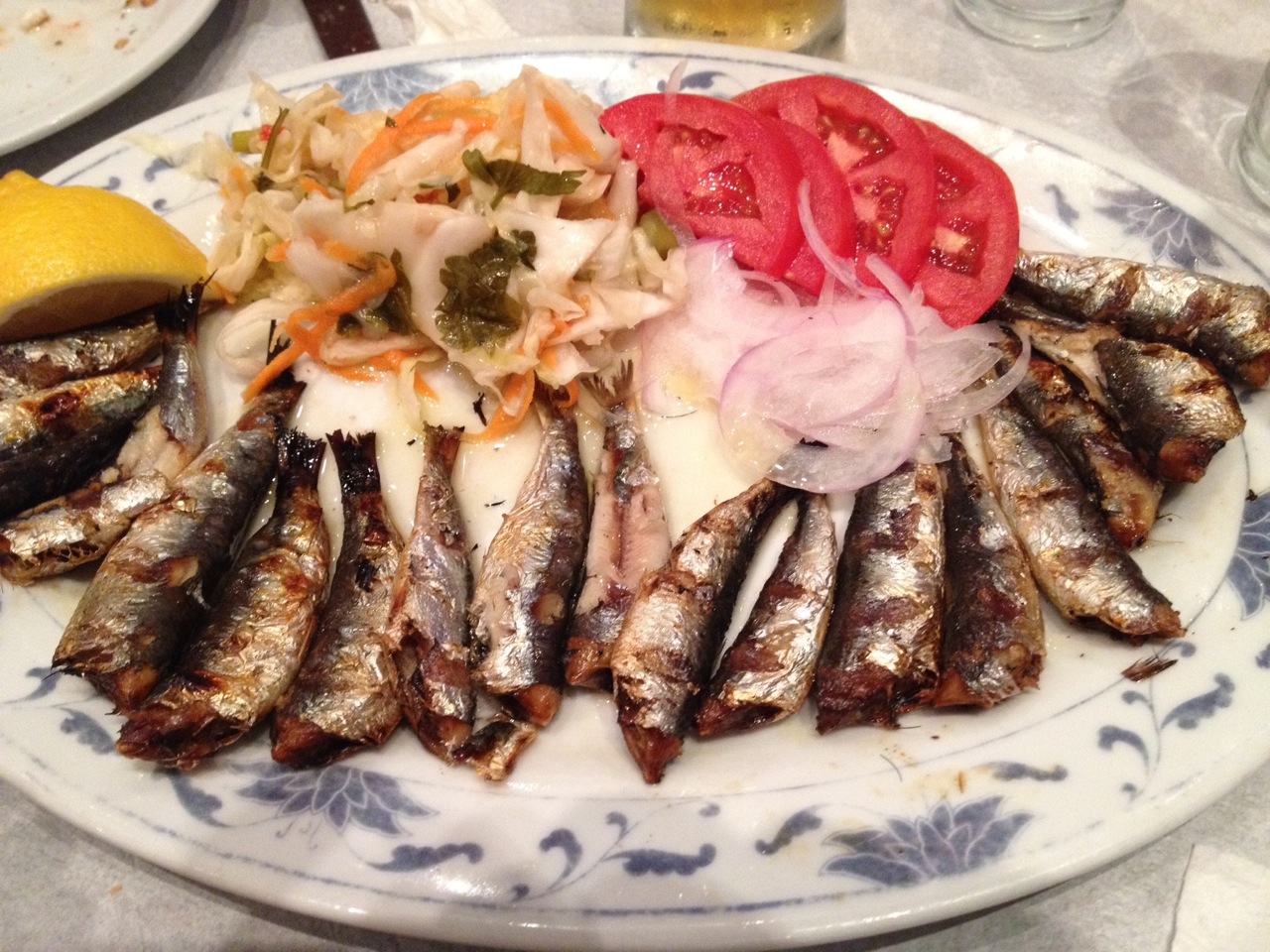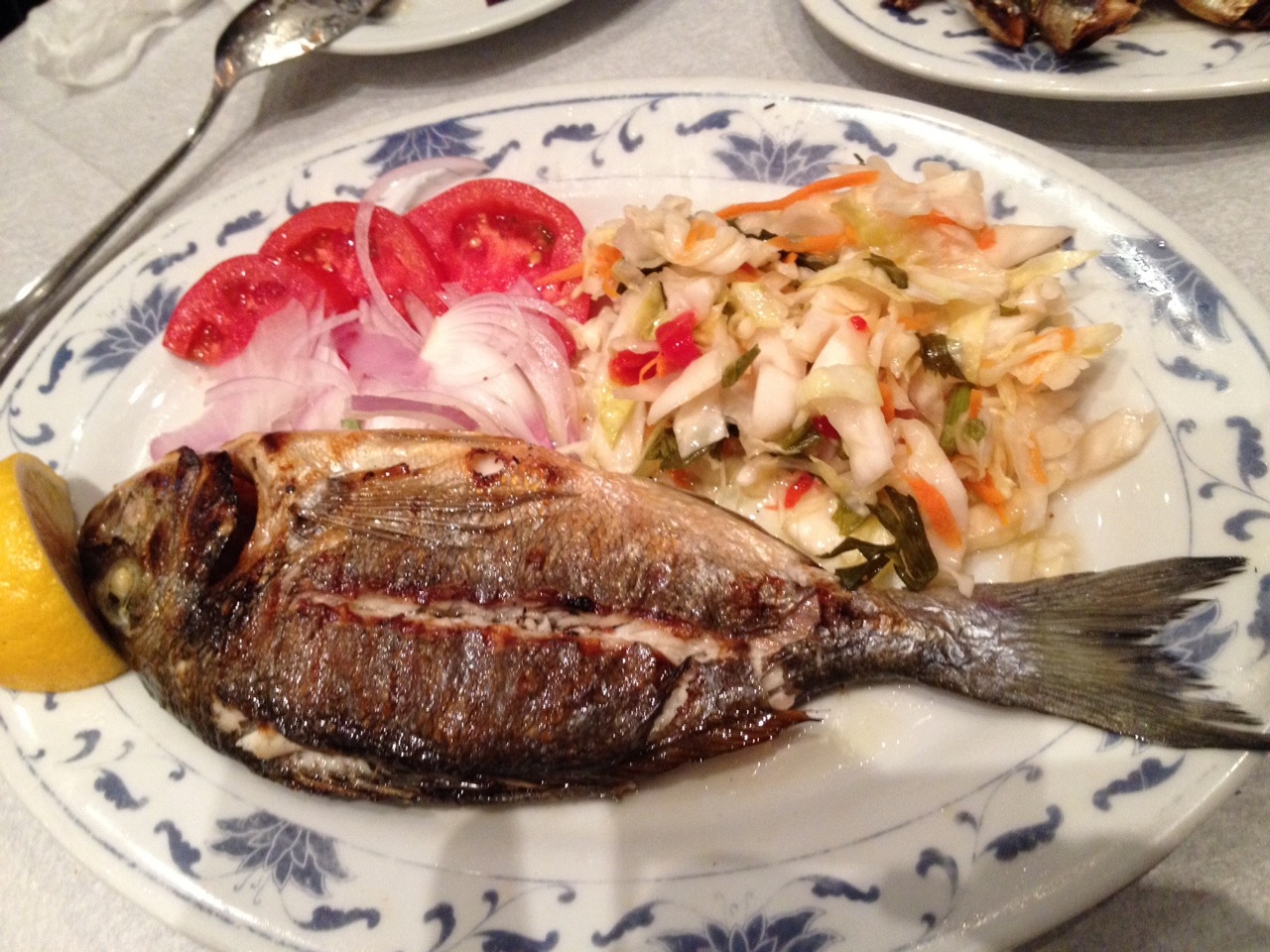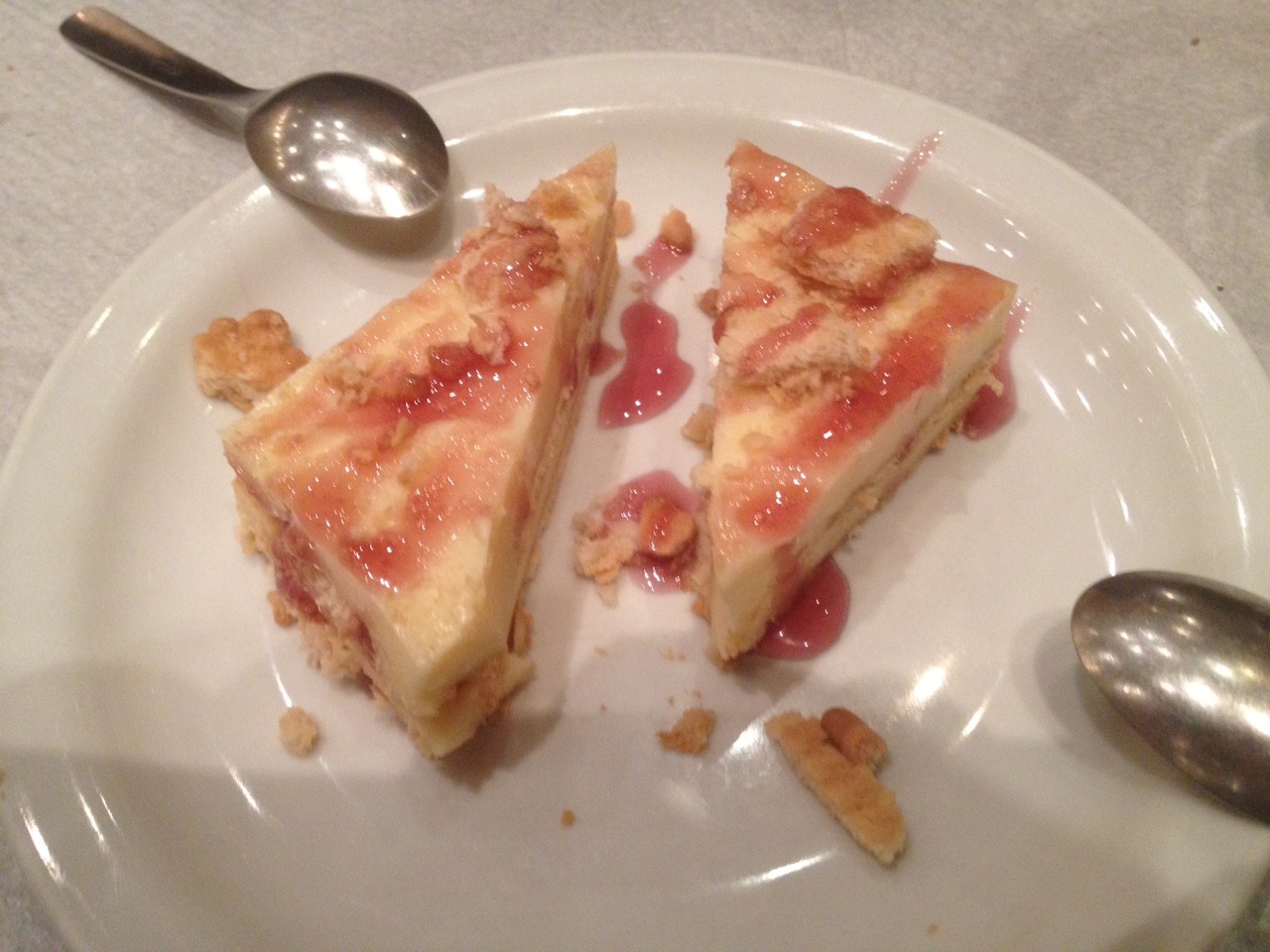 Taverna Kanados (Ταβερνα Ό Καναδος)
Taverna Kanados Facebook Page
Theodorou Poulidou 27, Kavala 65201
Open: 10:00 – 01:00
Reservations: +30 251 083 5172