From first sight, this smiling feline must be a relative of Cheshire Cat. But no, it comes from a different land. Monsieur Chat (aka M.Chat) hails from France and made first appearance in Orléans in 1997. For decade it's author remained anonymous, but, finally, in 2007 Thoma Vuille was caught red-handed while painting the cat and the mystery of the authorship was solved.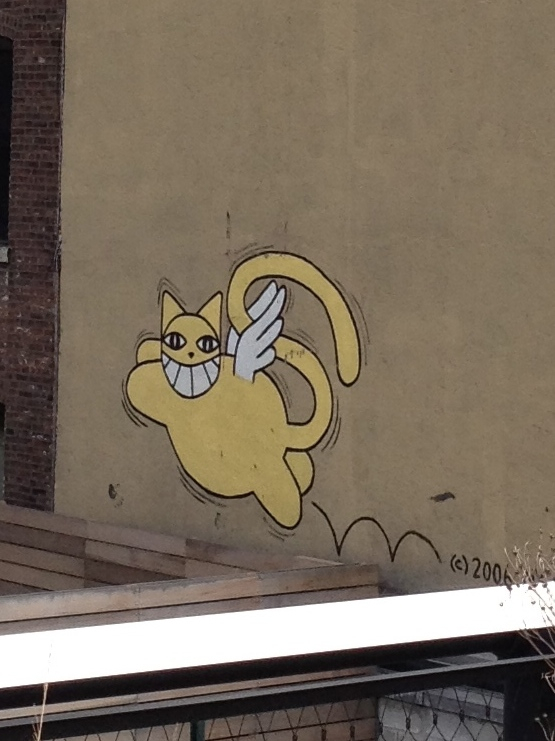 According to the artist, the cat represents happiness: always smiling, quite often with wings cheerfully brightening the gloom of city streets.
Monsieur Chat firmly gained prominent presence around the world. According to the 2010 interview with Mr. Vuille, at some point the cat appeared in 80 locations around Paris. There are 3 reported sightings in New York too. We found him purring and grinning on the wall next to High Line Park.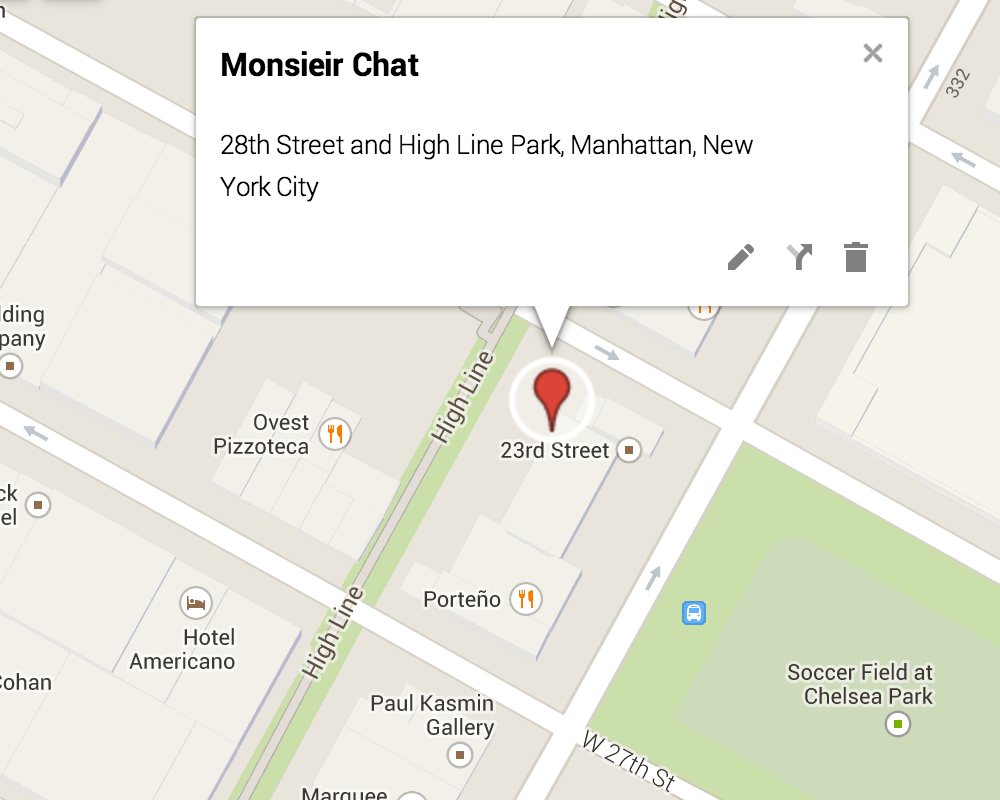 References: