Are you going to Amsterdam? You have to eat at Moeders.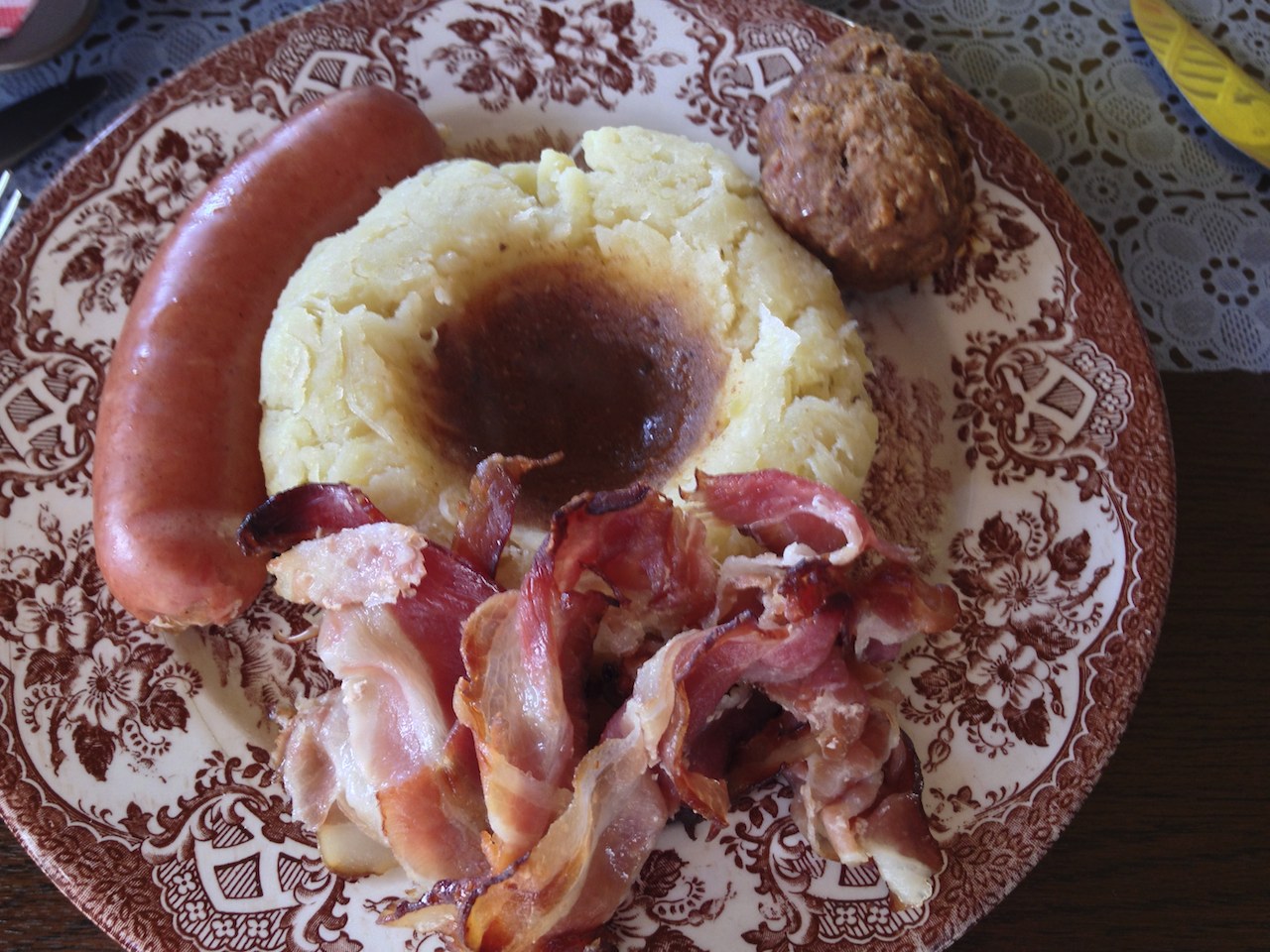 Nine out of ten chances that you would hear this advice while talking with someone who visited Amsterdam. Moeders appears on multiple lists of local top [put your number here] restaurants. It is mentioned in every travel guide and website and marked on every map. What the good can come out of such overexpose? It must be a tourist trap.
Wait, do not rush to cross it out from your things-to-do-in-Amsterdam list.
Frankly, I was not keen on visiting them at all. One day, wondering around the city, we found ourselves looking through the window at overstaffed dining room filled with families clearly enjoying their time together and eagerly devouring food from mismatched plates. The walls were covered with myriad of pictures. Accidentally, we ended up in front of Moeders. Intriguingly, the restaurant's patrons did not look like tourists, which raised our curiosity to the point of going inside.
Although Mueders opened in 1990, it gives the impression of much older place mostly due to its location and the building that houses it. Frankly, I thought that it must be 100+ years old. As iamsterdam.com put it, Moeders (Mothers) is packed with kitsch in the best possible way. True, it is filled with memorabilia of yesteryears where the most notable one is huge and ever-growing collection of mothers' photographs.
Mismatched plates, glasses and cutlery fit right into the informal interior of this restaurant. As the legend says, the owner asked all the guests to bring a plate, a glass or a piece of cutlery to the opening party. Evidently, they are still in use nowadays.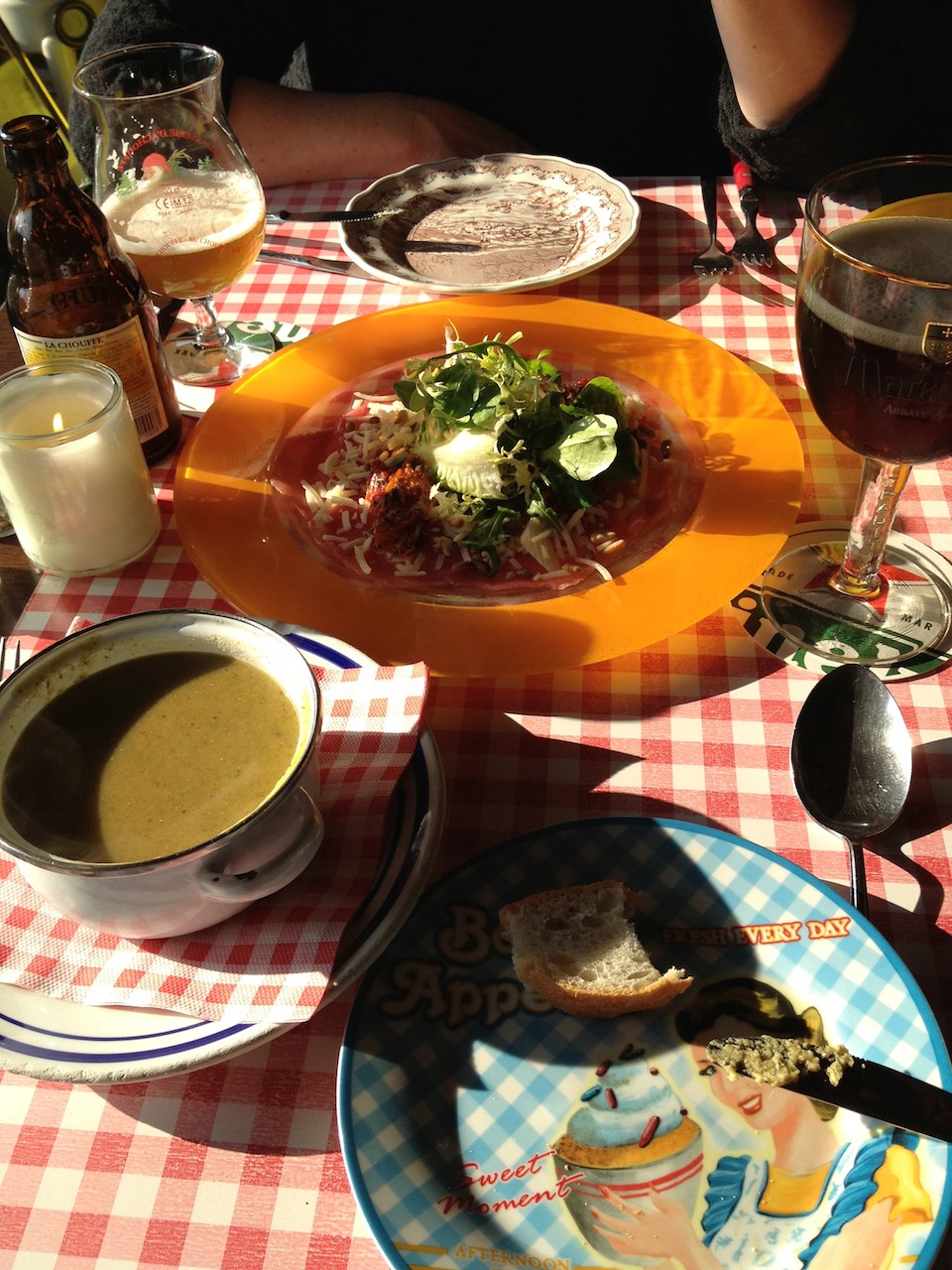 The food perfectly matches the atmosphere. This is not highbrow type of cuisine. To the contrary, it is home-cooking style that you expect to find visiting your grandmother somewhere in a small town. Of course, the Dutch grandmother since Moeders specializes almost exclusively in traditional Dutch cooking.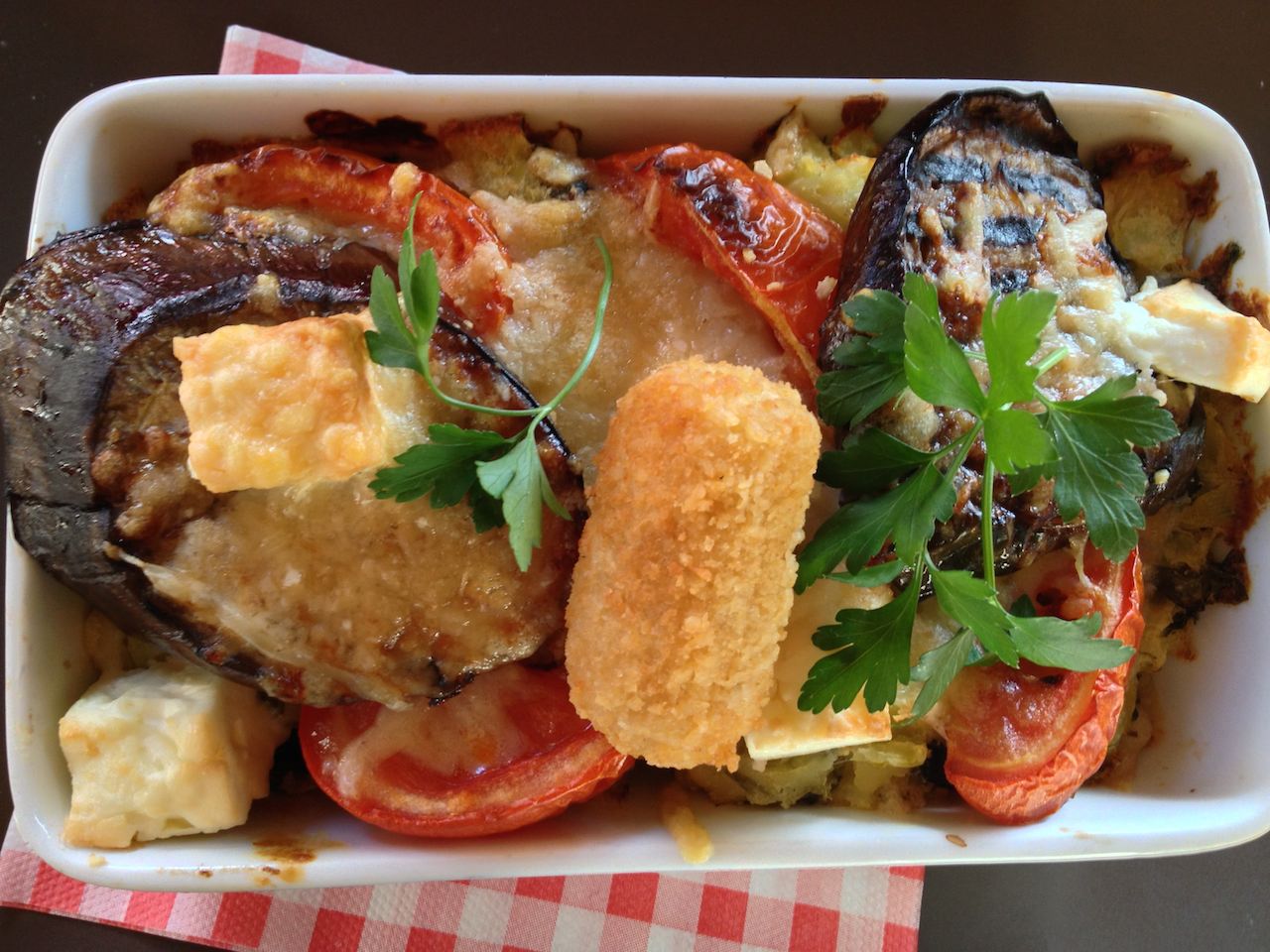 On early Saturday afternoon, the restaurant was almost full, but there was a tiny table for two available in the corner.
Cheerful waitress brought the menu. Hmm, should we order boerenboterhammen(farmers bread) or eitje in het groen(small egg in the meadow)? Who could resist Moeders koffie (Moeders "secret recipe" Coffee)? Of course, hotchpotch since I was curious to try it for a long time.
We spent closer to two hours trying to finish everything we ordered. We liked everything we tried. The food was hearty and tasty, and there was too much of it. In hindsight, one plate of food was definitely enough for two persons.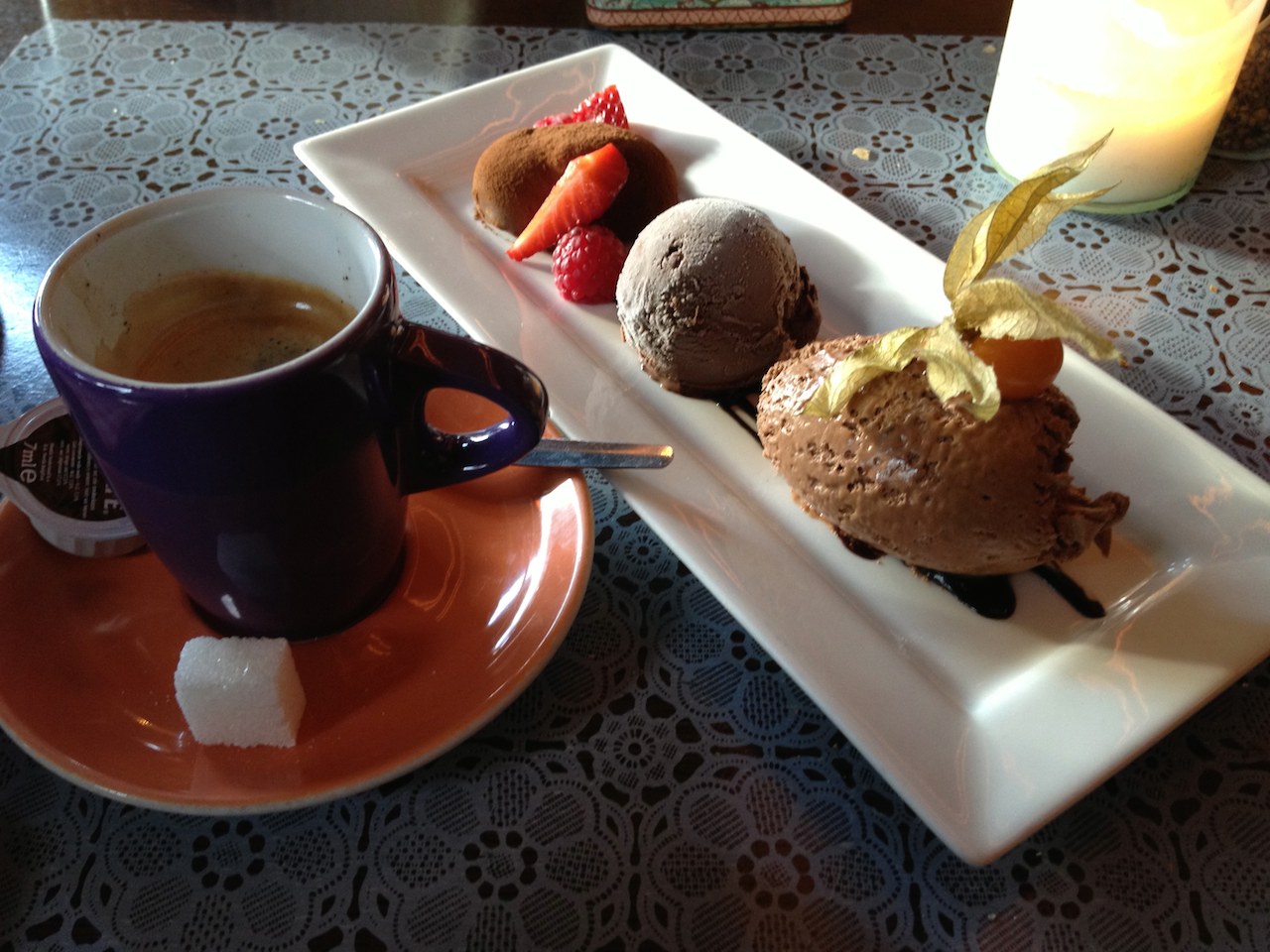 In a nutshell:
beware of huge portions
on the weekend and/or during a summer it's better to make a reservation
feel free to bring a photograph of your mother to add to their gallery
come early. The kitchen is open till 22:30 and the restaurant – till 24:00, but we were turned down @ about 22:15
go there, you won't regret it!