Sometimes impatience pays off.
Our first morning in Medellin started with not-so-unexpected question: where to eat? After a long flight from Chicago, midnight arrival and going to sleep on an empty stomach, anything eatable or edible for that matter would fit the bill.
Our thoughtful host left a list of nearby cafes and restaurants, so we just randomly picked one that, according to description, served authentic Colombian food. After a quick adventure with an ATM, where we learned that not every machine would accept an "unsophisticated" no-chip debit card favored by US banks, we had the means to legally acquire a meal. Armed with Google maps, we went on a hunt. As a side note, Google maps do work in Medellin; they just do not match addresses with locations well.
With an endless stream of all kinds of eateries lining up the street, it is easy to get lost. Patience and growling stomach are not compatible. Abandoning our original plan, we stopped at the first place where tables were occupied by locals (Las Costillas de Pedro Express in Poblado).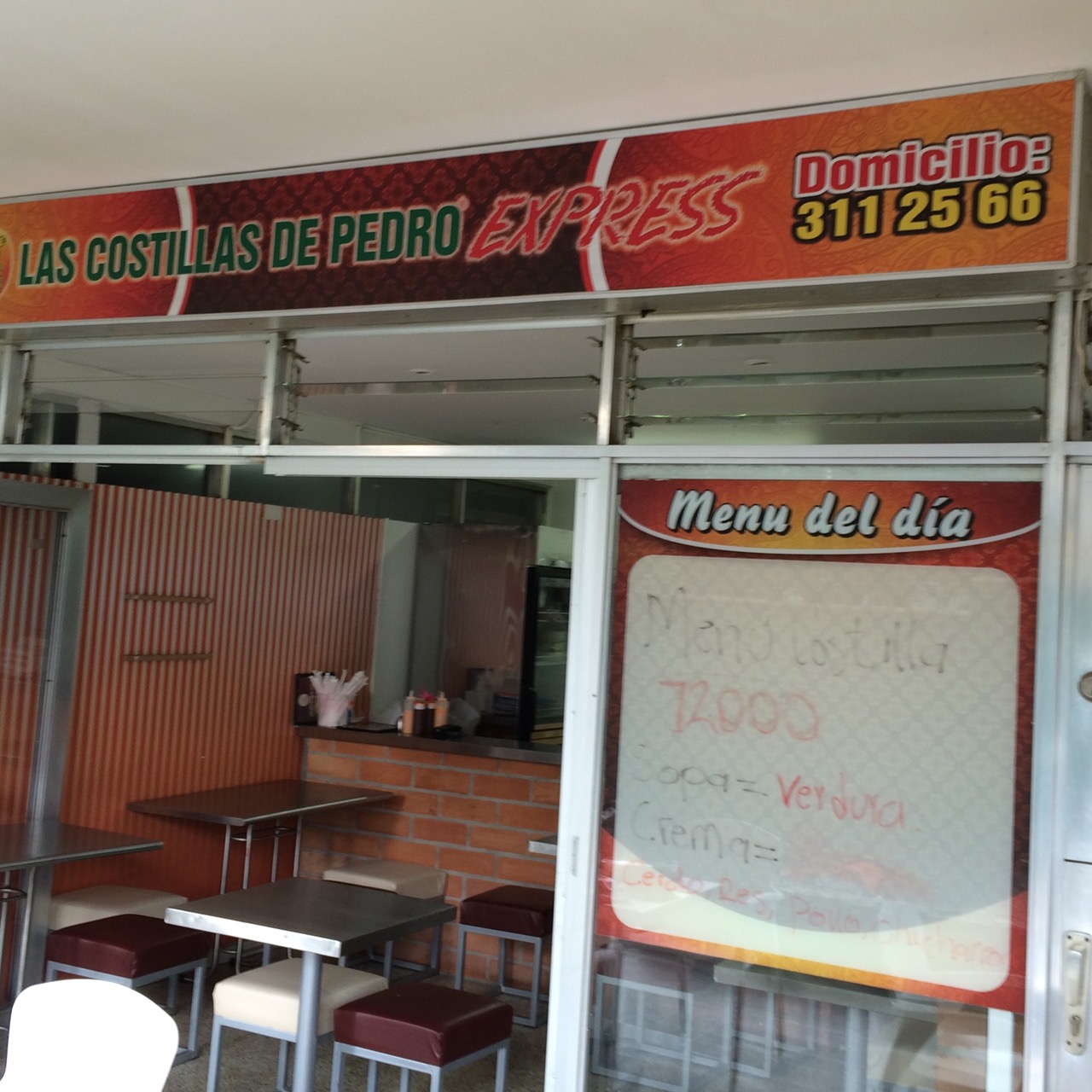 A nice smiling lady came out and started talking in rapid Spanish. A smile back and ¿Cómo está? resulted in us sitting at the table drinking tasty lemonade. After a failed attempt of meaningful conversation, the lady disappeared, and couple minutes later brought an English-speaking gentleman with her. He authoritatively recommended their special weekend offer: soup and ribs. Dying from hunger, we would agree to anything that could be put into the stomach. The gentleman, who, judging by his demeanor, could be the owner of the place, left to cook ribs just a few feet away filling the air with the tantalizing smell of barbecue.
The soup had arrived. It had the unmistakable taste of home-cooked meal bringing memories of my grandmother's cooking. Frankly, just one bowl of this soup would be enough for a decent size lunch.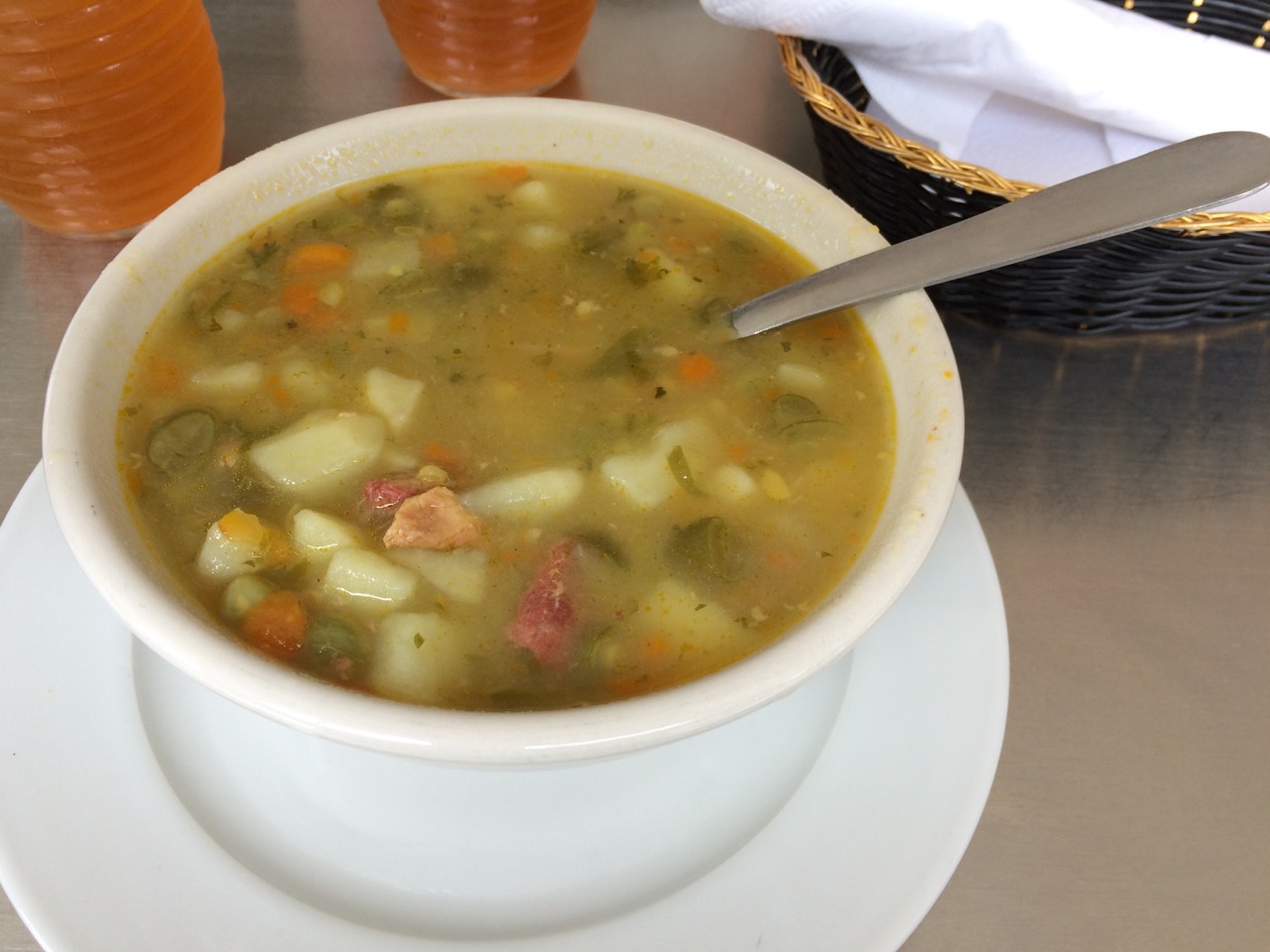 Finally, the ribs. They came with rice, salad, corn pancake(arepa) and fried plantains (patacones). The ribs were truly delicious.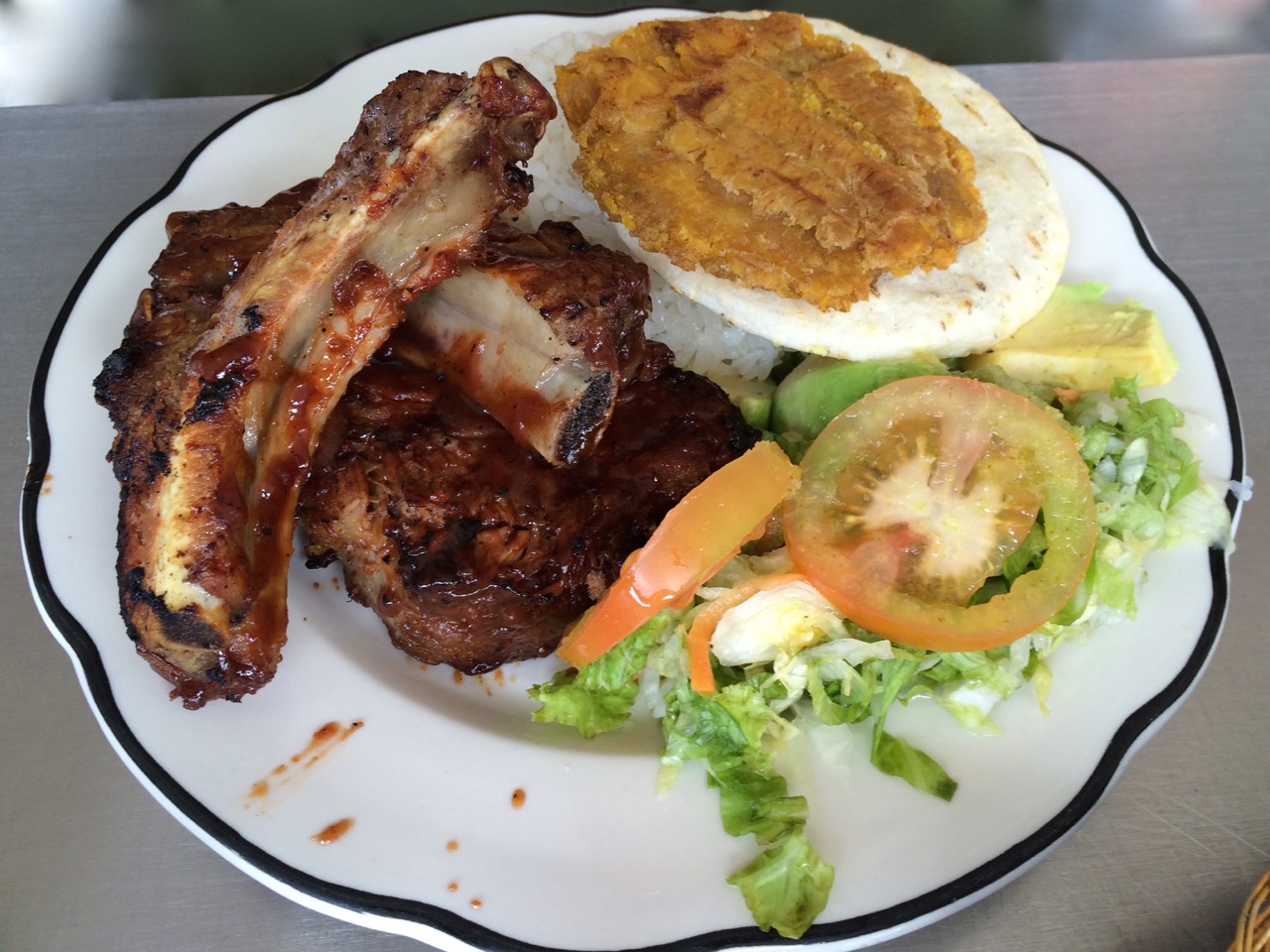 After the soup, I was already pleasantly full, and, truthfully, should not be eating anything else for a while. But who could resist those succulent pieces of pork literally falling off the bones? To be fair, the rest of the food was fairly generic – good solid fair that would fill you up during a weekday lunch.
The owner was seemingly impressed with just bare bones left on our plates. Belatedly, he brought a menu, but the sheer thought of anything eatable at that point was out of questions.
It was an encouraging first foray into Colombian foodie scene.
There are a number of Las Costillas de Pedro restaurants in Medellin. This particular one,Las Costillas de Pedro Express, is located behind Juan Valdez Cafe on the left side of the building.