On cue from our Colombian friend, we set off to explore Santa Marta. The great Gabriel García Márquez once said "The city of Santa Marta is perhaps the most domestic in the country. A city where everybody knows each other."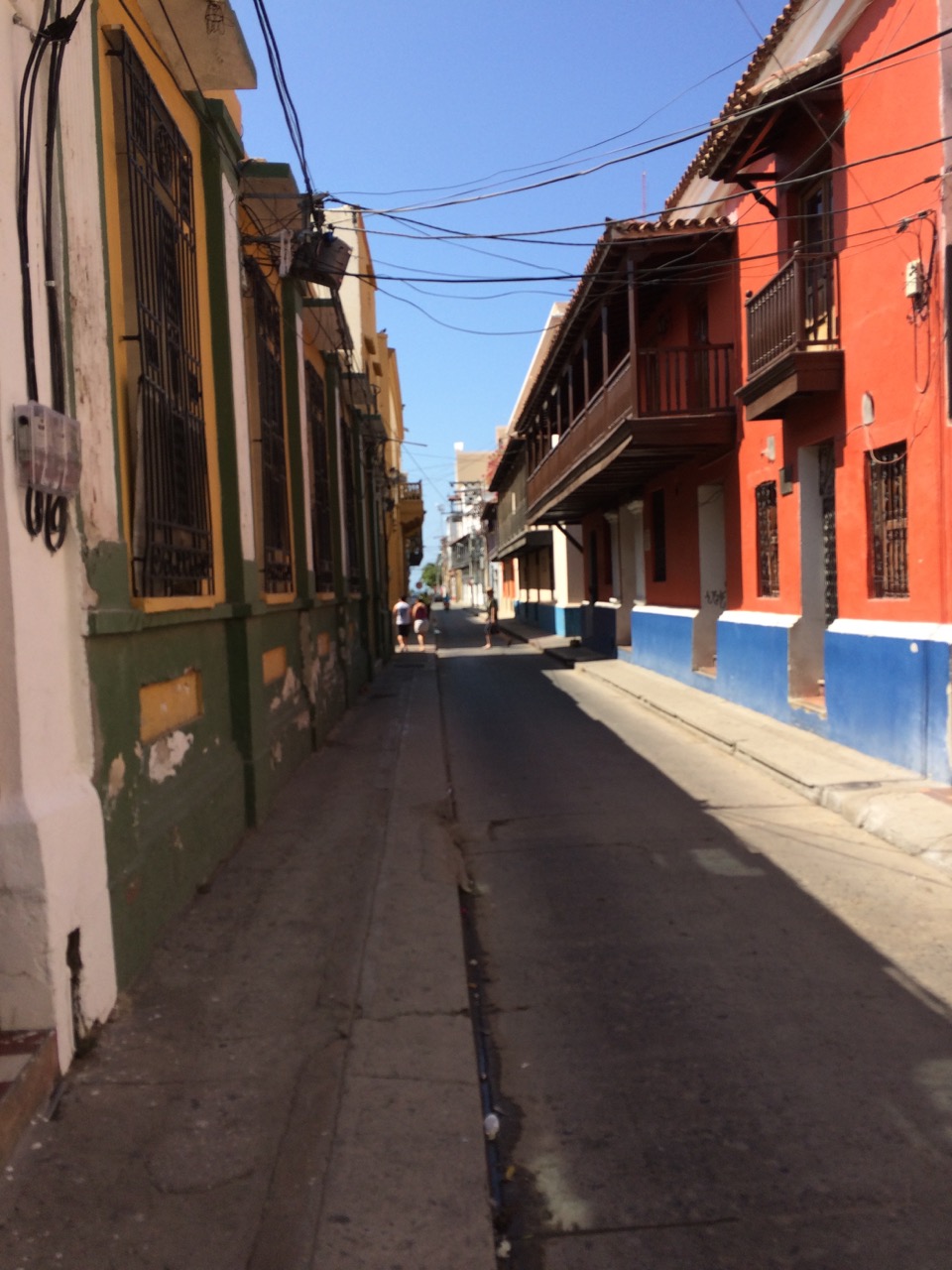 Santa Marta ahead
For a casual traveler heading up along the coast, there are two Santa Martas. One is a typical resort town dotted with modern high-rises where Colombians from Medellin or Bogota are coming for a vacation.
A day on a beach under a colorful umbrella followed by a sumptuous dinner pretty much sum up the atmosphere. By night though, the Rodadero beach comes to life with music and locals enjoy walking along the water. It is a very Colombian experience and might worth staying overnight in nearby hotel.
Cerro Ziruma
Not to be distracted by this sun-drenched getaway, the road happily runs away to meet the Cerro Ziruma. This tree-covered mountain is worth a stop by itself. With hilltop vistas of Santa Marta Bay and Rodadero Beach, it's a lovely break from a monotonous journey and a perfect opportunity to snap some great pictures.
Welcome to Santa Marta
Back on the road, after a few turns and twists, the final destination reveals itself. This is the heart of Santa Marta. Indeed, it certainly has seen better times. It uncannily reminds of an aging diva which you still admire and willing to excuse her extravagance.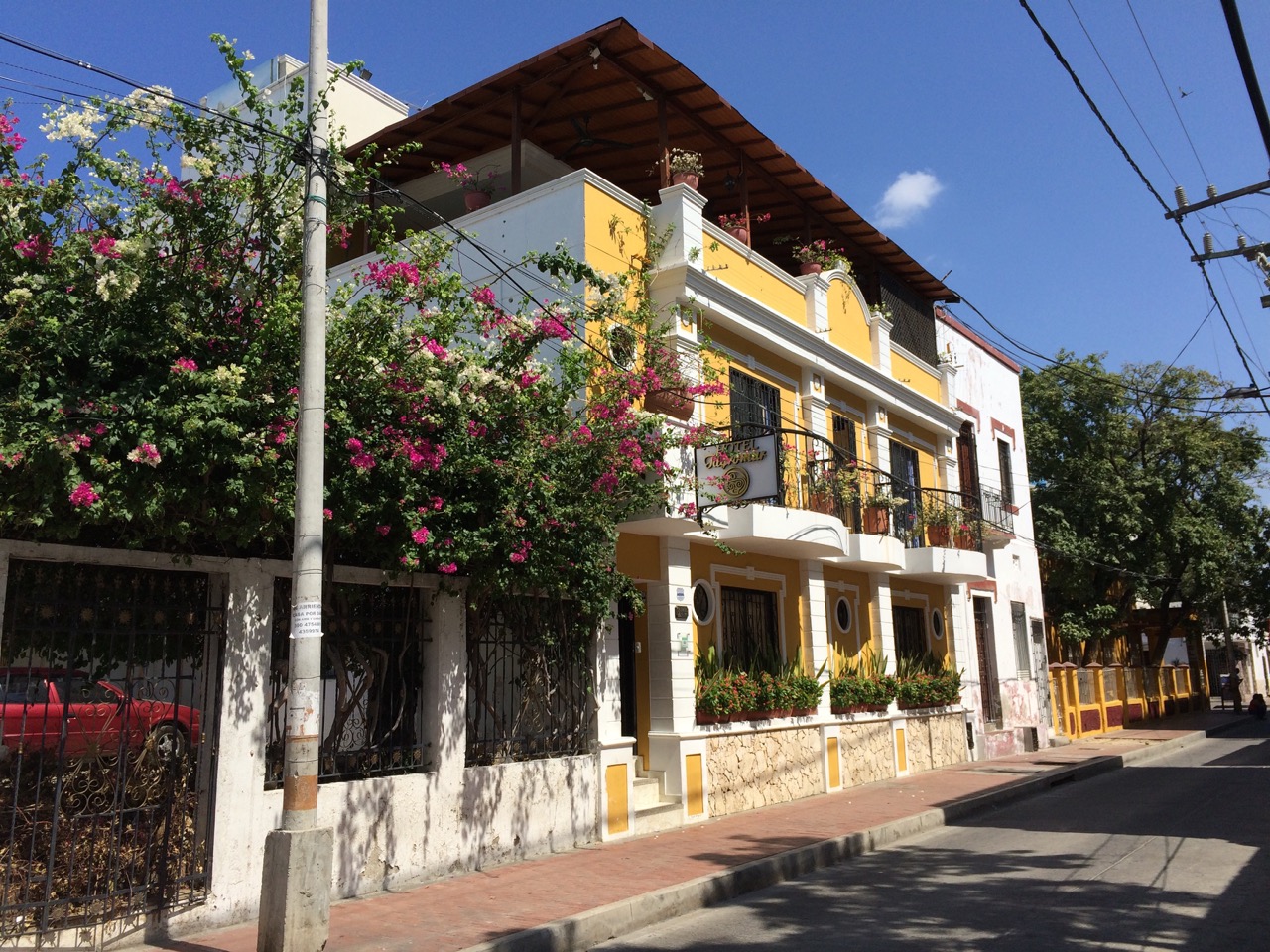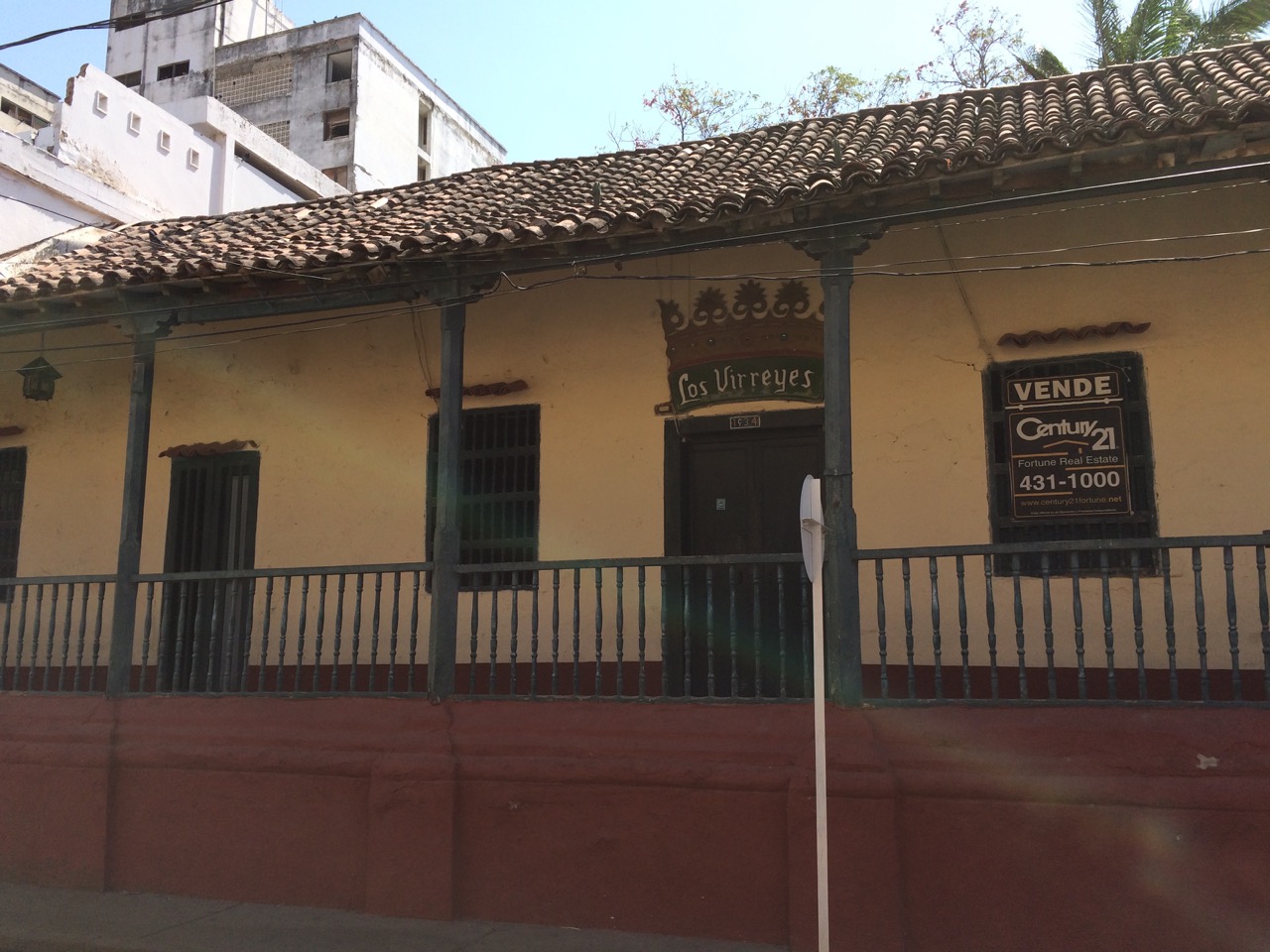 Exploring Santa Marta on a full stomach
The best thing about Santa Marta was lunch. The scrumptious rich in flavor creamy cazuela de mariscos was an undeniable highlight of our visit to the South American oldest surviving city.
Exploring Santa Marta under the blazing afternoon sun was not fun. So, on a whim, we dived into some random eatery just because the owner waived and smiled.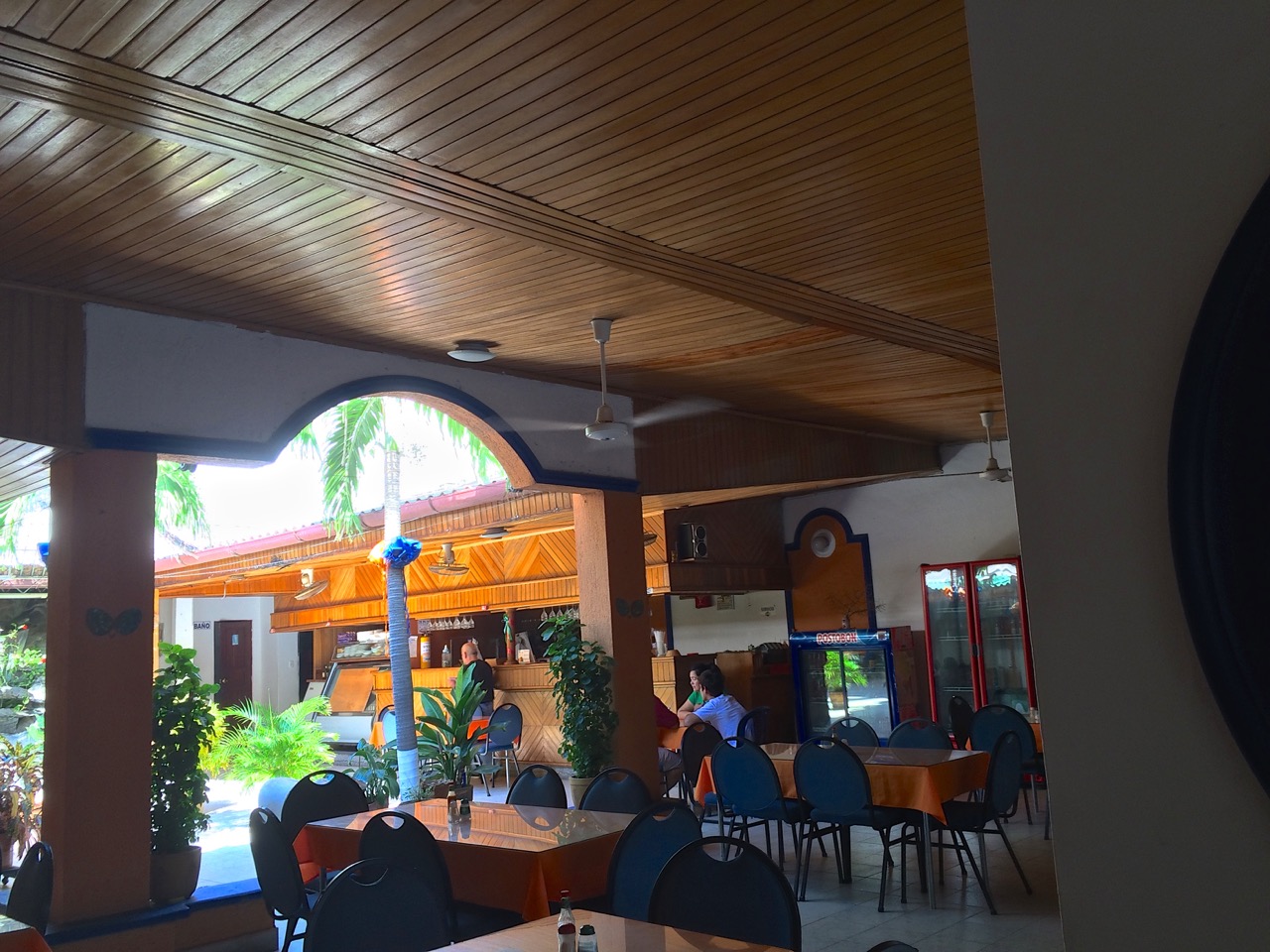 The place was almost empty, and we haven't got a clue what to expect. The owner brought a menu, and we were treated with a long animated monolog about menu choices.
At least, we thought that it was about food because his costeño accent on top of our less-than-perfect knowledge of Spanish turned his speech into a puzzle. As a side note, people from the coast (costeños) have a very distinct pronunciation and some unique expressions that set them apart from the rest of Colombians.
The famous cazuela de mariscos
Been on a water called for ordering something from the water. The cazuela de mariscos description mentioned 3 different kinds of fish, 4 different types of shellfish, plus shrimp. Yes, that was exactly what we wanted.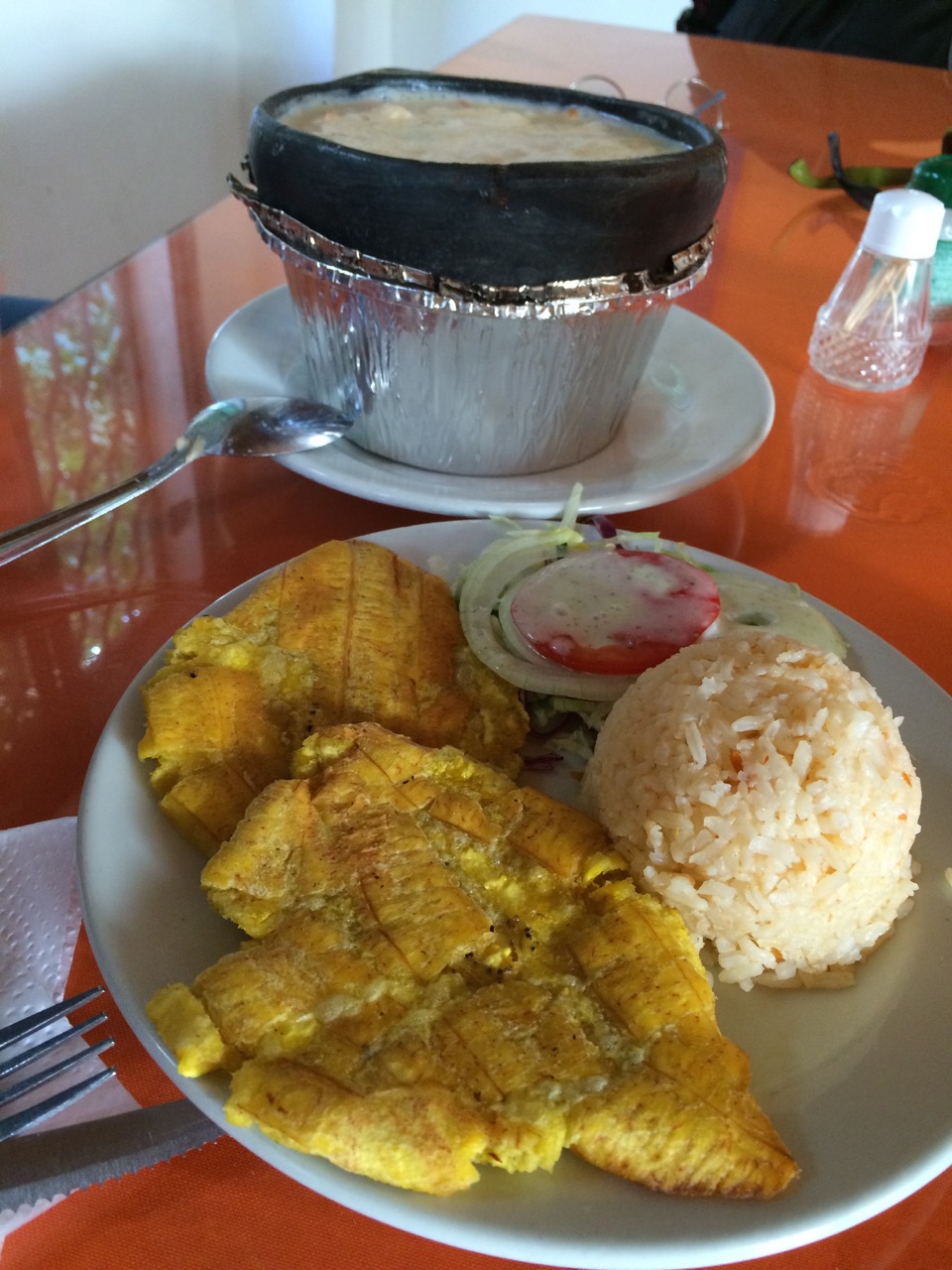 Even by notoriously slow Caribbean standards, it took a while for the cazuela to arrive. It almost looked like they needed to catch some ingredients first. Finally, it was in front of us: the tantalizingly deliciously smelling bubbling masterpiece of the local kitchen. It was the best seafood stew I've ever eaten.
Were we too hungry to judge impartially? Was it just a one-time deal? Most likely, we would never visit Santa Marta again to give the cazuela a second try. Nevertheless, the restaurant name is cariBBean (here it is on Google Maps) if someone wants to check it out.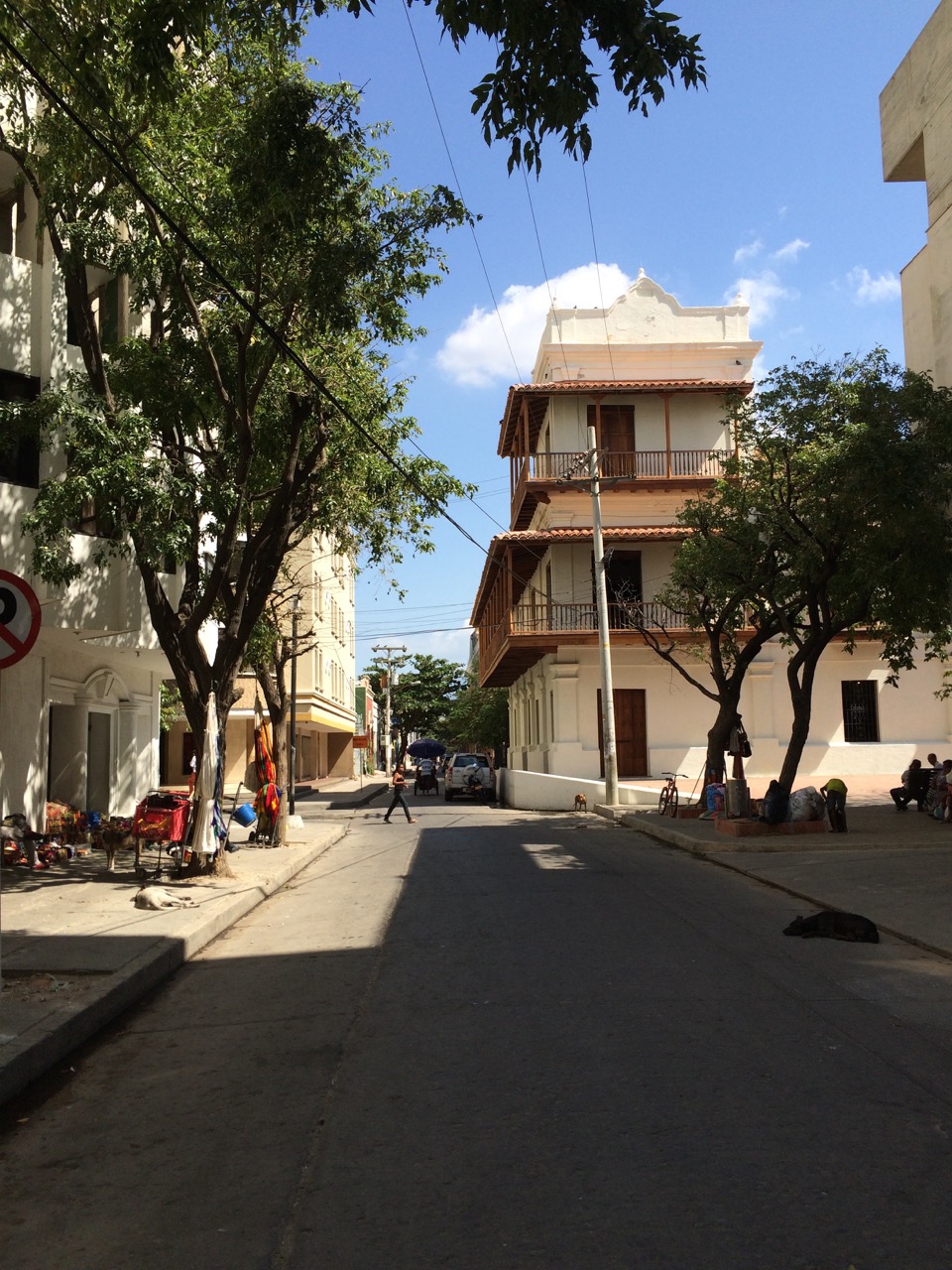 What to do in Santa Marta
Museo del Oro
Museo del Oro is located literally 2 minutes away from our lunch place. Casa de la Aduana (Customs House) building had been thoroughly restored and transformed into a museum.
Personally, I enjoyed wandering around the building the most exploring the typical colonial architecture, inner court with a huge tree, shaded balconies overlooking the streets.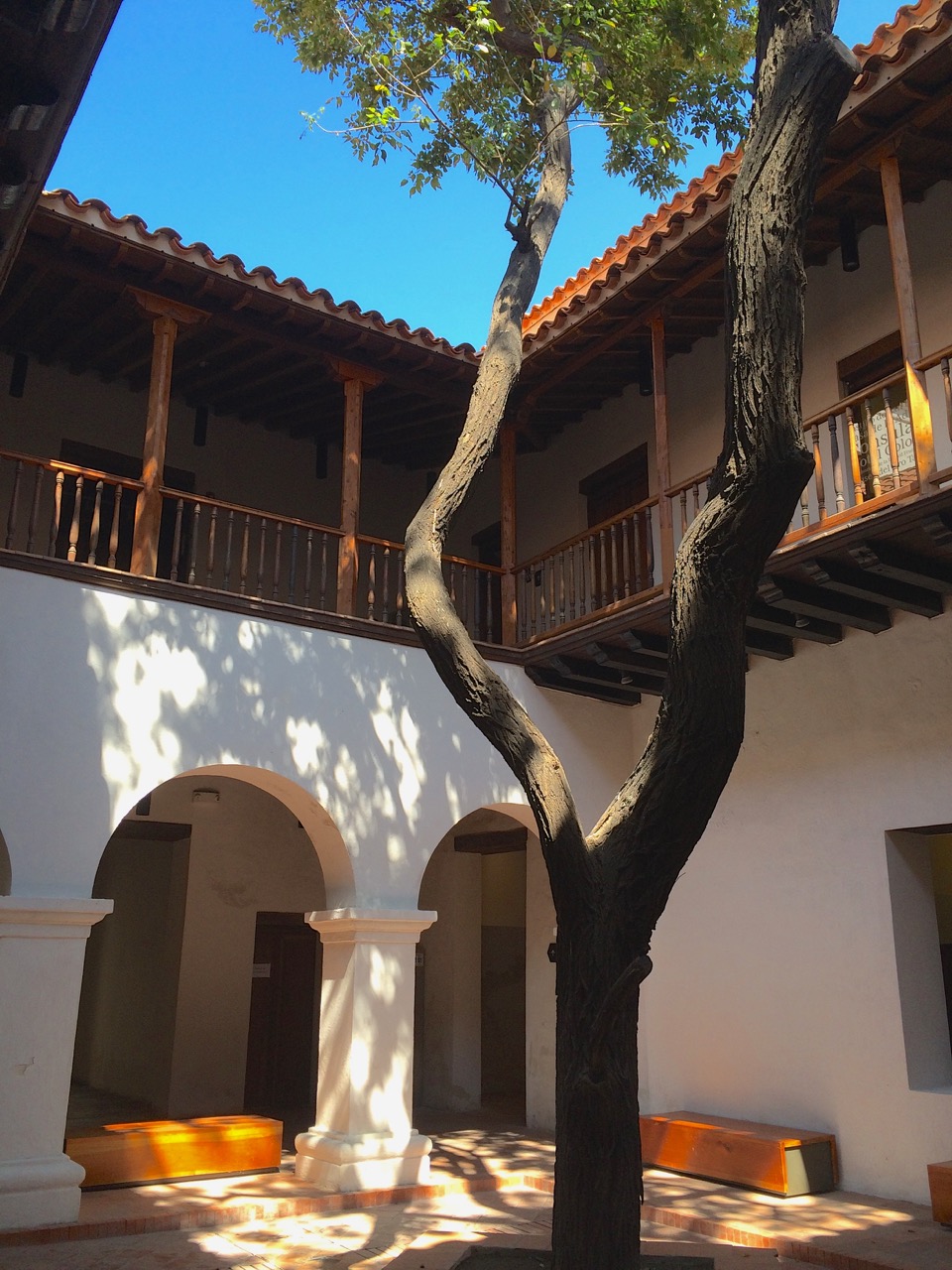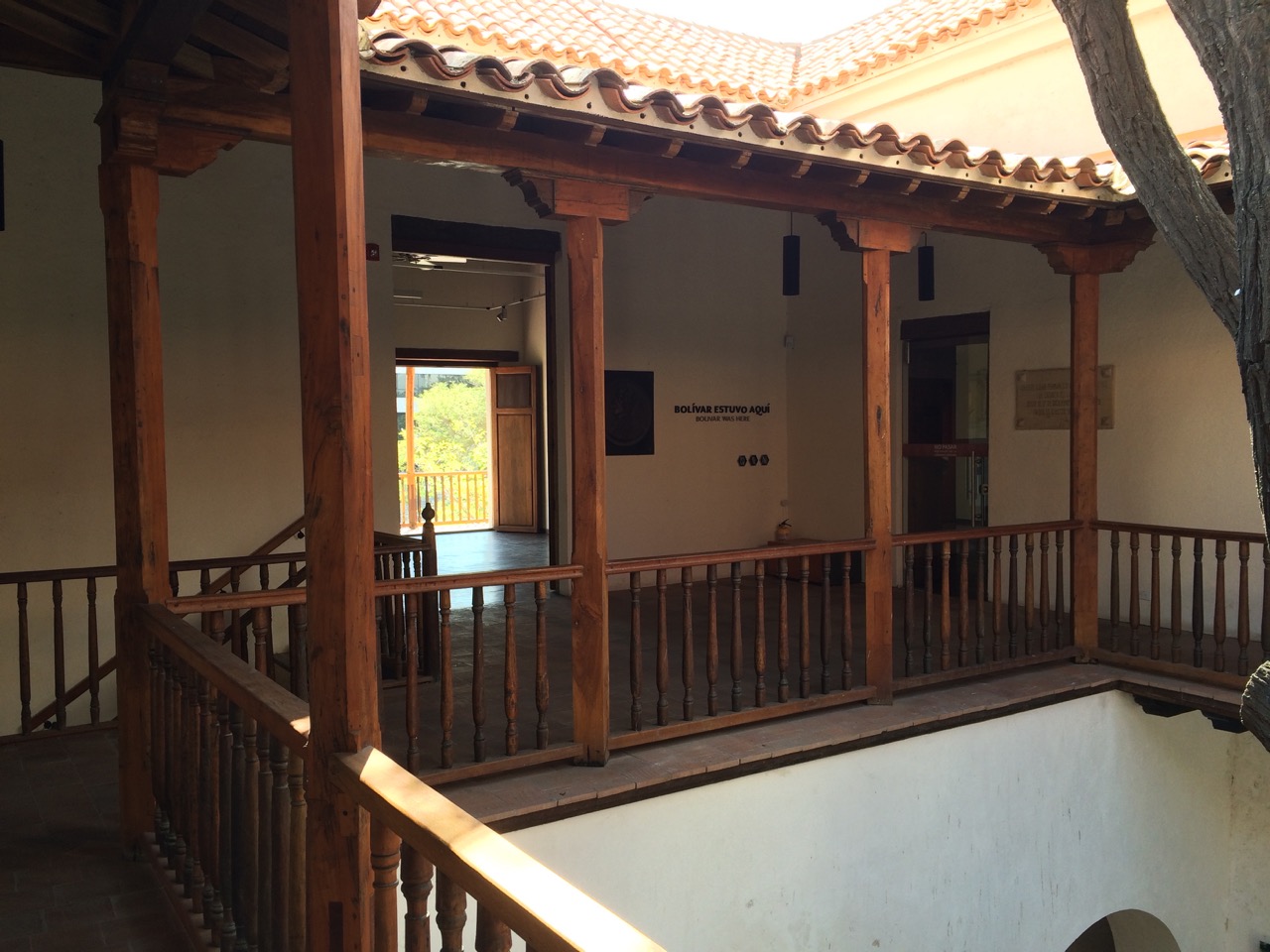 The exhibitions are educational, but not overly entertaining.
It was interesting to learn more about Simón Bolívar. Moreover, the house, where the Museo del Oro is currently located, was the place where his body was brought to before the funeral in the Santa Marta Cathedral in 1830.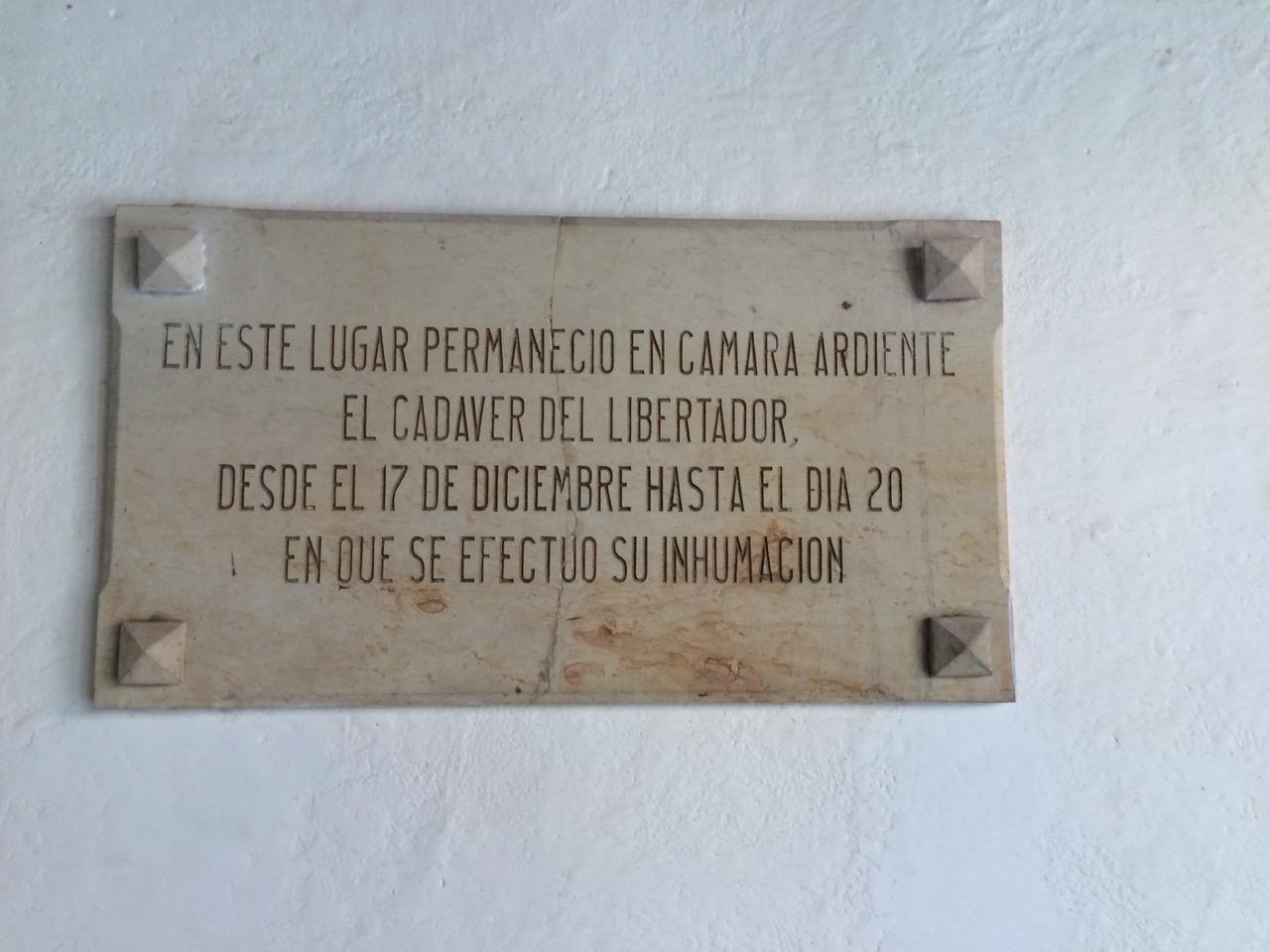 Another exhibition tells the remarkably bloody and violent history of Santa Marta and surrounding region.
A brief history of Santa Marta
Santa Marta was one of the first Spanish cities founded in South America in 1525 by the Spaniard Rodrigo de Bastidas. He accompanied Columbus on his second voyage but decided to branch out on his own.
Apparently, he named the city after the Catholic day for Santa Marta because the city was founded on her day. This marked the beginning of Spanish colonization of the region.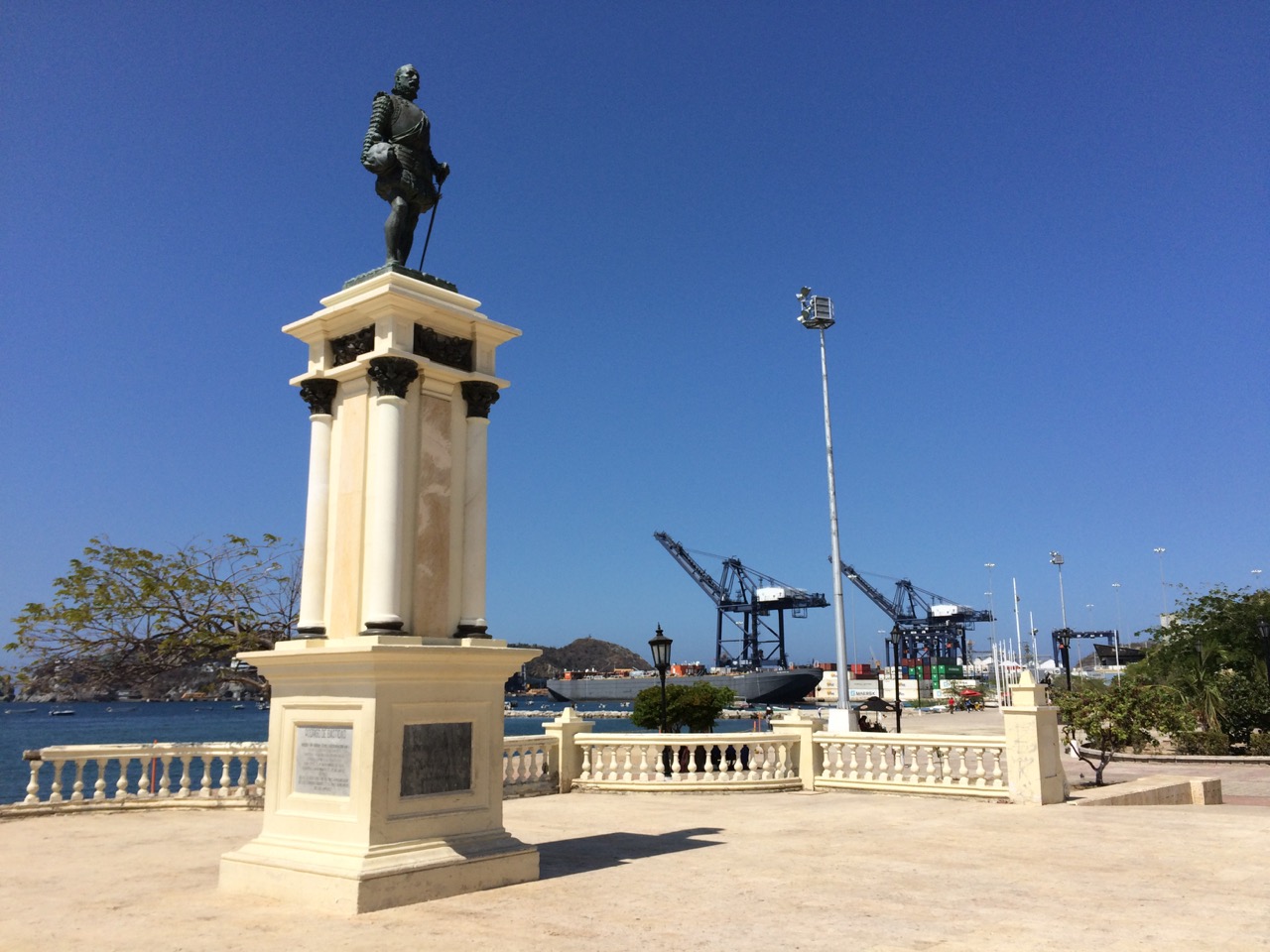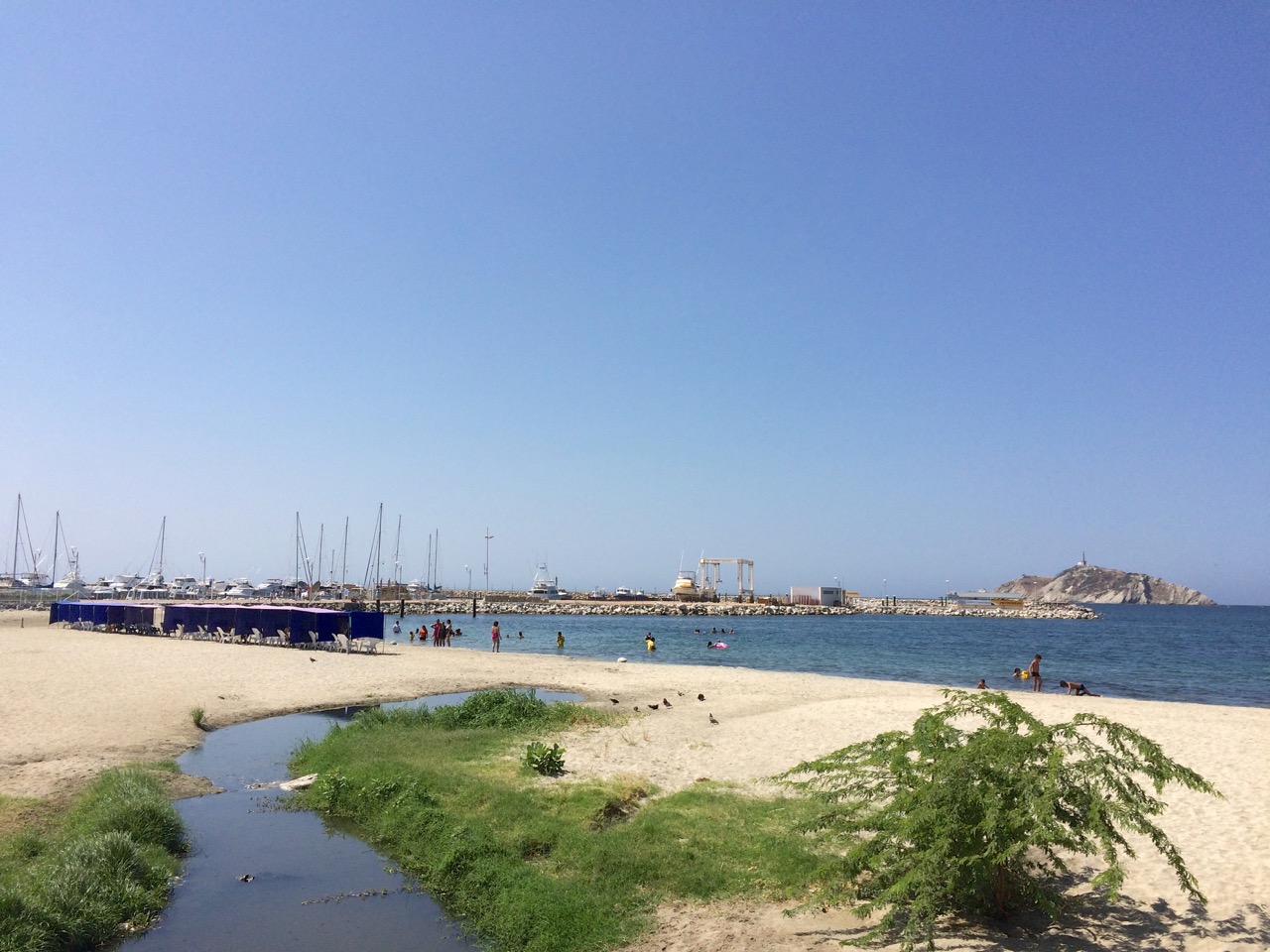 The city became the administrative center of the colony, the maritime port with the two fortresses to protect from pirate raids. However, it did not help, and Santa Marta became a magnet for their attention. There were 26 known pirate attacks between 1543 and 1702.
For many decades, attack —> burn —> rebuild was a routine sequence of events. Both sides (pirates and locals) behaved with stubborn tenacity. Unfortunately for the city, it meant that Santa Marta simply did not have a chance to grow. Hence, the colonial part of the city is curiously small considering how old the city is.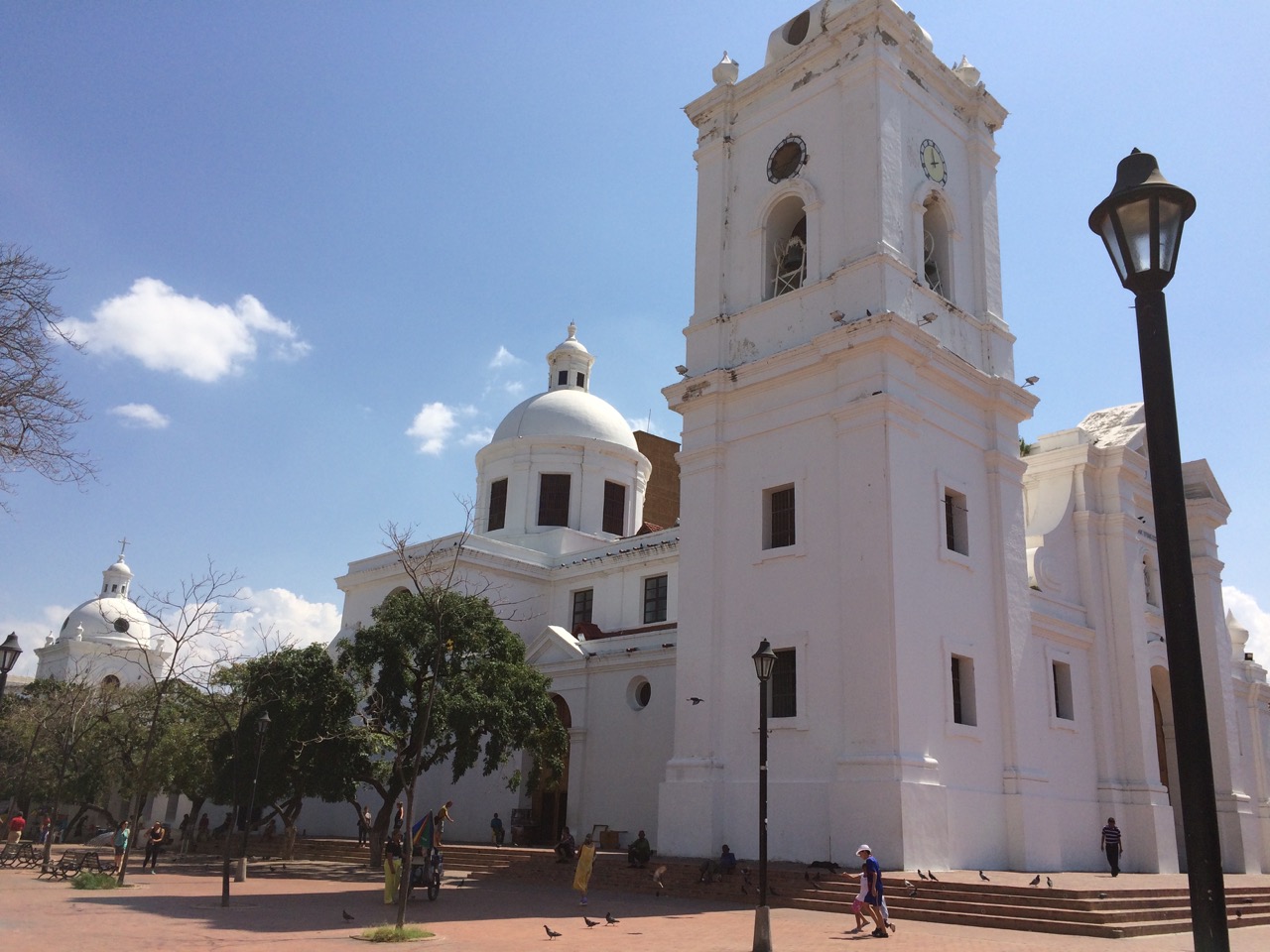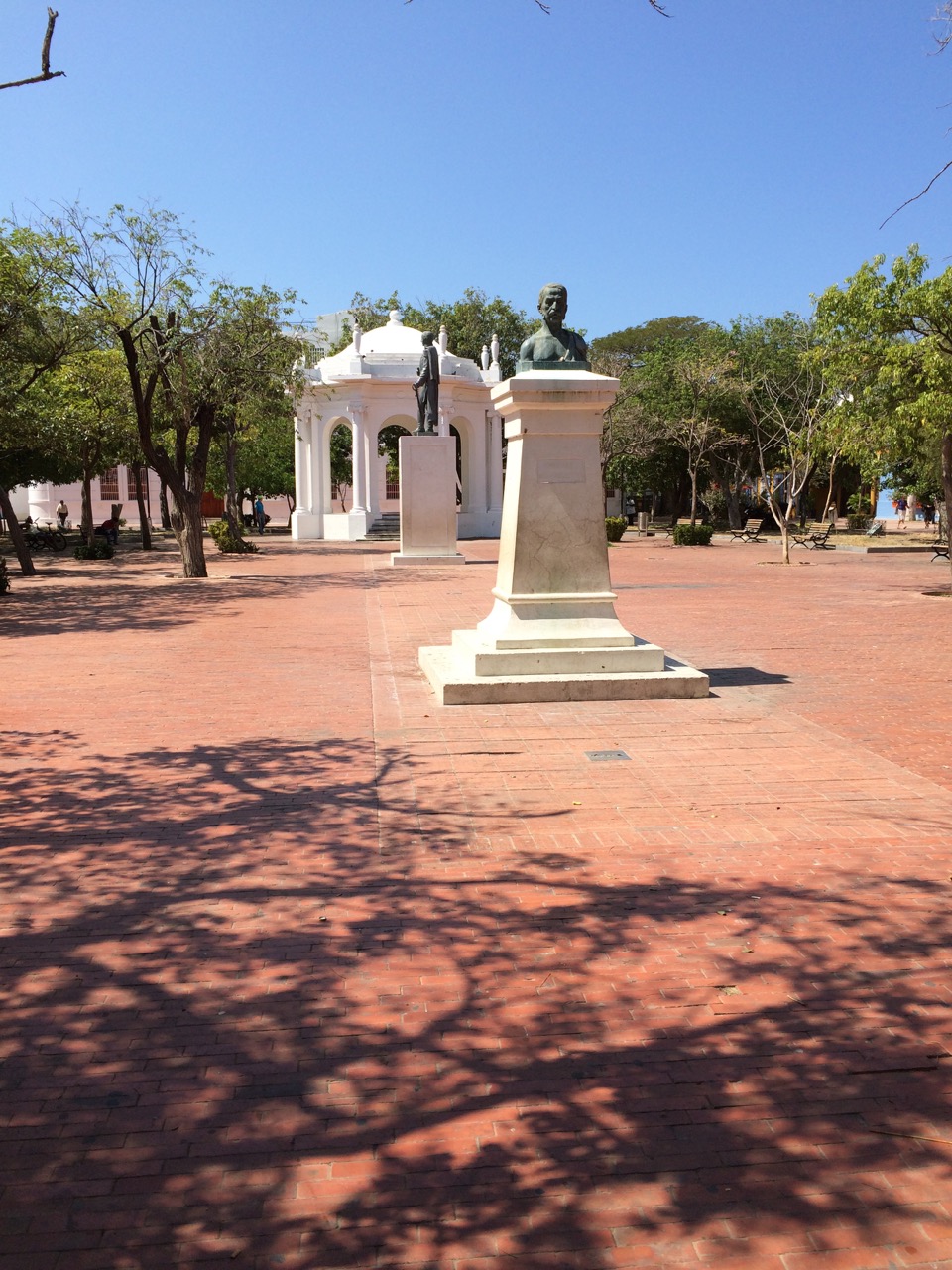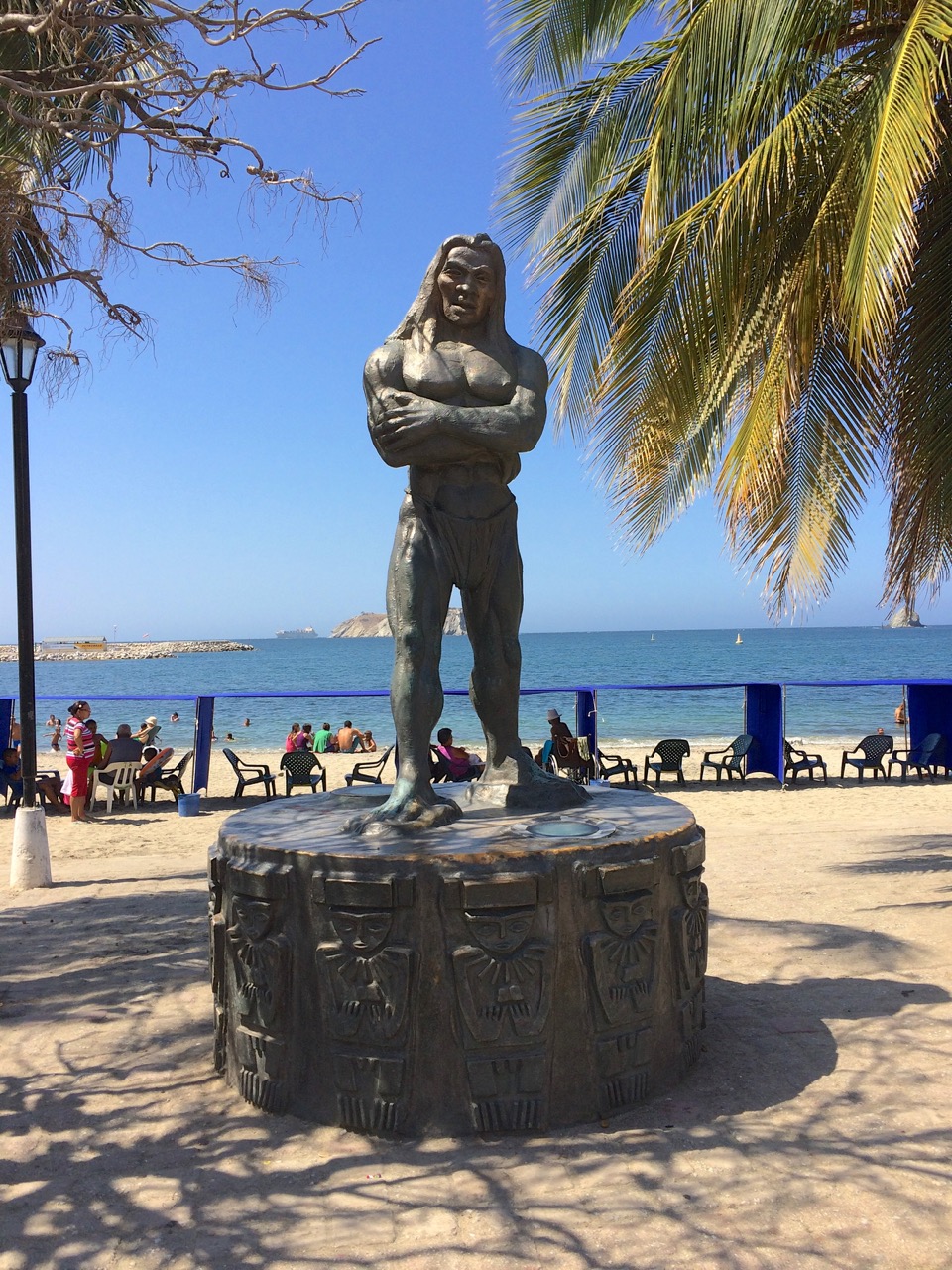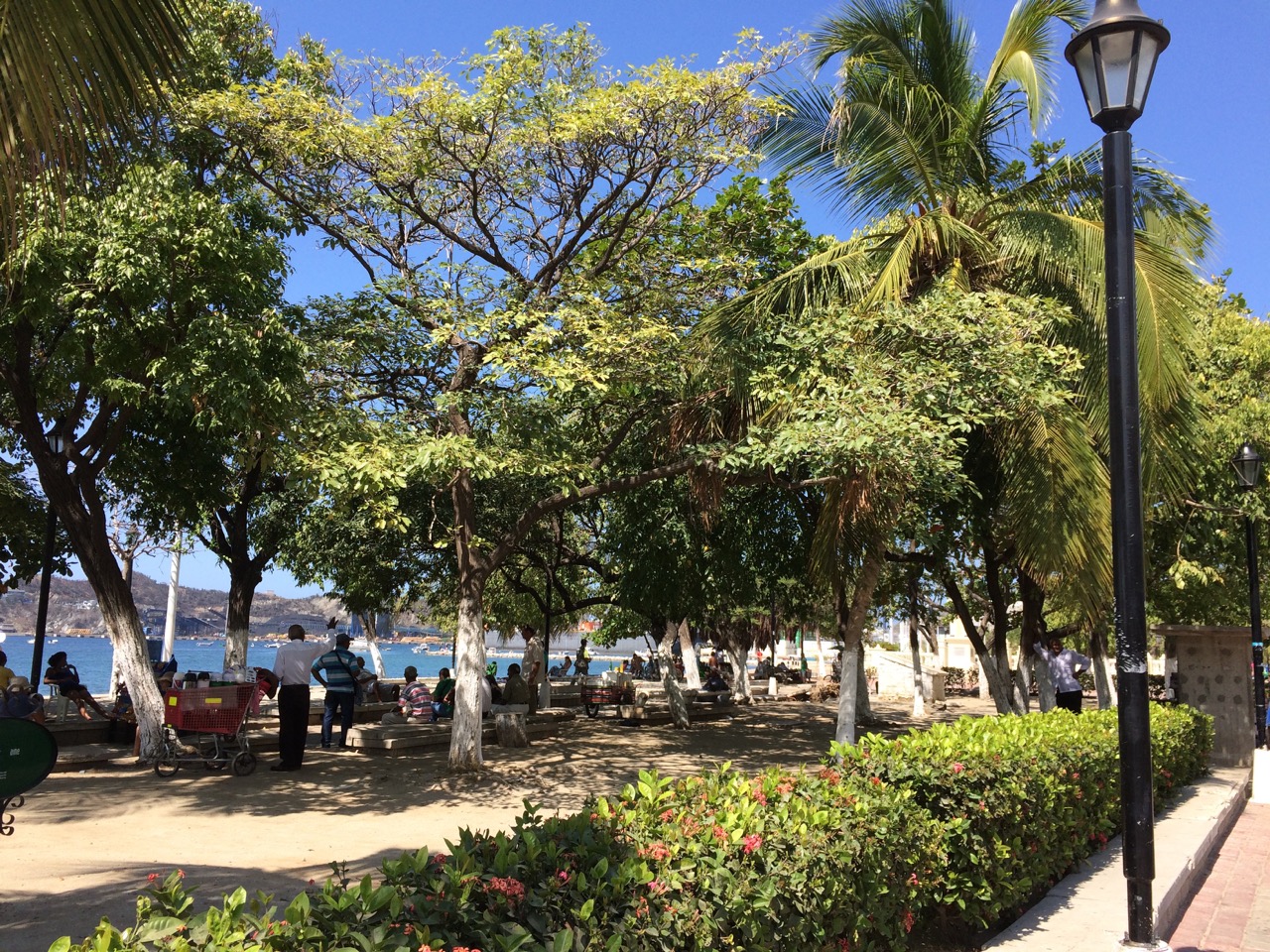 The Quinta de San Pedro Alejandrino
At this point, we ran out of time and had to go back. Despite our best efforts, we couldn't visit the Quinta de San Pedro Alejandrino. Built in the early 17th century, this sprawling estate was the place where the revolutionary leader spent his last days before dying from either tuberculosis or arsenic poisoning. The Quinta is al about Bolivar. On the grounds, there is a museum and a few monuments. A stroll in the Jardín Botánico after consuming so much information is a welcoming change of pace.
Santa Marta is a work in progress
In recent years Santa Marta has been busy reviving its historic center. Some parts of the old town look nicer than others. However, it's still a work in progress.
The great location on a scenic bay had caused so many troubles in the past. Ultimately, it heavily contributed to the city's demise. Outside of the old colonial center, it resembles other countless faceless coastal cities: shops, banks, cars, not-so-new-looking houses.
Sadly, the colonial part fails to fully impress either. Instead of been dignifiedly old, it looks simply rundown. Some buildings are abandoned or in need of repair. Pavements are tricky to navigate without been trapped in cracks and potholes.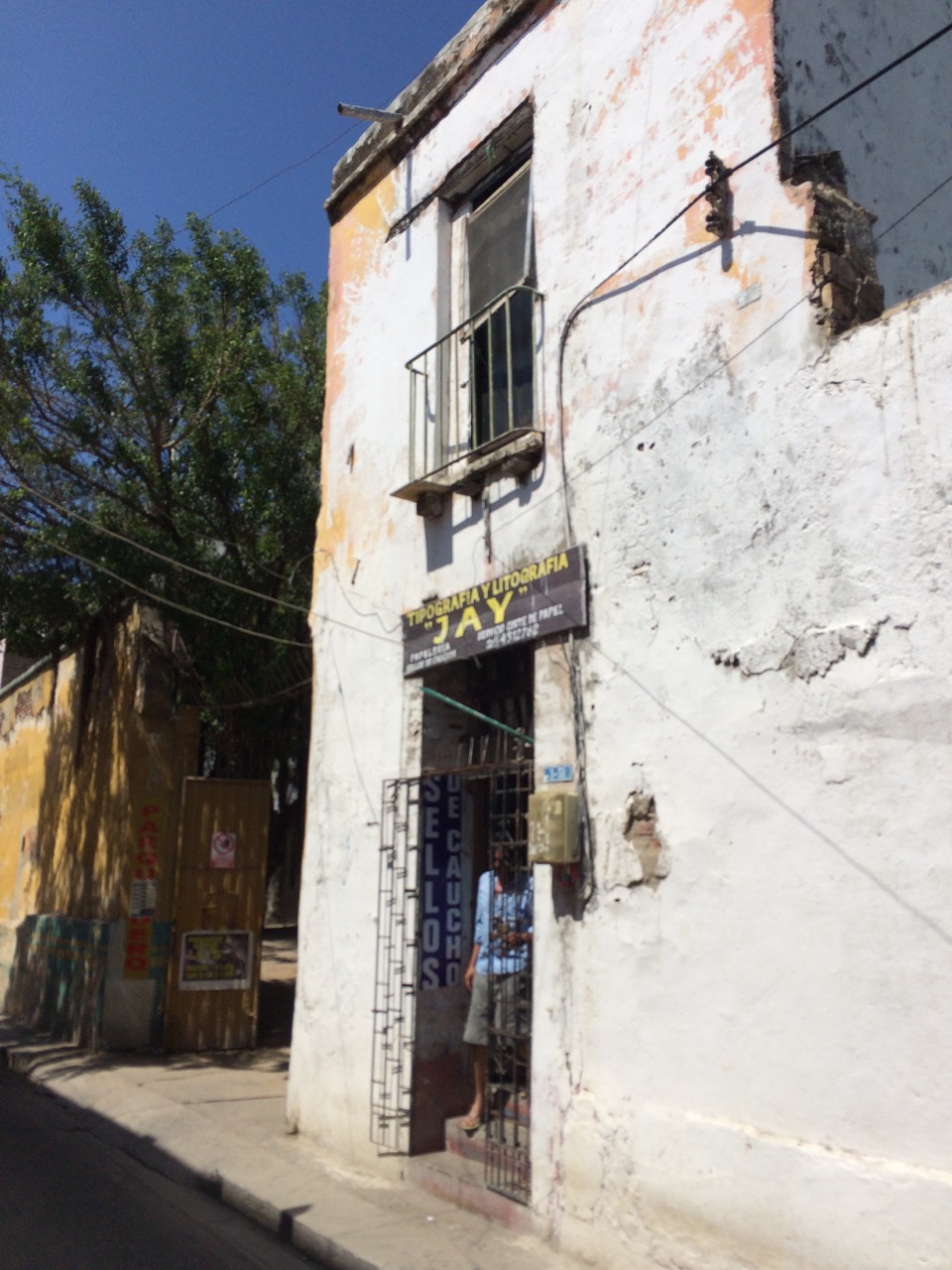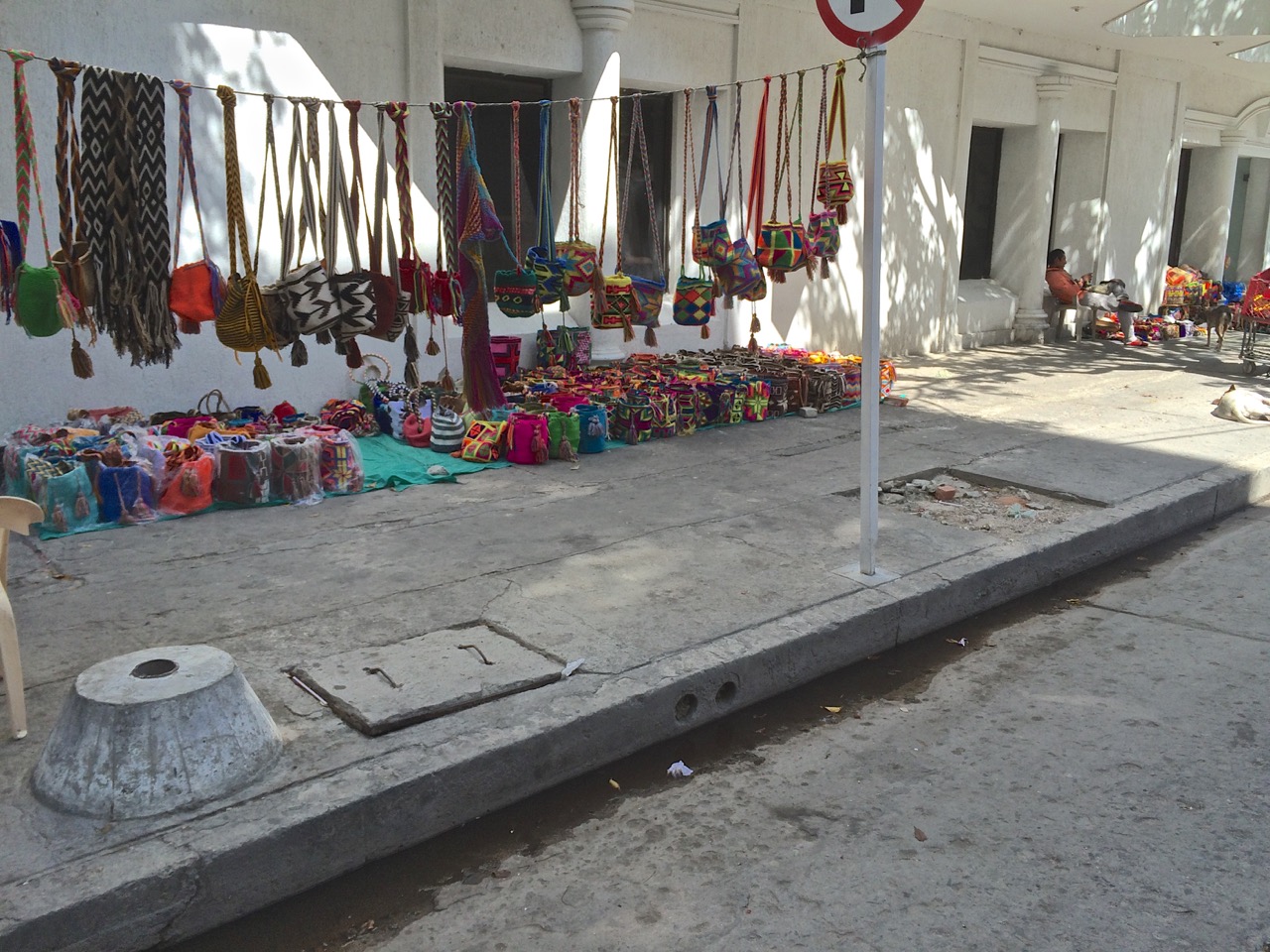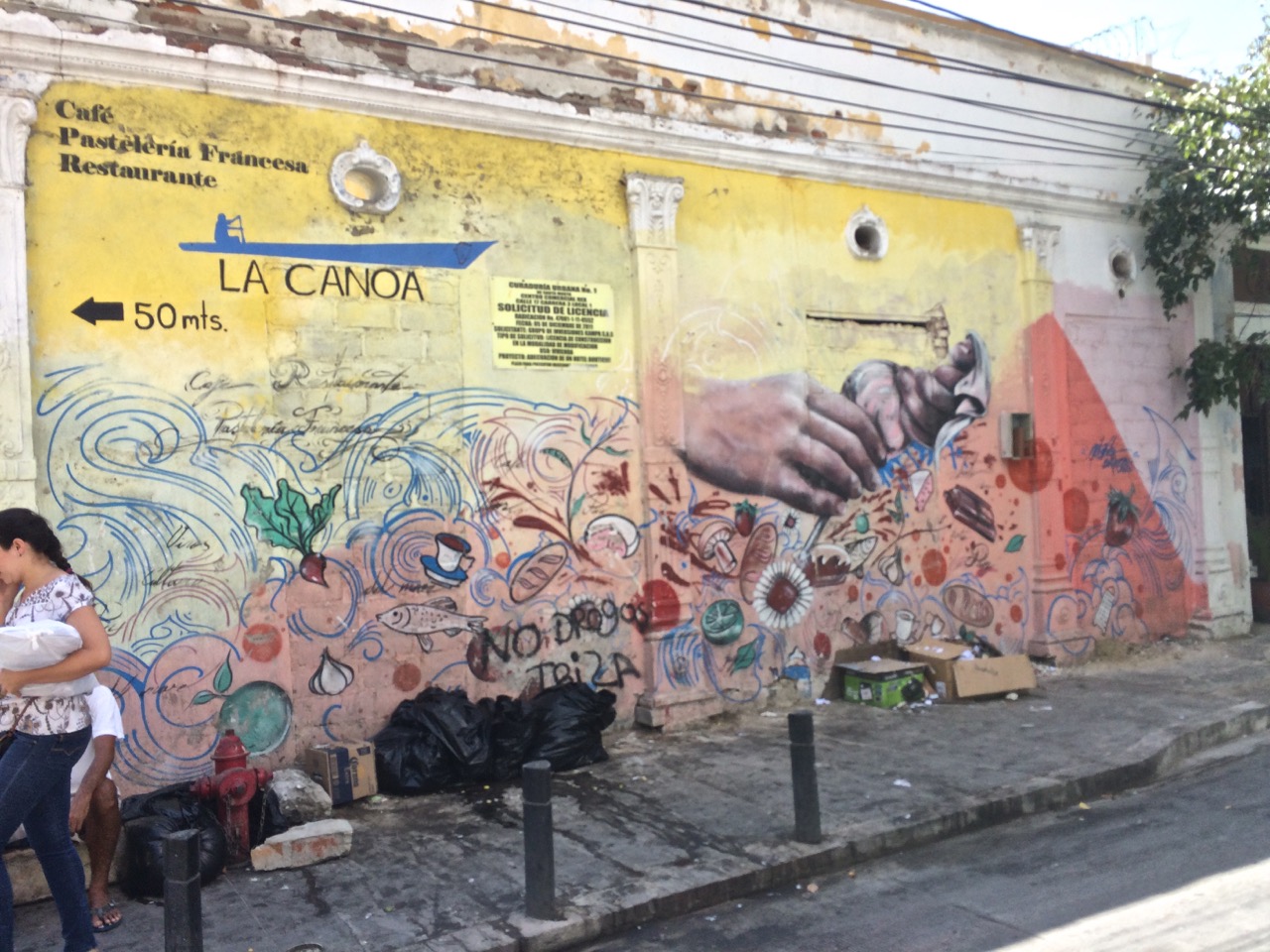 Yes, there are a few charming colonial buildings and a couple of nicer looking short streets, but even there you can feel a whiff of decay.
Some notes after finishing exploring Santa Marta
Walking along the promenade is tough: some sketchy individuals occupy benches and quietly offer something in such indistinct voices that it sounds like a rasp of air. The homeless beggars, including very young ones, are very pushy.
Furthermore, walking around the statue of the founder of Santa Marta may require holding your breath since the smell of… ahem… urine may become overpowering.
Visiting Santa Marta is memorable and educational. However, it pays to be vigilant and project an image of authority.
More photos from Santa Marta: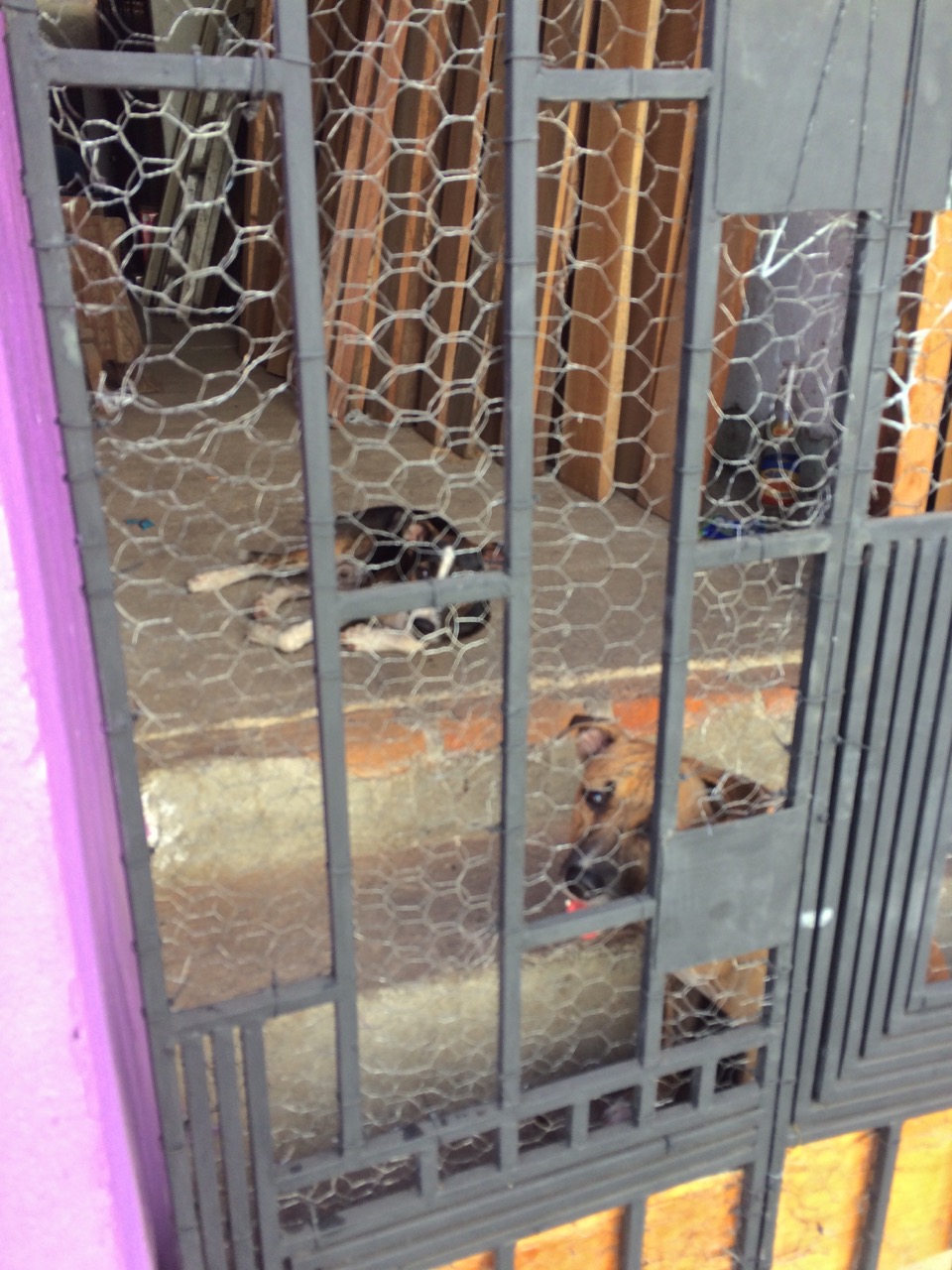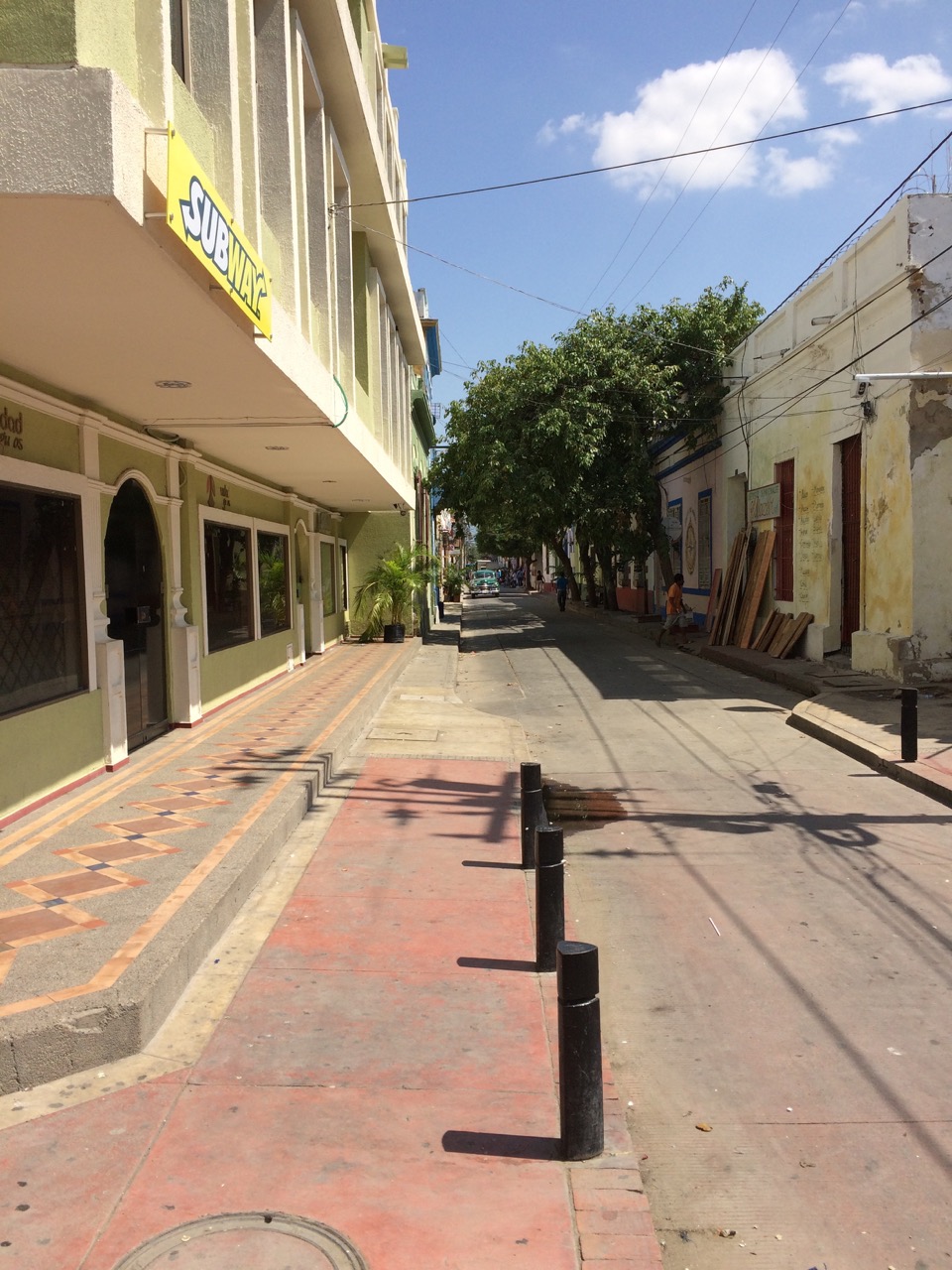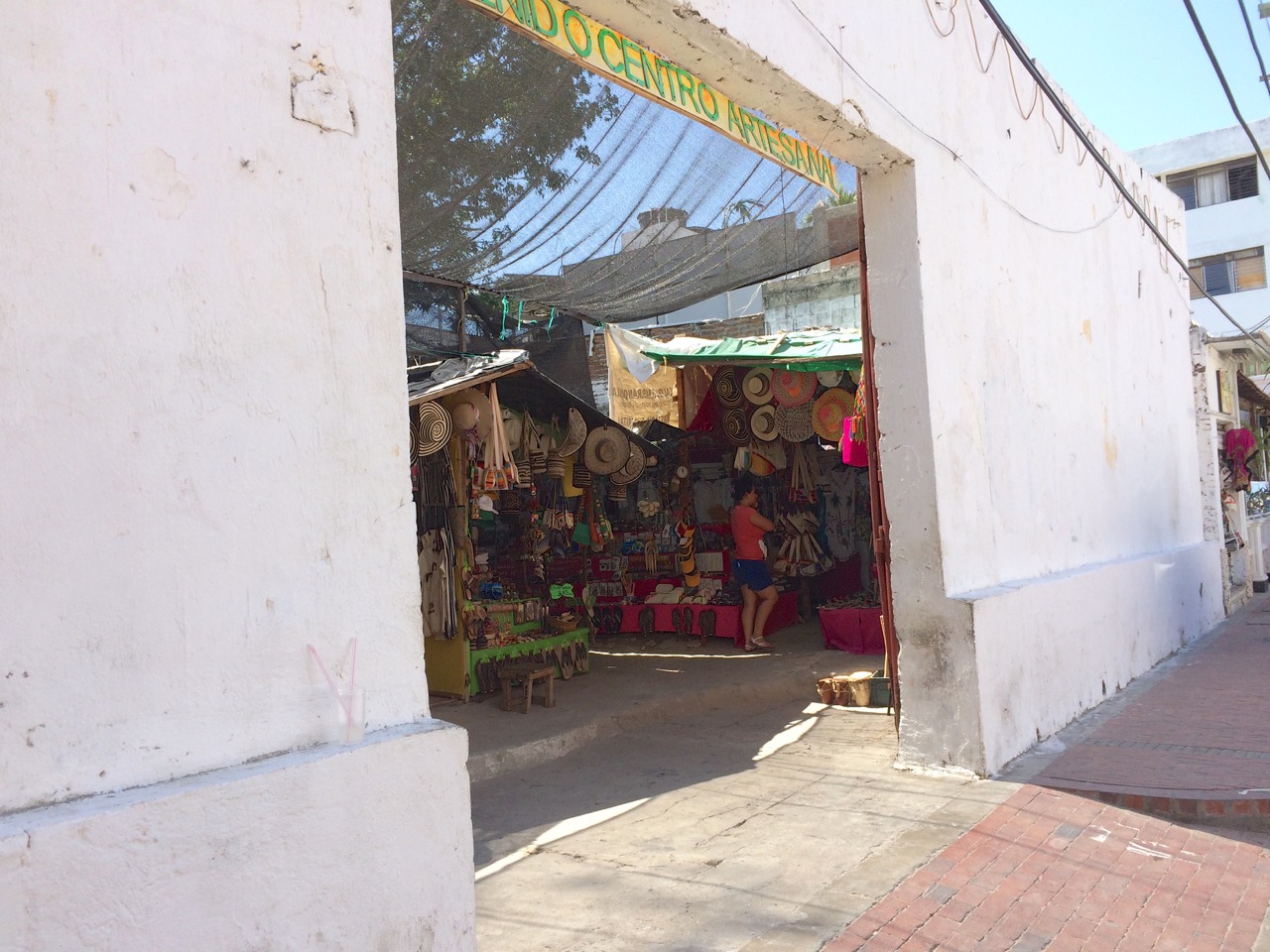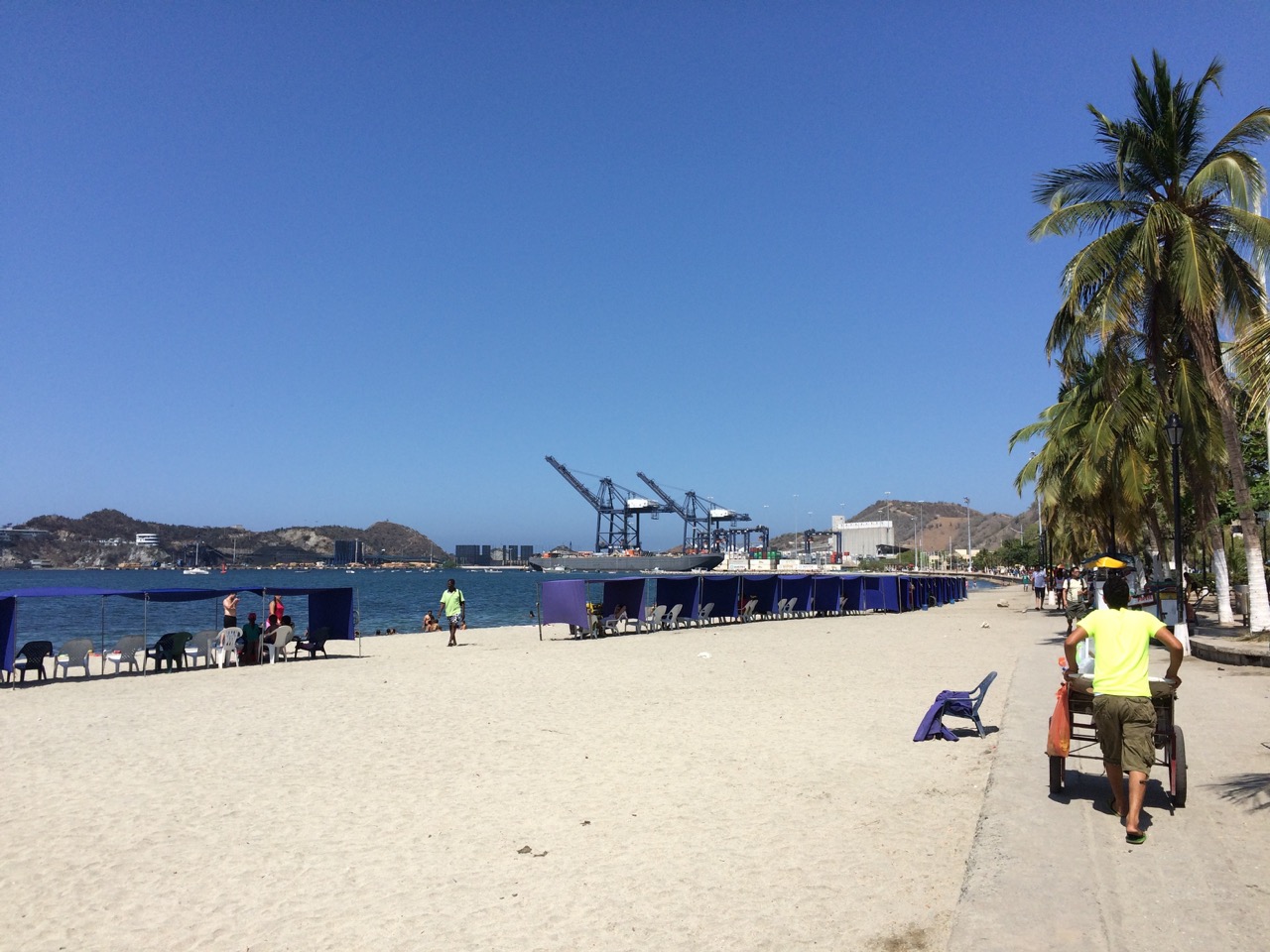 You might also like:
Santa Marta on Google Maps:

Published: February 2015. Last update: March 2019